The following recipes were provided by RaGina Saunders, owner of Destiny Community Cafe and Scott's Grand Catering and Events, from recipes passed down by her father's mother, LilyMae Ladson from James Island.
---
Gullah Style Salmon Croquettes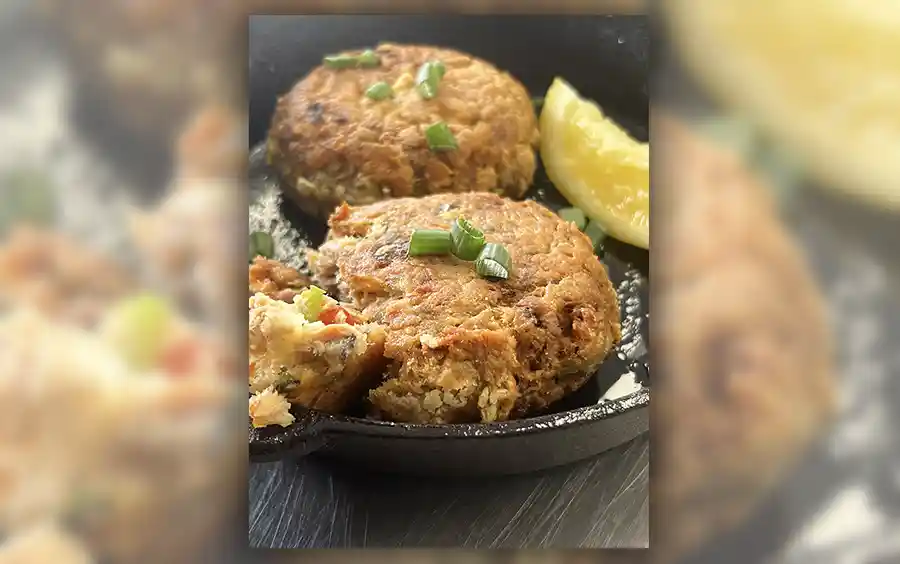 Croquettes are made with a meat, eggs, bread crumbs, and seasonings. They are shaped into patties and fried until crispy on the outside and tender on the inside. These salmon croquettes are a southern classic.
Ingredients:
1 can of pink salmon
1/2 medium onion, finely chopped
1/2 green bell pepper, finely chopped
1 egg
1/2 cup self-rising flour
Juice of half a lemon
Seasonings: 1 teaspoon salt, 1 teaspoon black pepper, 2 teaspoons Old Bay seasoning, 1 teaspoon garlic powder
1 quart of vegetable oil for frying
Instructions:
Drain salmon, remove any bones and place in a large mixing bowl.
Add the finely chopped onion, bell pepper, flour, egg, lemon juice and seasonings. Stir until well mixed.
Form the mixture into round patties.
Heat vegetable oil in a skillet over medium heat.
Fry each patty for about five minutes on each side, or until golden brown and crispy.
Gullah Geechee Red Rice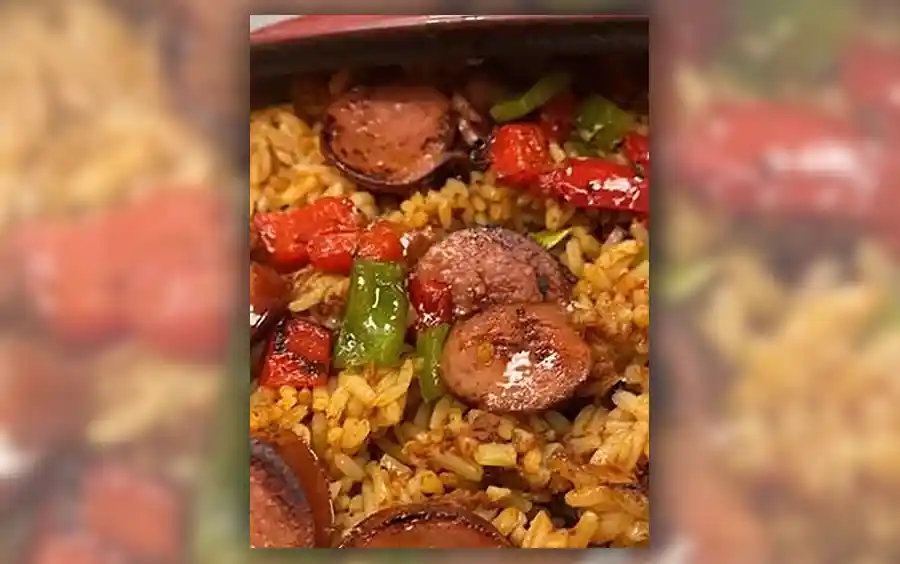 Gullah Geechee Red Rice is a type of rice dish popular in the Lowcountry of South Carolina and Georgia that's actually made with white rice, tomato sauce and seasonings.
Ingredients:
6 cups boiling water
2 cups uncooked long-grain white rice, rinsed until the water runs clear
3 smoked sausage links, sliced
2 medium onions, finely chopped
1 large green bell pepper, finely chopped
4 garlic cloves, minced
1 (8 ounce) can tomato sauce
1 (6 ounce) can tomato paste
1 tablespoon cane sugar
1 teaspoon black pepper
1 teaspoon sea salt, plus more to taste
1 teaspoon thyme
3 bay leaves
Instructions:
In a large skillet, cook the sliced sausage over medium heat until browned. Remove and set aside.
In the same skillet, sauté onions, bell peppers and garlic until softened.
Stir in the tomato paste, tomato sauce, cane sugar and seasonings. Cook for a few minutes until the flavors meld.
Add the sausage back into the skillet, followed by the water and rice.
Bring the mixture to a boil, then reduce the heat to low and let simmer uncovered for about seven to nine minutes.
Cover the skillet and let the rice cook until tender and the liquid is absorbed, about 30-40 minutes
Gullah Sweet Potato Pone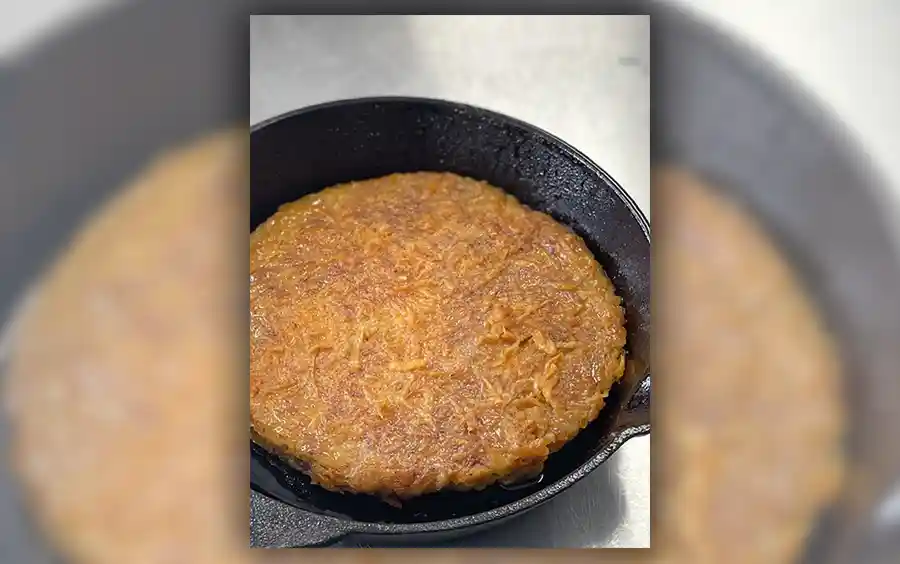 A  potato pone is a type of pudding or cake made with grated potatoes, sugar, butter, milk, eggs, and spices. Enjoy this Sweet Potato Pone handed down by RaGina Saunders' family.
Ingredients:
6 tablespoons unsalted butter, melted and divided
1 cup cane sugar
1 large egg
1 teaspoon ground ginger
1 teaspoon ground cinnamon
1 teaspoon freshly grated nutmeg
1/4 teaspoon sea salt
2 large sweet potatoes, peeled and finely grated (about 6-7 cups)
1/2 teaspoon pure vanilla extract
Instructions:
Preheat the oven to 350°F (175°C). Brush a baking dish with 2 tablespoons of the melted butter.
In a large bowl, combine cane sugar, egg, ginger, cinnamon, nutmeg, salt, grated sweet potatoes and vanilla extract. Add in the remaining melted butter and mix until well combined.
Pour the mixture into the prepared baking dish, smoothing the top.
Bake for about 50-60 minutes, or until the top is golden and a toothpick inserted into the center comes out clean.
Allow the pone to cool before enjoying your authentic Gullah Geechee dessert!
By Sherry Whiting