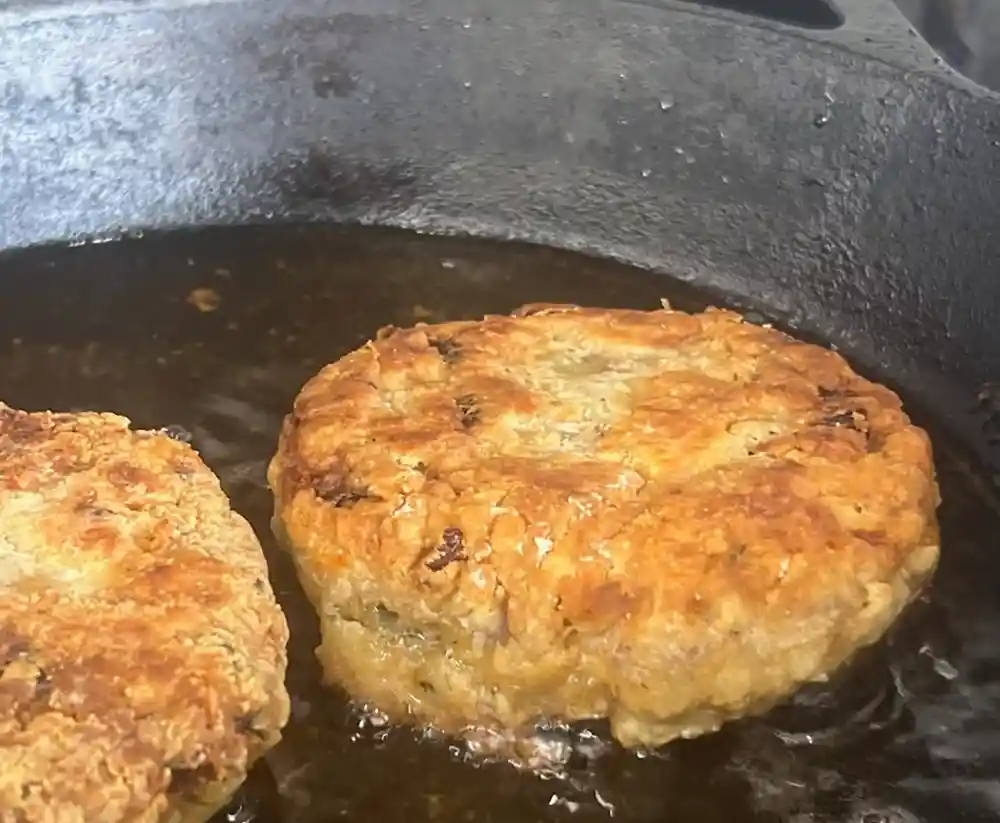 One needs only take a short stroll through Charleston's City Market to experience Gullah Geechee heritage firsthand. There you'll find sweetgrass baskets, vibrant artwork, colorful textiles and specialty blends of aromatic spices — all handcrafted by people whose ties to this area date back centuries.
In 2022, the cookbook "Gullah Geechee Home Cooking: Recipes from the Matriarch of Edisto Island" by the late Emily Meggett drew critical acclaim and brought traditional Gullah Geechee recipes to the national stage. In honor of the upcoming 19th Annual Sweetgrass Festival, which celebrates Gullah Geechee culture, chef and entrepreneur RaGina Saunders spoke to Mount Pleasant Magazine about an integral part of Gullah life: food.
Saunders, whose family hails from James Island, owns Scott's Grand Catering and Events and Destiny Community Cafè, where she serves traditional Gullah Geechee dishes. In Gullah families, cooking is a communal activity, in which young people and elders gather to prepare farm-to-table ingredients for family meals. Techniques and recipes have been passed down this way, from one generation to the next, for centuries. The style evolved from traditional dishes brought to the Lowcountry by Africans who were enslaved on rice, indigo and cotton plantations and was adapted based on regionally available ingredients.
Ingredients such as rice, shrimp, collards, okra, butter beans, yams, hot and green peppers and peanuts are all common to traditional Gullah cooking. Seasonings include garlic, thyme, sage, allspice and celery seed. Meals are often prepared in a single pot, as they would have been centuries ago.
Saunders talked about traditional and popular Gullah Geechee dishes, their origins and how you'll find them today.
Rice Dishes
Rice features prominently in Gullah Geechee cooking. Charleston red rice is a well-known example and derives its name from the rich tomato base that gives the dish its namesake color. You'll find red rice as a staple side item in many restaurants in the Lowcountry. Purloo rice, or perloo, originates from West Africa and typically incorporates onions, peppers, garlic and shrimp as its base, but recipes vary from chef to chef. Purloo shares similarities with its famous Creole cousin, jambalaya.
Seafood Dishes
You'd be hard-pressed to find someone in the South who has never heard of or tried shrimp and grits. Most people do not know that it's a traditional Gullah dish where the shrimp is smothered in a rich gravy and served with bell peppers and onions over a bed of grits or rice.
Traditional Frogmore Stew or Lowcountry Boil has its roots in Gullah traditional cooking as well. Using the one-pot cooking method allows the mélange of ingredients—typically shrimp and fish, corn, potatoes and whatever vegetables are fresh and available—to create its signature flavor profile.
"Growing up," said Saunders, "whatever we caught was what was thrown in, but the seafood is what gives the flavor… and lots and lots of garlic."
Vegetarian or Optional Vegetarian Dishes
Saunders said that many of the main and side dishes in Gullah cooking are adaptable and can be made vegetarian or vegan to suit dietary preferences.
One such recipe is okra soup. This meal is prepared with a tomato base, butter beans, corn, peppers, onions and whatever other veggies are available. Bits of whole corn are dropped in to marinate and soak up the flavorful broth. While meat, such as small pieces of pork or turkey, can be added, this soup is often made vegetarian, relying on the blend of herbs to provide all the necessary flavor. Similar to the Creole dish gumbo, it "provides all your nutrients for the day in one pot," according to Saunders.
Collard greens are a staple side in Gullah cooking that can be made with or without meat. Saunders likes to blend a hearty cabbage and collard medley that takes advantage of two plentiful summer crops. Lima beans and rice are another common side served with Gullah meals.
Sweet dishes like sweet potato poon and cinnamon-spiced candied yams are typically served alongside the main meal, rather than as dessert.
There are a few restaurants around Charleston which feature or specialize in Gullah Geechee cooking: Bertha's Kitchen, Hannibal's Kitchen, Dave's Carry-Out downtown and H&R Sweet Shop in the Old Village.
Most Gullah chefs don't rely on recipes, according to Saunders. Their palates are trained from a young age to know how the food should taste and to recognize when an ingredient is missing. This explains a lot of the variations you'll find among Gullah Geechee dishes and recipes. There is, however, always one main ingredient that never changes—love.
"The food is always made with love," said Saunders, "because nobody wants to have angry food."
By Sherry Whiting