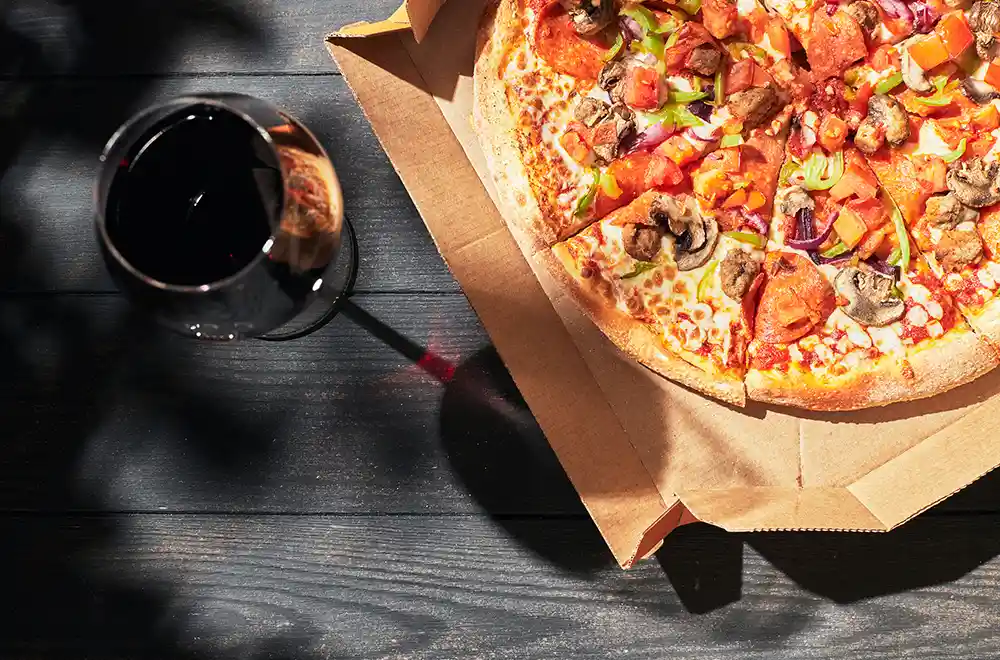 When it comes to classic culinary combinations, few are as beloved and versatile as pizza and wine. The combination of a crisp, cheesy slice of pizza with a glass of well-selected wine can elevate your dining experience to new heights. Whether you're enjoying a casual night in or dining at a fancy Italian restaurant, this dynamic duo is sure to please your palate. In this article, we'll explore the reasons why pizza and wine are such a perfect match.
First and foremost, wine and pizza share a rich cultural heritage. Both have been enjoyed by people around the world for centuries. Wine production dates back thousands of years, and similarly, pizza originated in the 18th century. And let's face it, both became a global culinary phenomenon because of their historic traditions and the level of craftsmanship behind each.
One of the key reasons why pizza and wine go so well together is their complementary flavors. Pizza offers a variety of tastes, from tangy tomato sauce to savory cheese and an array of toppings. The acidity and fruitiness of wine can balance and enhance these flavors, creating a harmonious taste experience. For example, a slice of Margherita pizza with its fresh tomatoes, basil and mozzarella can be wonderfully complemented by a light-bodied red wine like Chianti. The wine's acidity and red fruit flavors can cut through the richness of the cheese and highlight the herbal notes of the basil. A well-balanced Chianti featuring both these characteristics is the popular Isole e Olena Chianti Classico.
Another interesting pairing is less obvious, but very much a go-to for sommeliers around the world…bubbles. The yeast fermentation in a well-made pizza dough plus the effervescence in sparkling wines create a delightful contrast, where the bubbles in sparkling wine help cleanse the palate and refresh your taste buds after each bite of pizza. A crisp Prosecco or Franciacorta pairs excellently with a slice of pizza, especially those with lighter toppings like seafood or vegetables, as well as the lesser-known sparkling red Lambrusco which can hold up to any savory topping!
The most popular pizza flavor, pepperoni, calls for the most consumed red wine variety in the world, Cabernet Sauvignon. With its bold flavors of black fruits, herbs and oak, Cabernet Sauvignon is a robust red wine that pairs wonderfully with any meat lover's pizza because its tannins and structure stand up to the richness of pepperoni, sausage and any other savory topping you prefer.
Pizza and wine are meant to be enjoyed in a relaxed, convivial and unpretentious setting, so whether you're sharing a pie with friends at a casual gathering or indulging in a romantic dinner for two, the pairing of wine and pizza is a match made in culinary heaven. The rich history, complementary flavors, versatility and social aspect make this duo a favorite among food and wine enthusiasts alike. So, the next time you're craving a slice of pizza, consider grabbing a bottle of wine to complete the experience.
Cheers to the perfect pair!
By Ty Raju, Certified Sommelier
BENE HG Wine Director