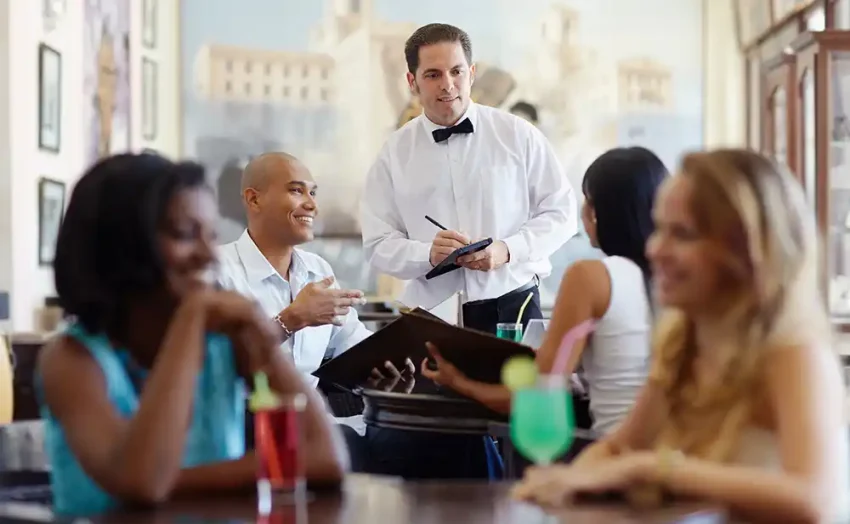 The beautiful thing about living in Mount Pleasant, as any local knows, is being able to choose from an abundance of local eateries, take-out places, restaurants, bars and dessert spots. It seems like new venues pop up almost daily and sometimes it can be overwhelming to know where to go.
To help alleviate decision-making stress, consider the following locations when you're weighing your options for your next food adventure.
BOHEMIAN BULL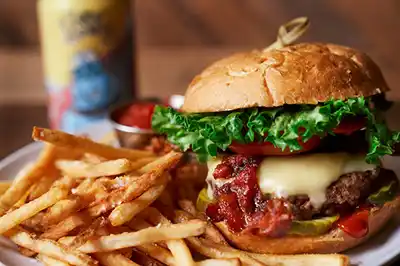 The Charleston-based restaurant and beer garden franchise, which got its start on James Island, opened their newest location this spring in Mount Pleasant. Situated in the former Carrabba's space at 2668 N Highway 17, the menu features a wide variety of appetizers, sandwiches, wings, fried chicken, signature burgers, desserts and cocktails. The kids' menu and outdoor dining make it a great spot for the whole family. Craft beer lovers will appreciate the expansive lineup of more than 25 local, regional and national beers on draft.
Learn more at bohemianbull.com.
LACEY'S TAKEAWAY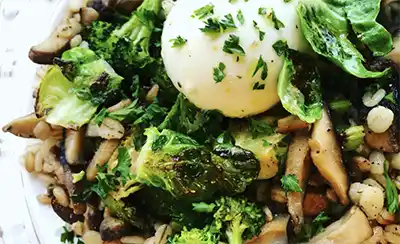 With a focus on fresh and healthy ingredients, Mount Pleasant's newest grab-and-go concept restaurant, Lacey's Takeaway, is a welcome addition for anyone craving a quick, easy and delicious ready-made meal. The menu selections can vary from week to week, but some recently featured dishes include Mediterranean salad, shrimp poke bowl, bacon-wrapped meatloaf and jambalaya with Tasso ham and blackened shrimp. They also prepare a variety of breakfast items and desserts and offer a full coffee bar. Lacey's is located at 1028 Johnnie Dodds Blvd. in the former Liberty Taproom location.
More details at laceystakeaway.com.
DULCE CHURROS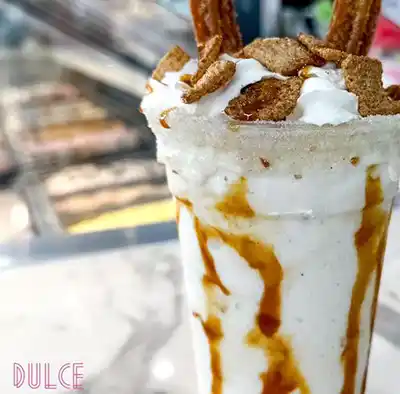 As if the tantalizing treats such as Mexican-style ice cream and house-made popsicles weren't enough, Mount Pleasant's newest restaurant/dessert/bar concept, Dulce Churros, Ice Cream and Cocktails, also features a food menu with Mexican street corn, burrata, smoothie bowls, crepes, sandwiches, toasts and a host of breakfast entrees. But what really sets Dulce apart is their selection of dessert churros which you can enjoy in a sundae, a banana split, hot chocolate and even filled with dulce de leche. Dulce is located in The Market at Oakland at 3064 Proprietors Place.
For more information, visit dulce-icecream.com.
SOMMBA COCINA & CELLAR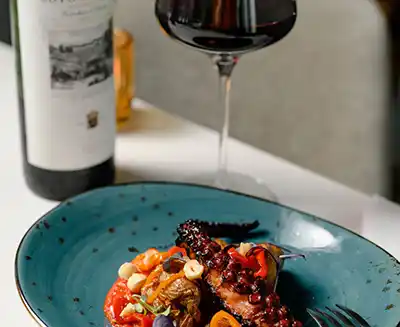 Sommba Cocina & Cellar is the newest venture from the founders of SAVI Cucina + Wine Bar. Located across from Towne Centre in the Indigo Market Shopping Center, Sommba's menu features Mediterranean and Spanish-inspired small plates, paella for two and Sunday brunch. They offer a curated selection of craft cocktails, beer, and wines by the glass, as flights or by the bottle, and shareable pitchers of sangria and porron. Seafood lovers will appreciate the extensive selection of classic Spanish-inspired tapas such as Mussels Taranto and Octopus a la Plancha.
Find out more at sommbacocina.com.
RUBY'S BAGELS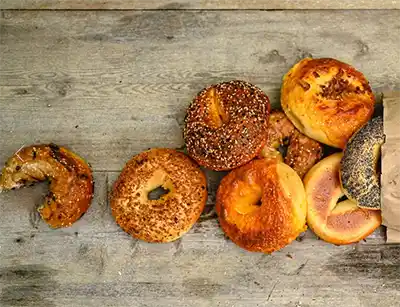 Bagel fans rejoice! Ruby's Bagels, located at 280 West Coleman Blvd., brings the taste of true New York-style water bagels to Mount Pleasant. With more than 20 varieties of sweet and savory bagels cooked fresh daily and a wide selection of cream cheese and spreads, the combination possibilities are endless. Ruby's also serves sandwiches, salads, breakfast items and a made-to-order coffee menu from 7 a.m. to 3 p.m., seven days a week.
For menus and more information, visit rubysnybagels.com.
BON BANH MI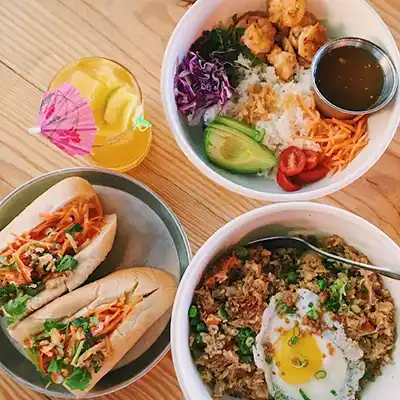 The popular Southeast Asian restaurant has now opened their third location, the second in Mount Pleasant, at 1100 Oakland Market Rd. on Highway 17 North. Known for their signature fast-casual mix of tacos, salads, bowls and banh mi sandwiches, Bon Banh Mi delivers fresh meals with a variety of protein options to choose from including five-spice ground pork, tamarind shrimp, red curry tofu and ginger lemongrass chicken.
Locations and menus are available at Bonbanhmi.com and on Instagram @bonbanhmi.
JENI'S SPLENDID ICE CREAMS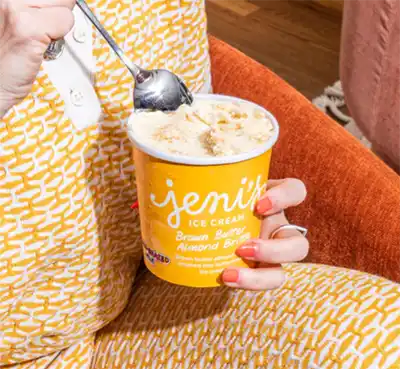 National sweet treat shop Jeni's is expanding their footprint in the Lowcountry as their newest location opens in the Mount Pleasant Towne Centre in late May. Ice cream lovers can choose from a variety of rotating and unique flavors like brambleberry crisp, frosé sorbet, Texas sheet cake and even everything bagel.
To learn more about the Charleston and Mount Pleasant locations, check out jenis.com.
THE GREAT GREEK MEDITERRANEAN GRILL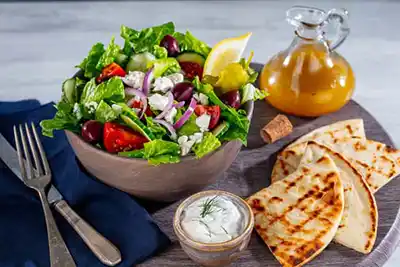 If you're looking for an authentic taste of Greece, look no further than The Great Greek Mediterranean Grill, which has just opened the second of eight planned locations. Situated at 3500 Park Ave. building 1, the menu features popular favorites like hummus, gyros, spanakopita, salads and souvlaki as well as some surprises like garlic shrimp souvlaki, an Athenian burger and a Greek rice bowl.
Visit thegreatgreekgrill.com for location updates and menus.
Whether you're looking for a grab-and-go healthy dinner for the whole family, a craft beer on an outdoor patio, a bagel and schmear or a sweet treat to delight your taste buds, some of Mount Pleasant's newest eateries are open and ready for business.
By Sherry Whiting