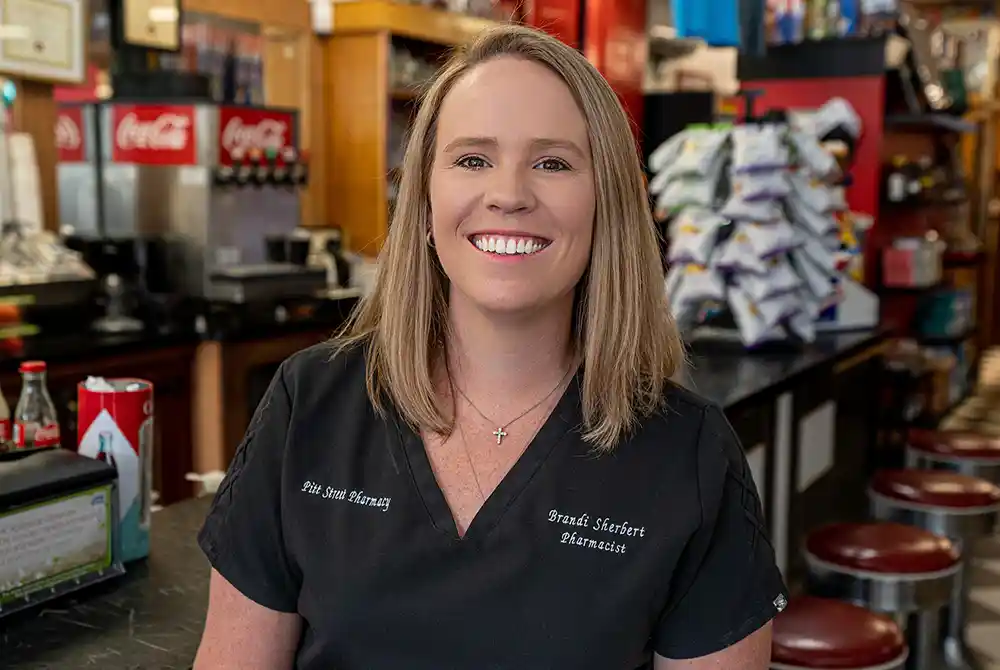 Nestled in the heart of Mount Pleasant, Pitt Street Pharmacy has been a cherished local establishment since 1937. Known for its nostalgic soda fountain and commitment to personalized care, this historic pharmacy has recently undergone a transformation under the ownership of Brandi Sherbert. Although she may be the new owner, Sherbert's connection with Pitt Street Pharmacy runs deep, having started her journey there as a fourth-year pharmacy student from MUSC.
Having spent nine years working at Pitt Street Pharmacy, Sherbert developed a profound appreciation for compounding — the process of creating customized medications by hand. Compounding continues to be the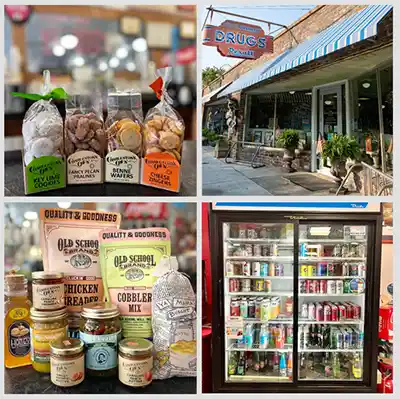 pharmacy's specialty, as they proudly craft a wide array of prescription products including topical creams, capsules, flavored oral liquids and lozenges, lollipops and chapsticks. This traditional method harkens back to the roots of pharmacy, ensuring that patients receive tailored medications that meet their specific needs.
Sherbert's desire for her patients is to give them more natural alternatives. "Our goal is to take a more holistic approach whenever possible. We like to see if there are lifestyle changes, supplements, CBD and/or bioidentical hormones that may help the patient," Sherbert stated. "As a pharmacist, I know medications have their place, but we like to provide other options to address the needs of the whole person."
One of the pharmacy's notable areas of expertise is hormone replacement therapy for both men and women of all ages. Sherbert and her team are skilled in compounded bioidentical hormones, offering patients a holistic approach to hormonal balance. Furthermore, Pitt Street Pharmacy boasts an extensive range of veterinary medications, providing pet owners with various forms and strengths to suit their furry companion's specific requirements. They also provide CBD options for sleep, pain relief and even pets, catering to the diverse needs of the community.
While Pitt Street Pharmacy excels in compounding, it offers much more than specialized medication. The pharmacy recently garnered attention for being voted the best grilled cheese sandwich in town, and their selection of ice cream from the local creamery, Wholly Cow, is a popular treat for customers.
Stepping into Pitt Street Pharmacy is like taking a journey back in time. Tucked away in the Old Village, this hidden gem exudes an old-world charm that transports visitors to a bygone era.
Sherbert's vision for Pitt Street Pharmacy is to honor its rich history while embracing innovation and serving as a beacon of modern healthcare. She strives to provide a unique and personalized experience for each customer who walks through the doors, while maintaining the pharmacy's legacy as a trusted healthcare provider in the community.
Whether you're in need of a customized medication, craving a delicious grilled cheese sandwich, or seeking expert guidance on holistic wellness, Pitt Street Pharmacy invites you to visit and experience the perfect blend of tradition and innovation.
For more information, please visit pittstreetpharmacy.com or call 843-884-4051.
By Brooke Hughes