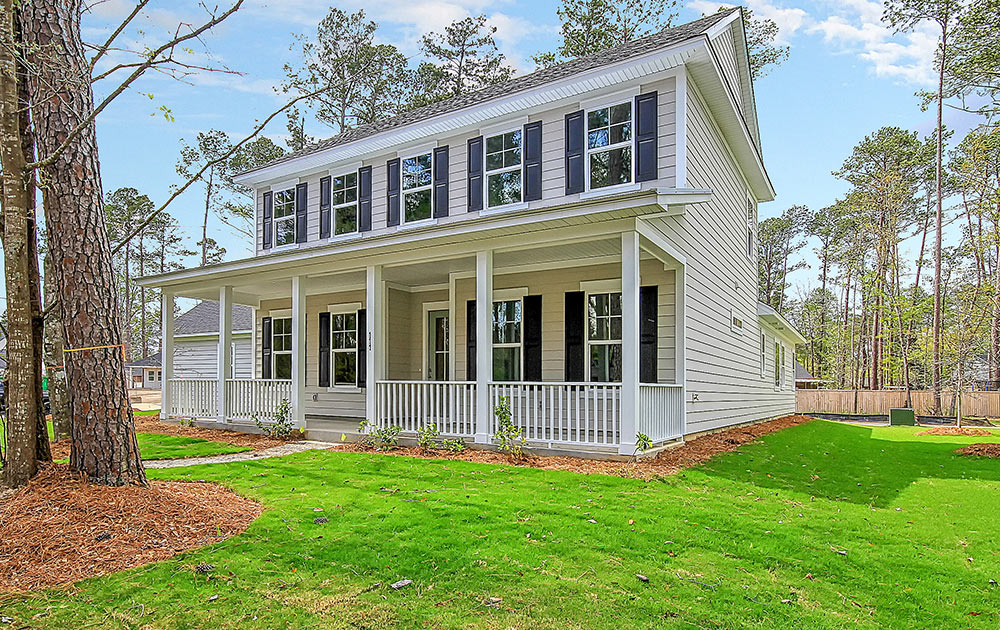 Planning to build on your own lot can be a daunting task. Permits, engineering plans and architectural drawings can be overwhelming — and that's just the start. That's why it is important to work with a builder who knows what you're facing and can help you reach your goals smoothly, never losing your vision.
HomeSights by Hunter Quinn Homes is here to guide you on your building journey. This Mount Pleasant-based company has spent the last decade bringing the dream of homeownership to buyers in all stages of life. By focusing mostly on small developments and in-fill building, HomeSights provides a solution for anyone who is looking for the home of their dreams. Homes are typically built in areas with no homeowner's association and include half-acre lots and up. They currently offer 16 floor plans with an extensive catalog of options that can be tailored to fit your specific desires. With a competitive pricing of under $160 per square foot, their beautiful selections will allow you to create the home you want with the features you need. This company has something for everyone and works to ensure that your home is built within budget and completed on time.
A majority of the floorplans offer a master bedroom on the main floor and include desired spaces such as office flex space or upstairs lofts. There are also options for attached and detached garages, drive under garages or no garage. Whatever your preference, they are happy to oblige.
Along with the ample options, there is a design center where you can pick your selections from the ground up. Buyers are given the opportunity to build their homes with the features they need that best fit their own lifestyle. You can meet with a salesperson and personalize your home with gentle guidance. The same salesperson stays with you throughout the process to ensure that all of your needs are met and that, once constructed, you have a custom-feeling home.
Customer service is another major pillar of the company, and they endeavor to bring an essence of Lowcountry hospitality into every project. Many of their design representatives are locals and strive to deliver the level of customer care Charlestonians deserve. This design team can work with any budget and take you from dreaming to reality.
Going under contract with HomeSights by Hunter Quinn Homes only requires a $5,000 deposit, and they can work to accommodate all budgets. If you have owned your land for two years, you may also be eligible to use the equity in the land and begin building a home with no money down. They have homes available from 200K-500K.
Nikki Sanders recently completed her journey with HomeSights by Hunter Quinn Homes. She praised the sales staff for their responsiveness and customer service. They kept her well informed, and were always available for questions. She felt informed throughout the entire process and raved about the wide-ranging selections. "They had many options to choose from," said Sanders. Her year-long process with the company was one she would recommend to other buyers, adding, "They were flexible even in the ending stages."
This boutique-style home building process is unique, and the professionals at Hunter Quinn Homes look forward to working with you to build your dream from the ground up!
For more information, please visit HQHome.com, or call 843-994-2166.
By Cari Lawson