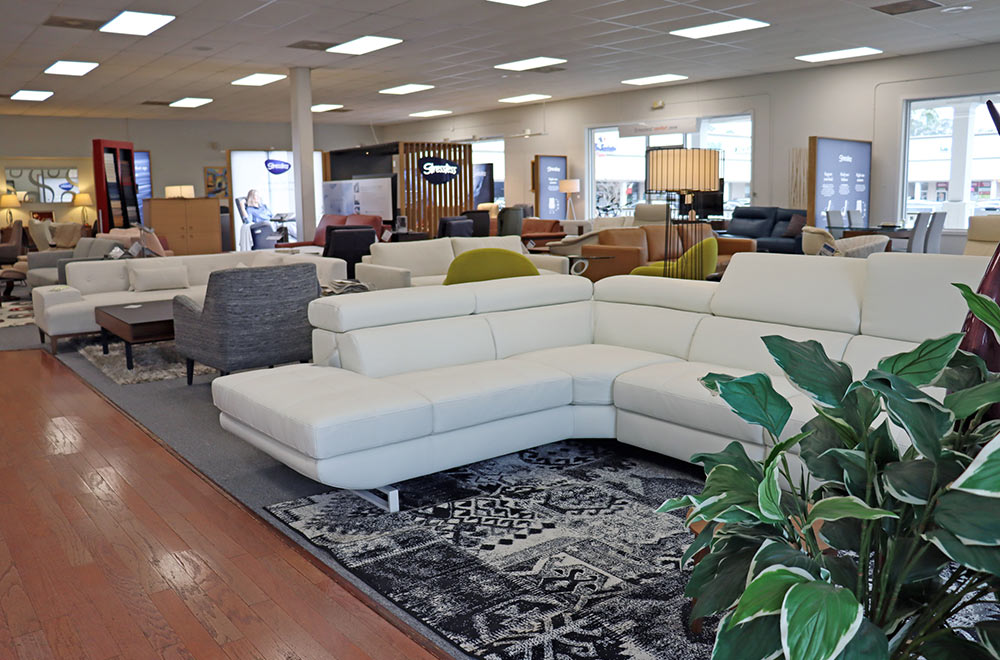 For almost 37 years, Danco Furniture has been the Lowcountry's original and longest-serving independent mid-century modern furniture store. Owner Paul Haugaard attributes the store's longevity and loyal customer base to the exceptional craftsmanship of the products and timeless nature of the designs.
"The term 'mid-century modern' is often misapplied to a range of styles dating as far back as the 1920s," explained Haugaard. "The furniture we carry today was influenced by Danish modernism of the '50s, '60s and '70s, as well as European ergonomics and minimalism."
True mid-century designs are characterized by clean lines, gentle curves, organic shapes, wood trim and texturally rich fabrics such as tweed and leather. Mid-century modern pieces seamlessly compliment any space. The style is eclectic, comfortable and functional, which accounts for its enduring presence in modern American and European homes.
"The pieces we carry are truly versatile," said Haugaard, "that's the beauty of the mid-century modern furniture."
Haugaard developed his passion for furniture and design from his father Dan, a Danish immigrant who started the business importing Scandinavian furniture. Following in his father's footsteps, Paul has worked in the industry since the late '70s, amassing over 40 years of knowledge and experience.
Danco's 7,000-square-foot showroom is merely a starting point for customers looking for that perfect piece for their home. Items are highly customizable to suit any need. Haugaard and his design team work closely with customers to help them find exactly what they want. The team offers on-site planning services and free in-home design consultations. Notable manufacturers include Stressless®, American Leather, Copeland and Calligaris. And, with Haugaard's extensive connections from his years in the business, he is able to access almost any contemporary European line and can procure items beyond what's available in the store.
Haugaard notes that since the pandemic, he's noticed an uptick in customers referencing the Danish word "hygge" — especially as people started spending more time at home and reassessing the overall comfort of their living space. "Hygge is a uniquely Danish notion," relayed Haugaard. "It means 'coziness,' but the concept is far broader. It's all about comfort and the interplay of designs to create a warm and inviting space."
Stylistically, that might mean pairing a sleek modern leather sofa with an antique credenza or an ultra-comfortable Stressless® chair with a beachy accent table. Part of the allure of hygge in design is choosing complimentary items that create unique, sophisticated and relaxing spaces.
"We talk to customers who think that because Charleston has older architecture or is a beach town that their furniture needs to skew coastal or classic Southern, but we are happy to dispel that myth," stated Haugaard. "The understated elegance of mid-century modern pieces makes them perfect for any location."
He added, "It's so important that you like your home environment. Part of the fun of my job is interacting with the customers and helping people create a living space that they love and look forward to enjoying."
For more information, please visit DancoHome.com, or call 843-884-2256.
By Sherry Whiting