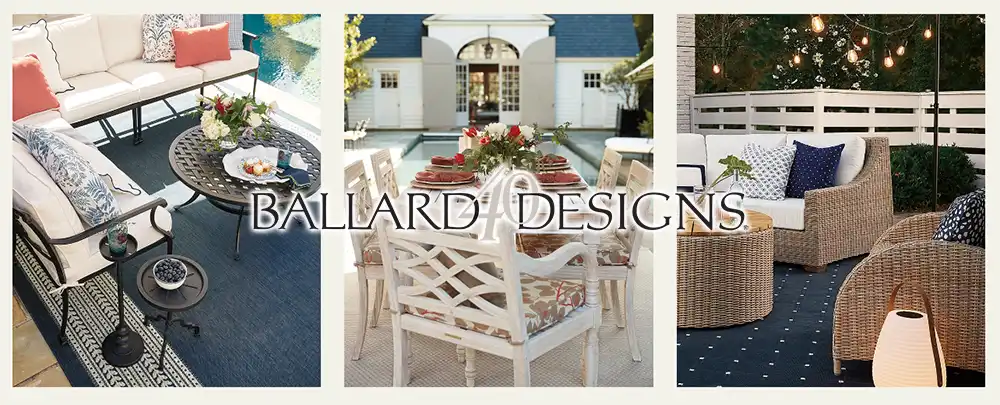 An exciting new store is coming to Mount Pleasant Towne Centre. Ballard Designs is opening its first location in South Carolina and its first stand-alone store in the country right here in the Charleston area. Specializing in home décor and design, this established brand helps bring a unique style to homes, with an extensive retail line featuring lighting, accessories, art, furniture, mirrors and inspirational room vignettes to accommodate all styles and tastes. They offer complimentary design services for homeowners and have interior design professionals who are ready to assist with any project.
Ballard Designs vice president of retail Dominic Milanese said, "With its beautiful homes, active lifestyles and gorgeous coastal location, the Charleston area is the ideal choice for our first South Carolina store." Designers for Ballard travel the world to gain inspiration and stay current with the latest trends in fashion, color and style. Their unique products offer colors and styles that span all periods and provenance. There are options for classical, coastal, modern and layered designs to meet every need.
Ballard is celebrating its 40th anniversary this year and is happy to continue their very successful podcast. Additionally, a new streaming TV series, "Design School," on QVC Plus has just been added to the Ballard Design project list. With Charleston's growing residential communities, this is the perfect addition to the Lowcountry's design and décor selections. Come explore this elegant home design experience and let them help you customize your own unique design.
For more information, please visit ballarddesigns.com, or call 843-984-0860.
By Cari Lawson