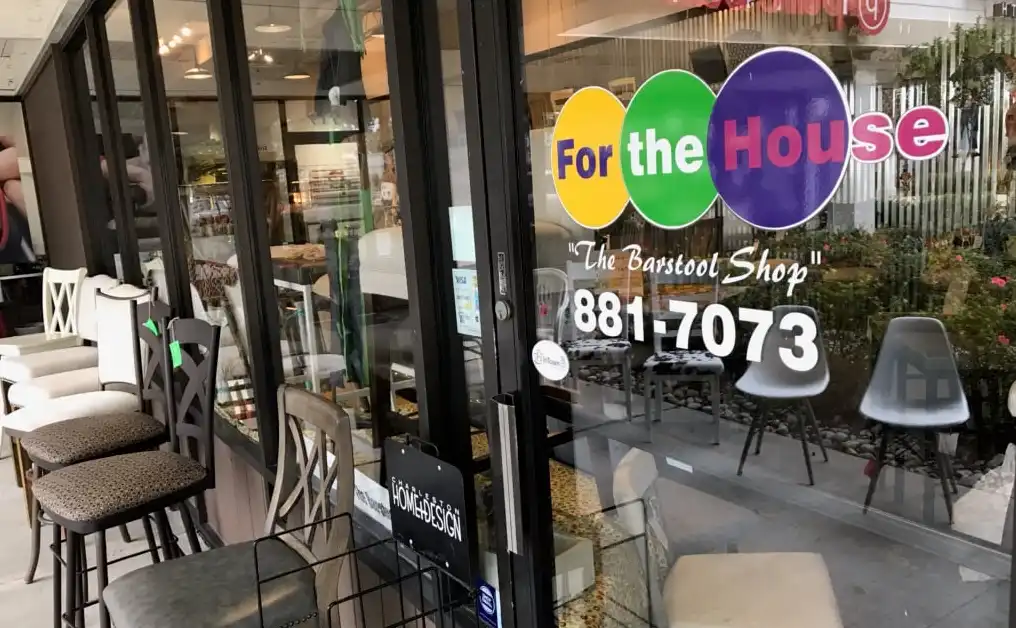 Buying locally keeps small businesses strong. It often also means a more personalized touch. For The House: The Barstool Shop and More! is one of those unique places. If you need to update barstools, dining tables, chairs or pub tables, owner Lisa Carrels is ready to help. Walking into her store is like being at home; it's warm, inviting and comfortable.
With 15 years of industry experience, Carrels' knowledge and array of products are as impressive as the atmosphere. Her confidence and skill in putting colors together, matching materials and answering questions keeps customers coming back. She keeps functionality and long-term satisfaction foremost in mind, stating, "I sell more metal stools than wood because it's more durable and you get great guarantees on it."
Additionally, almost anything on the floor can be selected in your desired color, height and seat cushion. Eighty percent of For the House orders are custom. Not only are the products custom, but the customer service is tailored for client experience. Carrels noted, "The unique amenity we do for our clients is, we let them take home the furniture to see if the product works in their house. If we didn't provide great service for our customers, well then, we wouldn't have customers."
Next time you're looking for great pieces and a personalized experience take advantage of the flexible hours at For the House (11ish-5ish Monday-Friday and 10ish-4ish Saturdays). Carrels is available to come in before or stay after the "ish." Happy "custom" hunting!
For more information, please visit TheBarstoolShop.com, or call 843-881-7073.
By Maurice J. Frazier