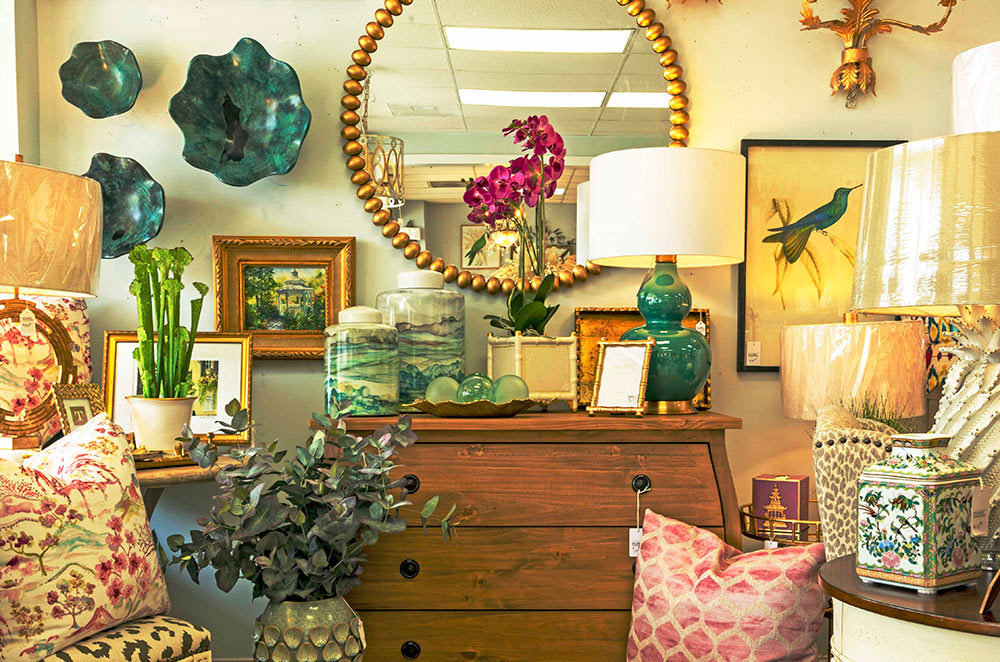 Imagine retiring and loving your job so much that you open your own business just to keep working in the field. That's exactly what Carol Mitchell of Interior Motives in Mount Pleasant did. Prior to retiring, she worked as an interior designer with clients from the Lowcountry up to Columbia and Greenville. When she made the decision to retire, she realized she wasn't done with interior design or helping people make their design dreams a reality.
Inspired by her passions, Mitchell is always looking for new ideas and creative concepts to serve her customers. Her favorite part of her job is searching for things for her customers and pulling them all together in her store. She loves to showcase items she's found and is always on the lookout for what the community might want next. Encouraging customers to bring in pictures and ideas, she works collaboratively alongside them to cultivate their visions. Interior Motives offers a variety of services and can even assist with shelving if needed. If they do not have what you are looking for in the store, they will catalogue and find ways to get it.
Mitchell's enthusiasm for design is contagious, and she has a plethora of repeat customers because of it. There are even people who come from out of town every year and make her store a designated stop during each visit. On numerous occasions, customers have returned with friends to show off the warmth and ideas of Mitchell's unique artistry. She prides herself on building those relationships with clients and ensuring that they leave happy.
The premise of the store is to highlight the curated design style in a comfortable setting for shoppers. Mitchell truly wants customers to feel like they are working with a friend to make their design ambitions a reality and be comfortable with the product. While the store provides many behind-the-scenes components, the showroom allows for visions to come alive.
Interior Motives was created to offer affordable and comfortable interior design options to the Mount Pleasant area. There is a mix of every style and a variety of price ranges. The goal is to supply a good product at a great price, ensuring that designs are available for everyone regardless of their budget. Customers have described Interior Motives as a happy place for everyone to enjoy; there are even books about being happy and thankful that customers can peruse while creating designs. It's no wonder that this is a place of joy when you consider it stems from someone who finds so much of her own joy in what she does. Carol Mitchell and Interior Motives would love to share a little bit of that sunshine with you.
For more information, please call 843-936-6997, or visit Instagram @InteriorMotivesMP.
By Cari Lawson