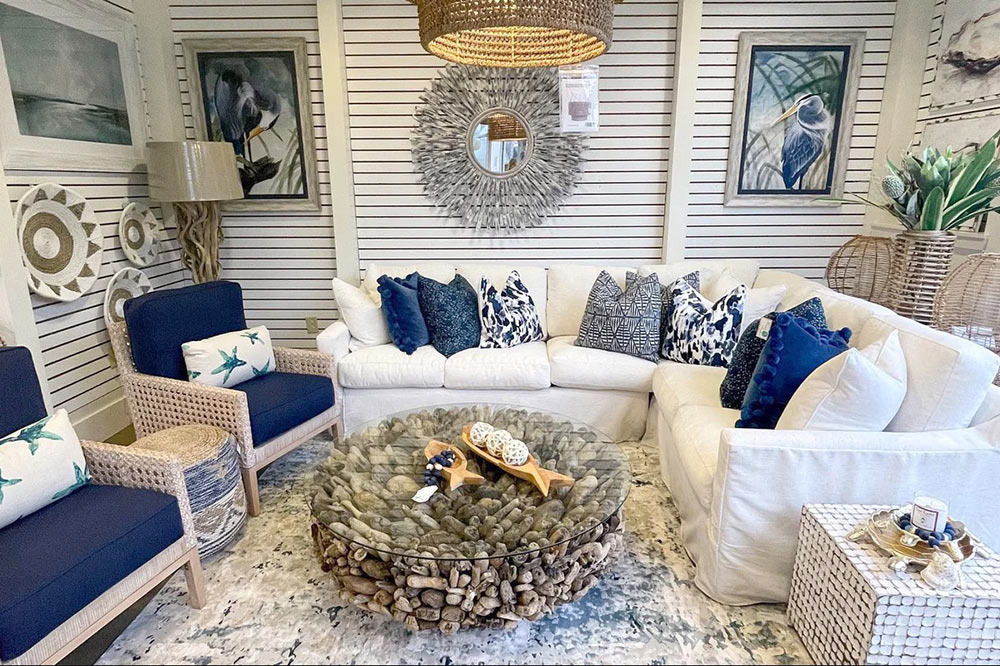 "My house is me and I am it. My house is where I like to be and it looks like all my dreams," said Mr. Plumbean in the classic children's book by Daniel Pinkwater, "The Big Orange Splot." Mr. Plumbean must have been on to something because, especially in the last few years, people have learned that home truly is where the heart is. Home is also an ideal place to reflect on one's personal style, which is born from all the things that you are. Your style is your upbringing, your wishes and your experiences rolled into something that can be seen.
For many, narrowing down one's style can be overwhelming. With endless influences and ideas constantly at our fingertips, it's difficult to choose how a home reflects the individual, even though your true style is in there somewhere.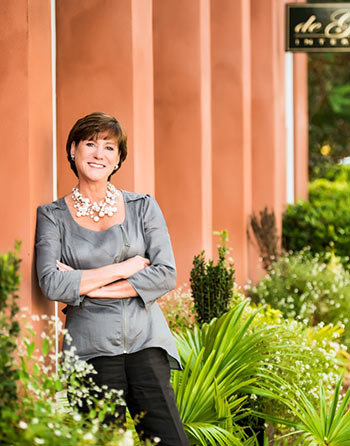 "Reflecting one's personal style in interior design is hard," said Gigi Chapman, founder of deGuise Interiors in Mount Pleasant. "Most people will tell you what they think they are looking for, but it may not be what they really want. It's an interior designer's job to work with someone and listen to what they truly hope to accomplish. The form and function have to come first. There are a lot of people that can make something look pretty. A true interior designer will want to prioritize how the room is going to be used. It's important to know if it's a young couple, a family with several children or a person that loves to entertain. During that process, you come out with the aesthetic along with the usability."
Looking within is the first step of any project that involves personal style. Angie Balderson, owner of Haven's Furniture in Mount Pleasant and Summerville, believes that interior design is not just about how a room or home looks, but how a person feels in it. Balderson said, "Your home should express your hopes, dreams, aspirations — everything that makes you you. Buying an outfit to show your personal style is one thing; a home can be overwhelming because there are many pieces and aesthetics from other areas."
Interior designers recommend that those looking to express their style in their home start by gathering inspirational images. The goal of gathering inspiration is to narrow down what one likes. If working with a partner, family or spouse, gathering photos everyone agrees upon is key. Start to hone in on what styles, patterns and colors you enjoy. Gather inspiration until you're left with rooms and spaces that foster the feelings you hope to experience once the space is complete.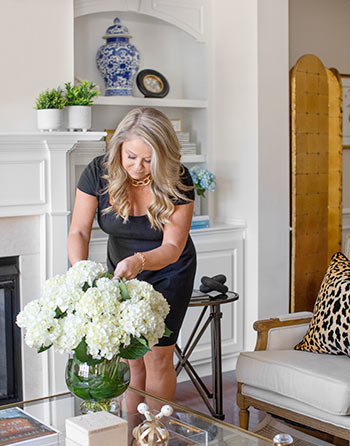 Understanding what one doesn't like may also help the process along, explained Meghan Sullivan, owner of Carriage House Interiors. "Oftentimes," she said, "folks will look at inspirational images they know they love, but they cannot point out why. I find it is easier for some clients to point out what they don't like or what bothers them about the space." To facilitate the direction of each project, Sullivan steers her clients with a method she likens to a funnel. "A client will start with several different styles. I will find some commonalities between all their ideas and inspiration and keep dialing in until we nail it. It's a very specific, intentional process that any good designer uses to get their client from 'I like this' to 'that's exactly what I want.' There is a large gap between those two places," she explained.
Once ideas and aesthetics have been adequately funneled, the style of the home will also play a part in the conversation. Sullivan added, "We are not putting bright high gloss tubular furniture from the 1980s in a Charleston single, because it just won't work." She encourages DIY designers to "keep the vernacular of their home's architecture in mind" as they're considering their options.
When designing a space to reflect one's style, it's essential to consider hobbies and activities. Balderson makes it a point to ask her clients what their family does in the room, taking children and animals into account. Chapman echoes the sentiment and emphasizes that people can't be too married to aesthetics alone. The process evolves from there. Comfort and usability must be an equal part of the equation.
As part of the process, most designers ask their clients about existing pieces that will remain in the new design. They will work around sentimental pieces or items of historical value because they recognize that family heirlooms, travel artifacts and items acquired throughout one's life can play a significant role in expressing one's style and personality. Because people have different collections, Sullivan likes to know what items are of utmost importance so that she can work them into the design. By doing so, she feels she is honoring the item and making it theirs. "People should be able to look around their home and see what matters, including the integral pieces that mean something special," Sullivan relayed.
Finally, it's impossible to discuss design without discussing color. People typically have favorite colors, but they may not work in the space. Colors should be chosen with the lighting of the space and colors in other parts of the home in mind. Whether designing one room at a time or taking on a whole home remodel, the goal should be to have some cohesion throughout. The colors of walls, furniture and soft furnishings can set the mood for a space and make it appear larger or smaller. Science has even tested the way in which colors affect our emotions. Because wall color may be more tedious to change, taking color risks on decorative items like throw pillows, blankets and wall art can be a fun way to express one's style. Small spaces such as powder rooms and laundry rooms can also be great places to be bold.
Everybody wants a home that functions for their lifestyle and is aesthetically pleasing. Our homes, however, are more than just a place to hang our hats and display our stuff. Home is a reflection of who we are from the inside out.
By Isabel Alvarez Arata