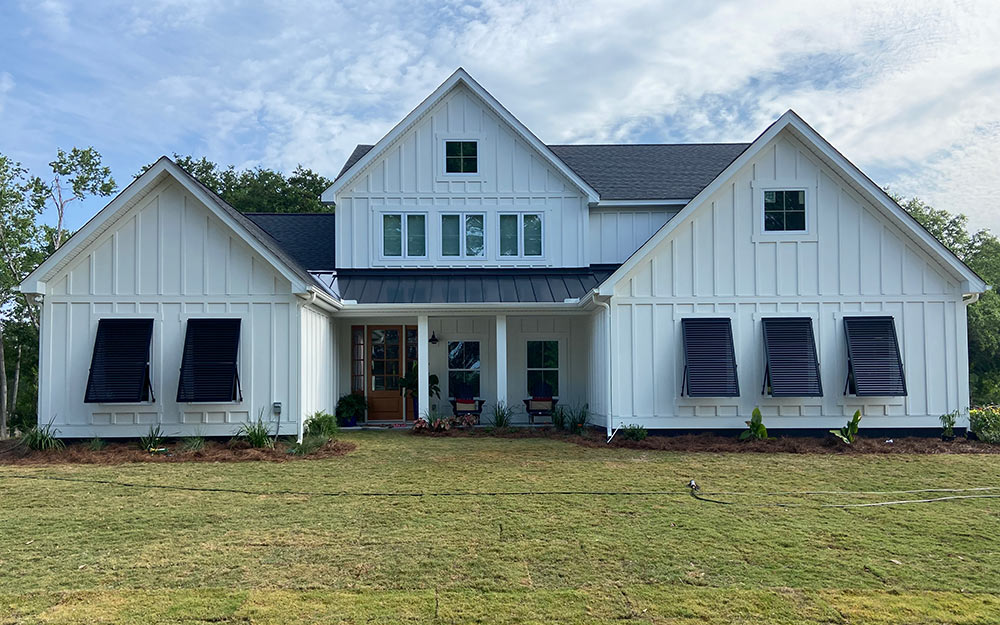 Let's face it; we in the Lowcountry understand .the power of a hurricane. From the extreme devastation of Hugo in the 80s to the floods of Matthew in 2016, we recognize the importance of protecting ourselves and our property so that, no matter what happens, we have somewhere safe to come home. When home protection can also enhance a structure's beauty, well, that's what we call #winning. Owner JD Cooper and his team at Lowcountry Hurricane Protection & Shutters are dedicated to helping Lowcountry homeowners #win.
Cooper has been at the helm since 2005. The company started small, installing shutters around the area, but has grown to include a showroom in Mount Pleasant, as well as a manufacturing plant and powder coating warehouse in North Charleston. "Everything we do is turnkey," said Cooper. "We don't have to source anything. We're the only company in Charleston that does everything from start to finish, from consultation to quote to manufacturing to installation."
They offer a wide array of shutters and protection systems for your home or business. From basic storm panels that replace the plywood provided by builders to complex systems that are fully electronic and motorized to everything in between, Lowcountry Hurricane Protection can do it. Even better, they can make your home more stylish while keeping it safe.
"My personal favorite is the Bahamas-style shutter," said Cooper. Bahamas shutters are hinged at the top. They articulate outward from the hinge, providing ample and adjustable shade to your home while adding a breezy island aesthetic. They can be purely decorative or hurricane-rated; Lowcountry Hurricane Protection does both.
Colonial shutters also combine form and function to add a finishing touch to your home. These traditional-looking shutters are mounted on either side of a window, either on side-hinges or hidden tracks, so they can be folded or slid shut in preparation for a hurricane. Colonials come in several different styles and are available in a composite non-impact rated material or a heavy-duty aluminum alloy component material.
"The biggest issue we face during consultations is that people are worried shutters will block too much light," said Cooper. However, even their hurricane-rated shutters offer louvers that easily open and close, allowing customers to adjust their views and sunlight intake. During a hurricane the louvers can be completely closed and flattened for maximum storm protection. But at that point, as Cooper noted, natural lighting is the least of a homeowner's worries.
Both shutter styles come in a variety of colors and sizes—all locally manufactured—to match any home. "One of my salesmen always used to say that putting shutters on the house is like adding eyebrows to a face," said Cooper. "They can really make a home pop."
As a native Charlestonian, Cooper understands the fear and uncertainty that every approaching storm brings. He knows not everyone can manage to hang plywood. Climbing ladders with heavy boards and power tools is dangerous for many local homeowners. "We do the ladder work so our customers don't have to," he said.
For more information, please visit LowcountryShutters.com, or call 843-822-5519.
By Leah Rhyne