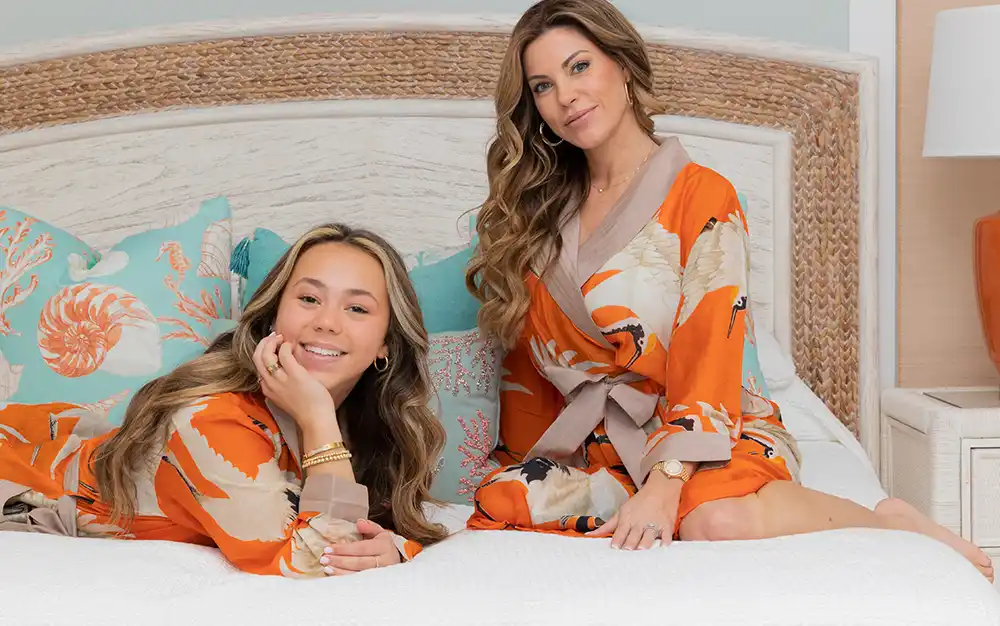 If you grew up in the late 80's or early 90's, chances are you saw movies like "9 to 5", "Working Girl", or maybe even "Baby Boom." These movies, along with the growing need of two incomes per household, inspired a generation of women to enter the workforce and take control of their financial future. Fast forward almost 40 years, and several hairstyles and renditions of shoulder pads later, to a new era – a mom boss revolution. In recent years, more and more women have converted their passions and skills into business models that super-serve other women like themselves – and the owner of Haven's Furniture & Décor, Angie Balderson is the perfect example.
Shortly after moving from the furniture capital of the world in High Point, N.C., Angie began her search for outfitting her new home with the latest trends blended with traditional favorites – a style synonymous with the Lowcountry. However, through her search, she realized nothing locally quite fit the bill. In fact, local retailers were either short on inventory or short on customer service. Angie realized these shortcomings offered an opportunity for innovation – and she seized that opportunity. Fast forward seven years, Angie has successfully built a furniture empire, alongside other working mothers, and budding entrepreneur and teenage daughter, Haven. When asked how she balances being an entrepreneur and parent, she quipped by saying, "I don't. For me it's not about balancing two different parts of myself separately. It's about creating harmony and bringing the lessons that I've learned from being a mother to the showroom floor while also bringing the lessons I've learned from being an entrepreneur back home to my daughter."
Angie credits a large part of her entrepreneurial success to being able to understand the wants and needs of the woman of the house. From form to function, she has learned to ask the probing questions that not every salesperson would; ensuring that both she and her team members offer customers a comprehensive buying experience. Shopping at Haven's is not only a stress-free buying experience, but the Haven's team aids customers in discovering pieces they will be proud to own for years to come. "The key to any good consultant is the ability to listen, and I would say the same holds true to being a good parent. You must ask the right questions, listen intently to the answers, and provide solutions to what their problem is versus what you think their problem is," says Angie.
It's safe to say that her method to achieving work-life harmony is successful, as daughter Haven is setting her own personal bests as a medalist gymnast, captain of the Oceanside Collegiate Academy cheerleading team, varsity rugby player and a four-time "Best Of Mount Pleasant" champ for her accessories line which is available for purchase at each Haven's location. When asked what she plans to do with her free time once her daughter leaves for Clemson University this fall, Angie said, "That's easy. I'm going to pour myself a glass of wine, shed a few tears, take a long nap and then get back after it."
by Rhetta Cloyd