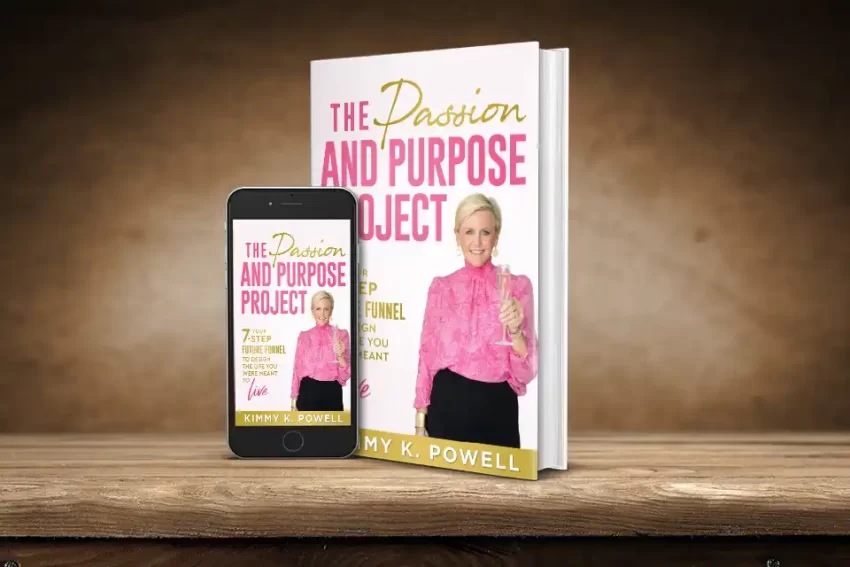 Local entrepreneur, wellness and hospitality connoisseur, compassionate mentor and now author Kimmy K. Powell has sat down with Mount Pleasant Magazine's Katie Finch to spill the tea on all of her endeavors.
Finch: Congratulations are in order for a few things. But first things first, tell us about the launch of your first book.
Powell: The book is called "The Passion & Purpose Project: Your 7-Step Future Funnel to Design the Life you were meant to Live." It's called a "project" because the reader is meant to approach the book as a project that they complete to help them design their unique future.
The digital release is May 2, 2023, and the paperback will be available on May 9, 2023.
Finch: What inspired you to write?
Powell: I sit on the Board of Governors for The College of Charleston School of Business, as well as The Harbour Club of Charleston. Both board positions allow me to do a fair amount of mentoring. I really enjoy talking with young entrepreneurs and students to help them discover a good path for their career. Over the years, the same questions would arise. I began to visualize "Your Future Funnel" and decided to write a book about designing your life.
Finch:  After the release, where can we pick up a copy?
Powell: We will have signed copies at Woodhouse Mount Pleasant and Woodhouse Downtown Charleston. Additionally, you can pick up a copy at Buxton Books, and they will even ship signed copies. You can also order a copy on Amazon and KimmyKPowell.com.
Finch: Speaking of Woodhouse, congratulations on winning Mount Pleasant Magazine's "Best Place to Get a Massage." How does this make you feel?
PODCAST: Kim Powell, Author of "The Passion and Purpose Project"
Powell: As we approach eight years in Mount Pleasant, three years in Downtown Charleston and one year in Franklin, Tennessee— and the launch of the book — I am extremely grateful for my work family and our amazing guests. Surviving the pandemic was extremely challenging, and without the support of those we serve and those with whom we work, it simply wouldn't have been possible. You're only as good as your next guest says you are, so we are always striving to provide a consistent elevated service.
Finch: What's next for Woodhouse?
Powell: We are about to break ground on Woodhouse Savannah. This spa will be at the very exciting mixed-use waterfront development of Eastern Wharf and is situated across from the new Thompson Hotel.
Finch: Savannah will make your fourth spa. That not only speaks to your expertise in this field but also to the corporation.
Powell: Absolutely. The luxury wellness market is continuing to grow. As Woodhouse becomes more of a household name and a leader in luxury spas, we are proud to be a part of this franchise and love serving our communities.
Finch: What's next for you?
Powell: I would like to continue to grow personally and professionally in the wellness and hospitality industry and explore more speaking, writing and consulting opportunities in hopes of being helpful to others and sharing this burgeoning sector of the wellness market.
Finch: Thank you so much for taking the time to chat with us today. Congratulations Kimmy.