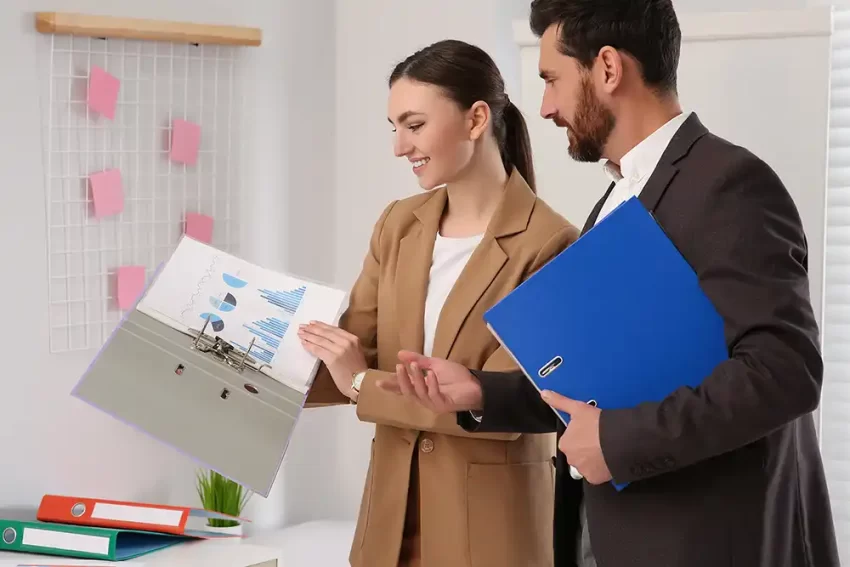 Busy, successful families function in all sorts of creative and dynamic ways. There will never be a one-size-fits-all solution for the American family. According to the Bureau of Labor Statistics in 2021, "among married-couple families, both spouses were employed in 46.8% of the families." As it becomes more and more common to raise families in which both parents have a career, how do mom and dad make it work?
Any Way We Can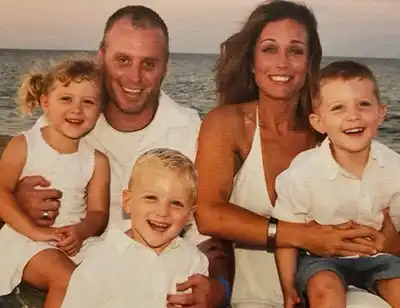 After almost 12 years of marriage, power entrepreneurs Robert and Liz Keefer know a thing or two about juggling career and family. As owners and co-founders of marketing company Kongify (formerly Gorilla Geeks), indoor environmental issues company The Mold Girl, and a startup franchising company taking The Mold Girl nationwide, the Keefers have their hands full. They're also raising an 11-year-old son, a set of 9-year-old boy and girl twins and three dogs.
So, how do they do it? Robert often works from home managing marketing teams in India and the Philippines while also being heavily involved with the other two companies. Liz, in addition to being a Council-certified Indoor Environmentalist and the local face of The Mold Girl, does a significant amount of traveling. They both bear a massive workload and immeasurable responsibilities from all three companies as their businesses grow locally and nationally.
"How do we make it work? Any way we can," said Robert.
Having enjoyed a certain amount of local celebrity in the past, Robert feels good about working from home and staying in the background these days. "One of the cool things is being able to be a cheerleader for my wife and allowing her to chase her dreams and be the celebrity," he said. "I have also become very close to my kids because of working from home."
Grounding Everything in Love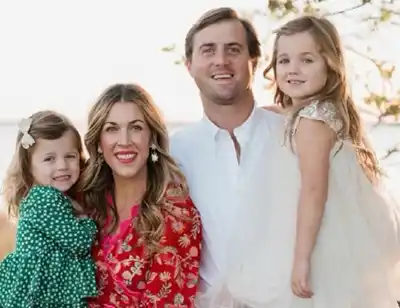 With no set-in-stone formula, this next entrepreneurial couple found their solution by grounding everything in love. In 2009, entrepreneur Adam Dukes grabbed another slice of the American dream and founded GrandScapes, a full-service design, build and maintenance landscape company. Fourteen years later, he enjoys running and growing the company while his wife Kelly, with an expansive entrepreneurial spirit of her own, is a successful Tacori regional sales manager.
The Dukes have two daughters, ages 6 and 4. They hope to add a dog to the family in the future. "Schedules and time don't matter before kids," said Adam. "Kelly's schedule is very demanding of time. She does an amazing job and I help where I can." Part of that demanding schedule involves a certain amount of travel every month. When Kelly travels, Adam steps into a few additional roles with the children.
When asked how they make it work and how responsibilities are divided Adam said, "We both work really hard, but our love for each other makes it work. I work to get home with my family as soon as possible."
Kelly added, "We put our family first above anything else. And there's communication, flexibility, a shared calendar and a village of people that feel like family to help. And loving Adam so much, it's easy to be his teammate."
Adam and Kelly both pointed out that they have great teams that support them at work and how much this makes a difference. They also have a nanny. Their days start early with Adam being on the job by 6:30 a.m. year-round. As a working mom, Kelly is always on the clock. Both Kelly and Adam stressed the importance of saving something for the most important part of the day, family time, which begins as soon as the work day ends.
Schedules and structure work for some families, and creating solutions on the fly works for others. By and large there's no specific magic dust, no secret rulebook, nor a hidden set of strict guidelines. Getting families succeeding together takes hard work, patience, flexibility, solid teamwork and a lot, lot, lot of love. And that works.
By Jack Lovingood