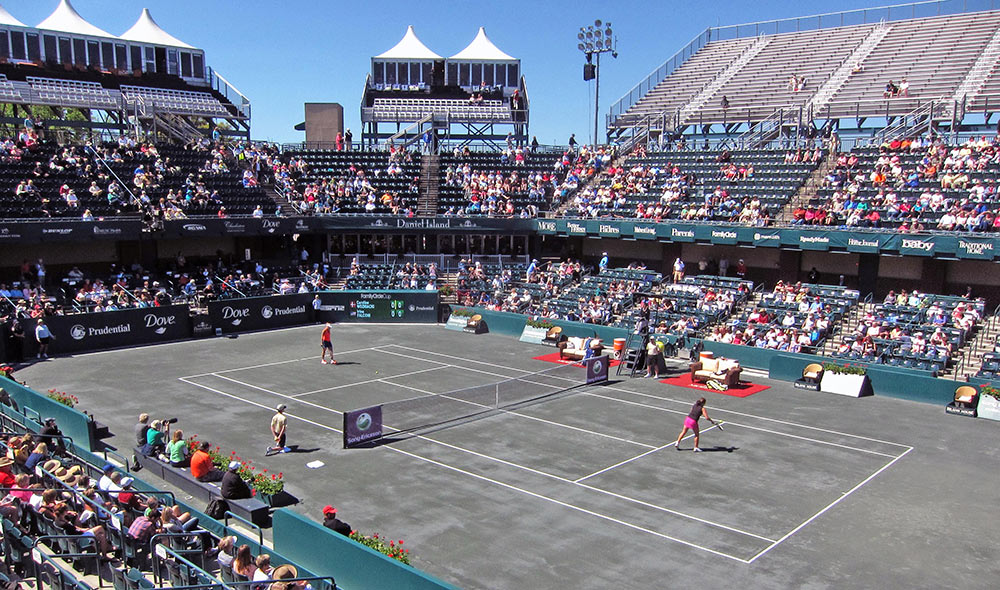 Credit One Charleston Open, held each April on Daniel Island at Credit One Stadium, draws some of the biggest names in the WTA (Women's Tennis Association), with a roster of past champions that reads like a who's who of sport's legends. That list includes Chris Evert, Martina Navratilova, Tracy Austin, Steffi Graf, Serena and Venus Williams, Martina Hingis and Gabriela Sabatini.
The largest women's-only tennis tournament in North America, the event attracts an average of 90,000 attendees and more than 100 of the top singles and doubles tennis players to Charleston every year. In 2022, it celebrated its 50th anniversary, a year in which it was named WTA 500 Tournament of the Year, an honor that is even more gratifying when you consider that the recognition is voted on by the players.
Growing Women's Professional Tennis Into A Globally-watched Sport
Family Circle magazine launched the event in 1973 in Hilton Head under the moniker Family Circle Cup, where it remained until 2001, when it moved to Daniel Island. In 2018 the magazine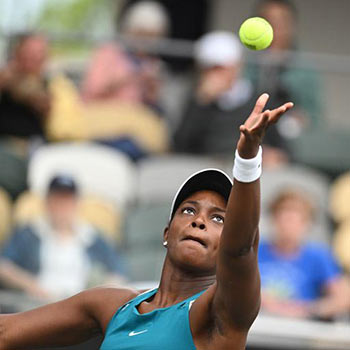 sold it to a group based out of Chicago, then later that year the tournament was acquired by current owner Ben Navarro of Charleston Tennis LLC, according to Credit One Charleston Open (COCO) tournament director Bob Moran. It has undergone a series of name changes over the years, from Family Circle Cup to Volvo Car Open to its present iteration.
The impetus for the tennis tournament leaving Hilton Head involved a scheduling conflict with a PGA Tour golf event. It got to the point where it was sharing weekends with the RBC Heritage, using the same property and grounds. "It just became complicated, where it really needed to move," explained Moran. He credits former Charleston Mayor Joseph P. Riley, then head of development for Daniel Island Matt Sloan, Lisa Thomas (the tournament director at the time) and the state of South Carolina with their determined efforts in keeping the tournament in our state. "And with Matt and Mayor Riley, they really found a place where this made sense."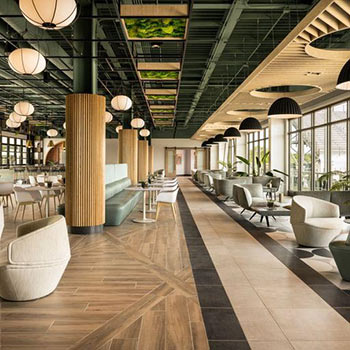 Back in 2001 when the facility was constructed on Daniel Island, it was the only stadium built exclusively for women's tennis. At the time, there was nothing on the park side and only one place to eat near the stadium, recalled Moran. The Daniel Island community has since grown exponentially and so has women's professional tennis. It has become increasingly globalized; players from 63 different countries have played in the COCO, which is broadcast in 100 countries through their international broadcast partners. "So we've seen enormous growth there. It is a global sport," commented Moran.
In 2018, the decision was made to shift television networks from ESPN to the Tennis Channel with the aim of advancing the sport further. "And that was really to grow the sport for us and grow the game for us because we knew we needed tennis to have a destination for people to come find it and Tennis Channel was that destination," stated Moran. "It allowed us to cover first ball-last ball. Every match is covered." Television exposure skyrocketed from seven hours of coverage to 60-plus. He described it as a "big difference maker" for the tournament. "Every match is broadcast internationally. We were always a global sport but now we're a globally-viewed sport."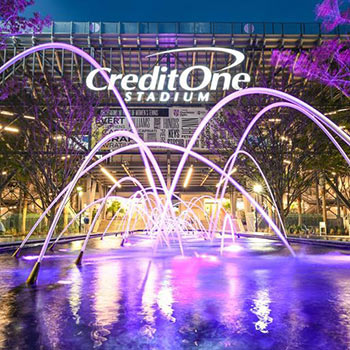 COCO perennially draws some of the best players in the world, making it must-see TV— or if you're a local tennis aficionado, a must watch in person. The 2023 tournament field already features five of the top 10-ranked players in the world including Tunisia's Ons Jabeur and Belarus' Aryna Sabalenka. Americans Jessica Pegula, Danielle Collins, Madison Keys and Sloane Stephens have also committed alongside 2021 champion Veronica Kudermetova of Russia. Additionally, 2022 tournament winner Belinda Bencic of Switzerland returns to defend her title. Leylah Fernandez of Canada, a 2021 US Open finalist, is in the mix as well. "The field continues to grow," said Moran. "Really a strong field of players that we're excited about."
COCO's successful run has revolved around working tirelessly to build relationships with players. Moran noted that COCO tournament manager Eleanor Adams keeps up with the players year-round. "No one's guaranteed to come here. We have to earn that," he asserted. He added that players want three things: to be treated well, easy access (e.g. convenient flights) and good food. "I think Charleston is a unique place where it makes them feel at home," elaborated Moran. They like being here. Charleston's a great backdrop. They stay downtown. The way they're treated here, I think they feel like it's a family, and that's what we strive for."
Acing The Fan Experience
Moran said they are constantly aiming to elevate the experience with respect to off-the-court activities. This year among other amenities there will be a brand-new outdoor deck where people can enjoy live music under the oaks, a main dining area, a sports bar area, a new restaurant for patrons sitting in the box seats, a food court village, family weekend activities and a popular fan zone experience called Pro Vision.
The video production value has continuously improved as well, offering real-time content and talk shows with different past players. "On the court we know what we're building," he remarked. "Off the court is where we spend a lot of time building that fan experience. We want people to spend the day and night with us, and so it's up to us to make sure they feel comfortable, we're providing everything they want — they want it now they want it fast — we're going to do everything we can to make that easy for them."
With that efficiency in mind, they have developed a new stadium app to make it simpler for people to find real-time updates and notifications and launched a new website. "All things that make it easier for the fans to experience us," he said. "We want to be top of mind when it comes to anything going on during that week."
These changes and improvements, including the stadium renovations (see sidebar) have already paid dividends. Moran said attendees as well as tickets, merchandise and concession sales increased 35% across the board in 2022 from 2019, the last year the event welcomed fans before Covid affected the intervening tournaments in 2020-21.
A winning doubles team: Public-private partnership gives area tennis a boost
The relationship between the COCO and the City of Charleston offers an example of a local public-private partnership that has proven mutually beneficial. Charleston Tennis leases the Credit One Stadium and grounds from the City of Charleston and manages the facility and programs. The City of Charleston owns the venue, along with the adjacent LTP Daniel Island tennis center. "They're a great partner for us," said Moran, who also serves as Charleston Tennis president. "They support us, and we work together to make it a great experience. Because at the same time, day-to-day we are a public tennis facility. We have junior programs going, adult programs going. Tennis is healthy in this city and here it's extremely healthy."
Charleston Department of Recreation Director Laurie Yarborough touted the partnership as well. She explained that the City of Charleston signs off on any site level changes to the facility, vetted through the Parks Department, which oversees building and maintenance of parks and recreational facilities. The Recreation Department in turn handles the management side of things. While the City of Charleston has a Capital Projects Improvement Plan overseen by the Parks Department, Yarborough said that Charleston Tennis has "helped make improvements over there that the Parks Department would have had difficulty funding on their own. Which is why public-private partnerships like this are so important."
Yarborough was referencing Charleston Tennis owners and philanthropists Ben and Kelly Navarro, who funded the Credit One Stadium renovations as a gift to the City of Charleston. She noted that the City of Charleston has benefited ever since the stadium was built in 2001 because it also involved the construction of the LTP Daniel Island tennis complex, offering Daniel Island and Cainhoy residents an opportunity to play affordable tennis at a premier public facility.
Yarborough added that whenever the COCO is happening there is a relationship between Charleston and the event. While staying in Charleston, tennis pros competing in the tournament, including luminaries such as Serena and Venus Williams, have hosted tennis clinics at the Jack Adams Tennis Center for Burke High School students, kids at the Arthur W. Christopher Community Center and children in city programs who reside in downtown communities. "It has really helped grow the sport in the area," she said.
Charleston Tennis even distributes tournament tickets to an Elementary and Middle School tennis league the City of Charleston runs which helps introduce more school kids to tennis. "It's a win-win for everyone," proclaimed Yarborough. "It's a great time in Charleston whenever the tournament is going on."
By Colin McCandless
Credit One Stadium Gets a Modern Makeover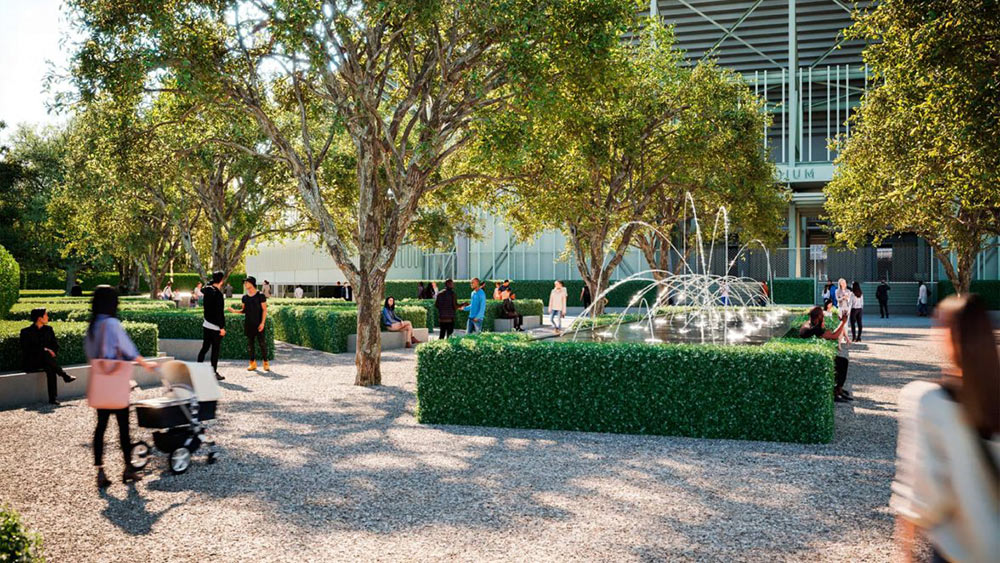 Credit One Stadium recently underwent upgrades to enhance the stadium experience for fans and tennis players as well as concert performers. While further revamps and improvements to the venue and its facilities are ongoing, the stadium rebuild started in late 2020, with a groundbreaking held at the event in April 2021. The renovations modernized the facility and increased the stadium capacity from 7,000 to 11,000. With the outlook on in-person attendance still uncertain in 2021, Moran said Charleston Tennis took advantage of the spectator hiatus to proceed earlier than planned with more extensive renovations that were originally slated for 2024. Upgrades completed thus far include a Stage House (designed for both tennis and music) featuring a state-of-the-art gym, access to doctors and physical and massage therapists, new locker rooms with cold tubs, player dining and lounge, a media and production space, full kitchen and food prep/storage area and a VIP club level for patrons overlooking Center Court. Prior to the completion of the Stage House, there was no gym, only outdoor dining was available, and an inflatable pool filled with ice served as a makeshift cold tub. Now all the services players require are conveniently located in one centralized area. "We really put a lot of thought into what are the player needs when they are here," said Moran, citing the 2022 WTA 500 Tournament of the Year accolade as the hard-earned fruits of that endeavor. He added that although the tournament has always provided 5-star treatment to players — "now we have a facility that's equal to that experience, and that really helped push us over the edge."
On the fan side, they added new premium hospitality suites, bathrooms and concession stands. Additionally, in February they finished building a new outdoor deck area that will host live music under the oaks. "So, everything we did was really to elevate the player experience and the fan experience," said Moran. "And along with that our partnership experience goes up with it. Be it our merchandise partners, our concession partners or our sponsors."