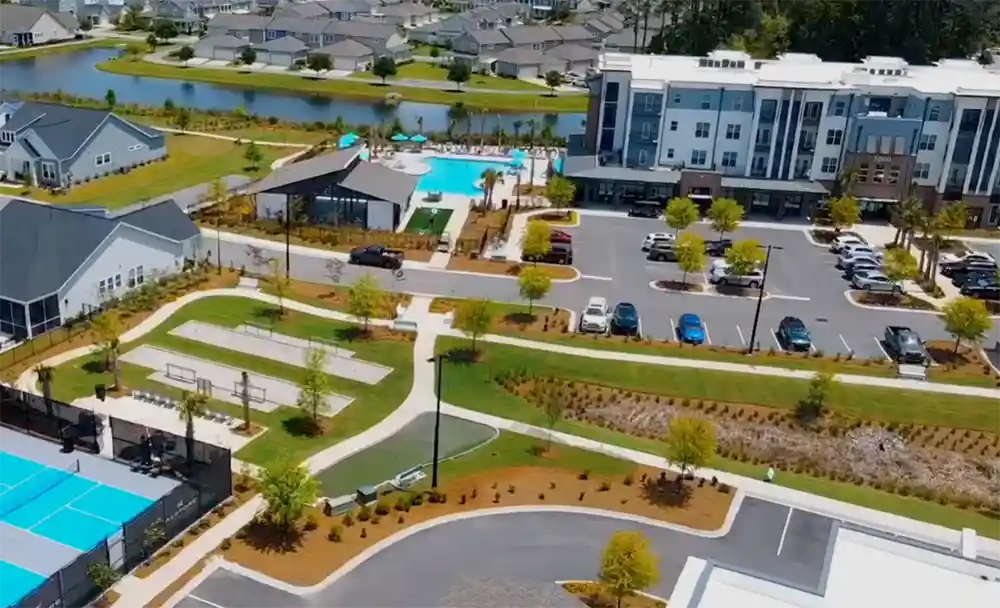 Not long ago, Kathleen Domina wanted to move into an older-adult community. She picked Restore at Carolina Park in Mount Pleasant so she could stay as active and independent as possible.
"For me, Restore stands out as a haven for retirees looking to enjoy their golden years to the fullest," Domina said. "And this community fosters a sense of belonging and togetherness that is truly remarkable."
Designed specifically for adults age 55-plus, Restore at Carolina Park is renowned for self-reliant adult community living with its cottage homes, easy access to shopping, restaurants, healthcare, beaches and an 8,000-square-foot wellness and recreation center with pickleball, bocce, resort-style pool and fitness training.
"It's like living on a cruise ship – on land," said resident Roz Price.
And her friend Ruth Roberts said it's easier to stay fit now than almost anytime when she was younger.
"Our fitness and lifestyle coordinator Nicole Spencer keeps us in shape and improves our core strength and balance through her many free classes," Roberts said. "She also plans educational events to keep our brains stimulated, and we have games and holiday celebrations that allow us to interact with our neighbors."
True, the community also offers assisted living and memory care. But if your attitude is staying young until… Restore at Carolina Park is hard to beat.
"Our active adult community is the first of its kind in metro Charleston," said senior property manager Amie Dufek. "And we're dedicated to making your next 50 (years) your best 50."
For more information, please visit RestoreApts.com or call 843-396-2630.
By L. C. Leach III