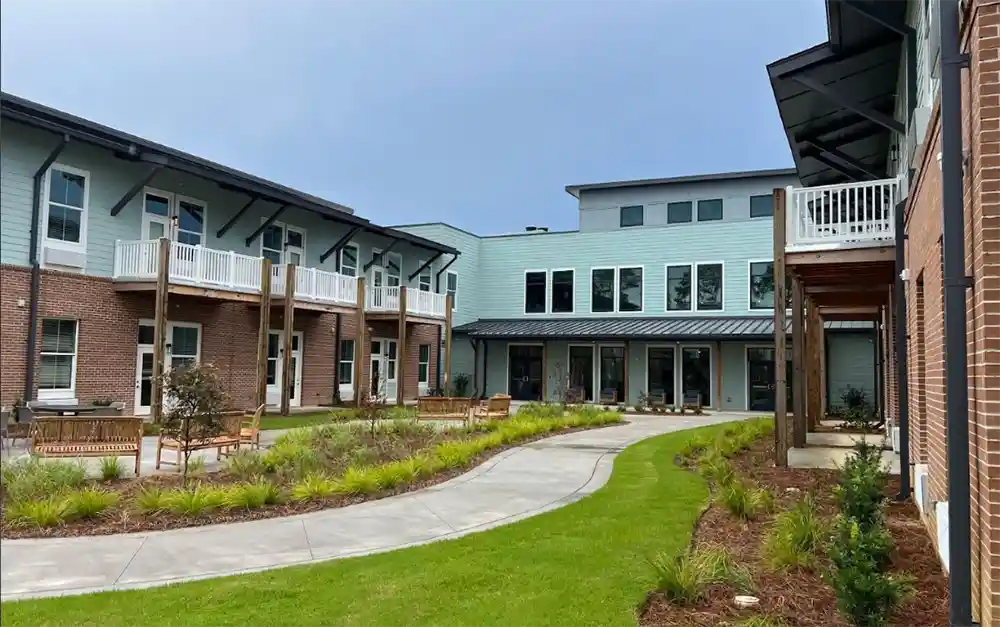 Having worries or concerns about moving your parents into assisted living, memory care or independent living? Then visit The Marsh at Carolina Park in Mount Pleasant and see why many people in the Lowcountry are beginning to trust older parents and loved ones to their care.
"When families choose us, they have already identified that there is a challenge with independent living," said marketing director Lisa Scott. "But here, they not only choose a beautiful building, but also the feeling of kindness and security while getting the assistance they need."
The Marsh is a privately owned, all-inclusive community providing independent, assisted living and memory care services. Many within its management team, as well as its caregivers, have lived through moving loved ones or family members into communities that provide these services.
"We understand and can empathize with families transitioning themselves or loved ones to the senior care community," Scott said. "It hits very close to home and we take it to heart."
Of course, being located next to its neighboring community Restore at Carolina Park, with easy access to shopping, restaurants, healthcare and beaches doesn't hurt.
But if you're having anxiety about moving a parent into a senior adult community, you can get peace of mind a lot sooner by choosing The Marsh at Carolina Park.
"We opened in December 2022 and have welcomed in many people to see what we're all about," Scott said. "And there have already been many hugs and happy tears in my office, from family members and residents."
For more information, please visit marshcarolinapark.com or call 843-984-9050.
By L. C. Leach III