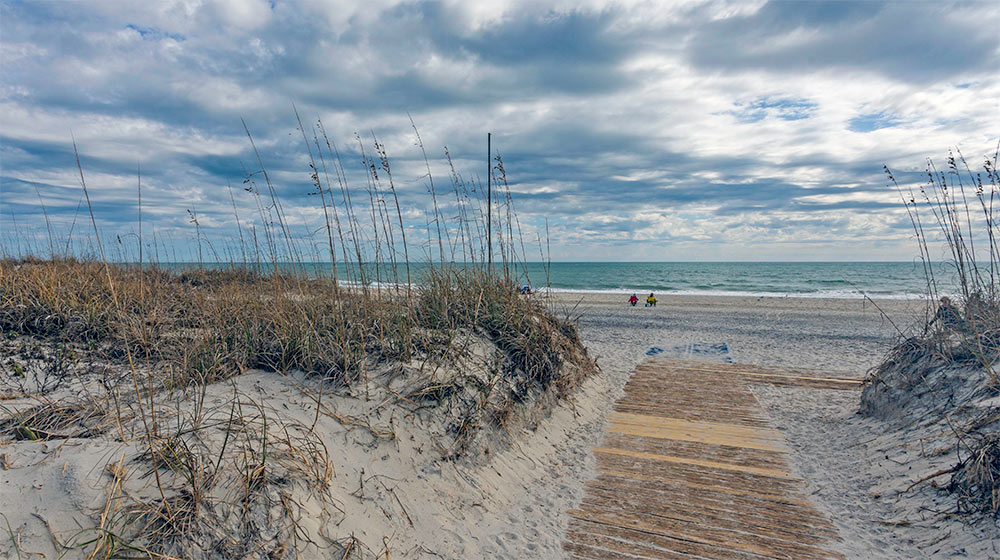 Winter is short-lived in The Lowcountry. It exists only long enough for us to miss the sweet spring breezes, blooming flowers and welcoming waters for which we all live here. When the warm days knock on our doors again, asking us to open them and invite them inside, we're ready. And when we see that open door, we don't only want to welcome the sunny days into our abodes; we want to experience them. We want to run out into them and be a part of the vernal glory that's just better here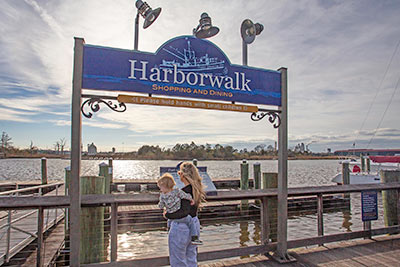 in the South. Barely north of Mount Pleasant, but south of the famous Grand Strand is a stretch of quiet coastline begging us to explore it. The Hammock Coast, the belle of the ball in Georgetown County, is the perfect playground for day trippers from East Cooper looking to get away — but not too far away. I recently took this trip with my family to simply get a breath of fresh air. I thought it only fair to share the experience with our beloved readers, and to encourage you all to take your own leisure ride from Mount Pleasant to Murrell's Inlet.
The Drive
My husband, toddler and I hopped into the jeep with a few snacks, access to GPS and not much else. We had only one plan: drive up to Huntington Beach State Park, then work our way back. What we ended up seeing, eating and doing were luck of the draw. The only rules were no bad music and no bad vibes. So, we put on low-key tunes by a band I highly recommend for lazy days, called The Midnight and started on the easy 70-mile, hour-and-fifteen-minute trek through palmettos and winding waterways to Huntington Beach State Park. The lyrics belted, "it tastes so sweet, it hurts a little." Then I cracked the window and smelled the salt in the air and the pine needles on the ground. A great day was born.
Huntington Beach State Park
Once at Huntington Beach, we paid the reasonable eight bucks per person to get into the virtually untouched seascape decorated by wild growth and sandy shores. My daughter Allyn ran immediately to the enormous playground before spotting a tree with perfect climbing branches. We climbed up as a family and spotted the ocean from a high branch. Naturally, the water beckoned us. In seconds, our shoes and socks were off, and I was turning cartwheels while my daughter laughed and attempted her versions.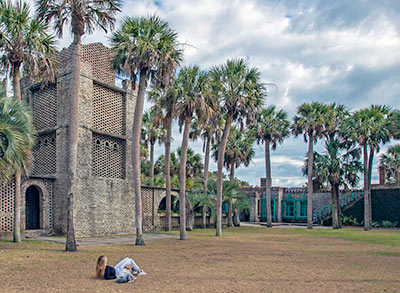 After we played on the beach for a while, we proceeded up the path to the only residential structure within miles, Atalaya Castle. The stone Moorish Revival structure was designed as a summer home by noted scholar Archer Huntington and his sculptor wife Anne. As we explored the castle, it seemed more like a fortress than a home, but it pulled us back into history and made us dream of owning a hideaway where we'd never be found. Atalaya means "watch tower," which seemed a fitting appellation considering the architecture. The building felt like protection and mystery. It was worth seeing for all the feels…and just a little bit of the chills. It also perfectly wrapped up our Huntington Beach leg of the journey. If you want to spend even more time at the park, the nature center offers another venue to discover.
The Dead Dog Saloon
After so much fun, our bellies started to grumble, so we made our way into the inlet in search of some grub. We stopped at the Dead Dog Saloon for one reason only. I wanted to know what that name was about. The fact that it had stunning waterfront views was icing on the cake.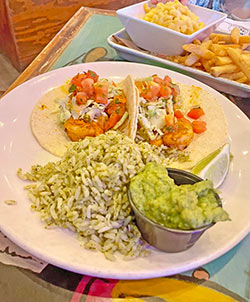 When I walked in, the restaurant looked typical enough — except for hosts of fur babies in frames covering almost every wall. I noticed by the dates on the photos that the pictures were to honor fallen pups, the good boys and girls that had made way over the rainbow bridge. However, I did not know the reason for it.
Once seated, we placed our orders and snacked on the complimentary hush puppies — no exaggeration, the best hush puppies I have ever tasted — then I got a chance to ask the waitress about the name and the memorials. She knew some of the story, but not all. So, she went to the kitchen and got the scoop from the owner's brother. I popped my fourth crispy, golden, strangely oblong hush puppy in my mouth.
"So, here's the real story," server Jen Morris began excitedly. "The original owner had a dog who always played dead. People really thought he was. So, the owner named the restaurant after him, but he wasn't even the first dog on the wall. That was a customer's dog. He brought the picture in when his beloved dog passed and asked if he could put it up. Since then, tons of people have been doing it. We still have that first picture up. There was a fire, and only six original pictures survived. That was one of them."
I looked around at the hundreds of photos while she spoke and then vowed to bring back pictures of my own dogs that've earned their wings. Before I could wax too sentimental my shrimp tacos arrived, filling my senses with flavors of chipotle, lime and the sea. My husband enjoyed a delicious fresh salad, and my daughter "went ham" on her mac n' cheese while oohing and ahhing over all the furry friends. We had a great experience and can't wait to return with pictures of our own in tow.
Litchfield Books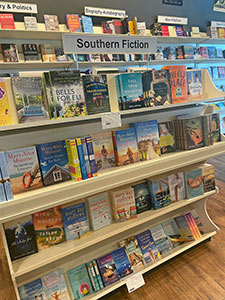 I'm a novelist and magazine editor. There was no way I was leaving the Hammock Coast without finding the perfect small-town bookstore. Right off the main highway, tucked into the corner of a shopping center in Litchfield, I spotted it. We made the U-turn and flew into the parking lot with purpose. I get a little amped about books…
Inside, I found a host of local authors (Grady Hendrix, Mary Alice Monroe, Dottie Benton Frank, etc.) and beach reads, but also some best-sellers. I was even surprised to find an ample children's section of much the same. The staff beamed with Southern hospitality that was beyond genuine. I didn't announce myself. I never revealed that I was planning to write an article about my day. However, they treated me as if they knew.
I purchased "Surviving Savannah" by Lowcountry author Patti Henry for myself and "Tales of Litchfield Beach" by Pawleys Island's Jim Dyson for my daughter. If you decide to make your way up the coast or find yourself in need of a book while relaxing on the shores of the Intracoastal or Atlantic in Georgetown County, you know where to find the tales from near and far.
Downtown Georgetown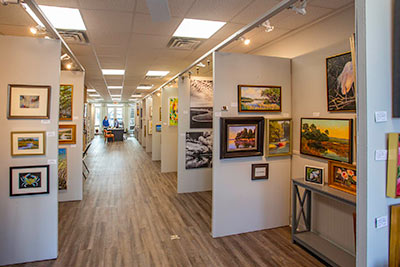 Though we had every intention of stopping by Wedgefield Country Club to enjoy a beer at 300-year-old Brick House Pub, the day got away from us. I hope to dive into the history and reclaimed cypress wood there on my next trip (if you guys go, shoot us your experience on Instagram.)
With the baby in tow, and the afternoon turning to evening, we decided to stop off at Georgetown's historic waterfront downtown. Before checking out any stores, we scurried down the wharf to the water. I have a thing for water of any kind, and so does my daughter. Her biggest complaint was that we wouldn't let her get in. We just walked and gazed at the late day sun turning the blue into shades of gold. Then we made our way back onto Front Street and found ourselves sampling chocolates and ice creams at Sweeties Homemade Ice Cream and Sweets. My 2-year-old suddenly found herself without complaints as she inhaled the oh-so-creamy hand-churned vanilla.
I darted in and out of several charming gift shops and general stores as we made way back to the car when I spotted one of my favorite spots of the day. The Georgetown Art Gallery seemed to wave me over from the corner where it sat. When I walked inside, I found displays from 20 local artists drawing me into different wonders of the Lowcountry. I then learned that all the artists have collaborated to keep the gallery alive, each taking turns working in the establishment.
Artist Sissy Carroll explained, "It's a co-op. What's unique is that this started 26 years ago, and that it's continued ever since."
In the store to drop off some freshly finished pieces, artist Johnnie Cowan added, "What's good is the variety. We're all different. We have oils, watercolors, pastels, engravings, encaustics and even textiles."
I suggest paying them a visit for a little culture and a whole lot of friendly smiles on your journey. Just don't forget to wipe the chocolate off your face like I did.
As we made our way back to Charleston County, we were exhausted. It had been a long day. The baby slept. My husband gazed at the road with a tiny smile on his face and I faded in and out with my head against the glass. This time we kept the music off and simply reflected on a day well spent. It was one of those days that will matter years from now. It wasn't typical work. It was an adventure; an adventure right in our own backyard.
By Lorna Hollifield