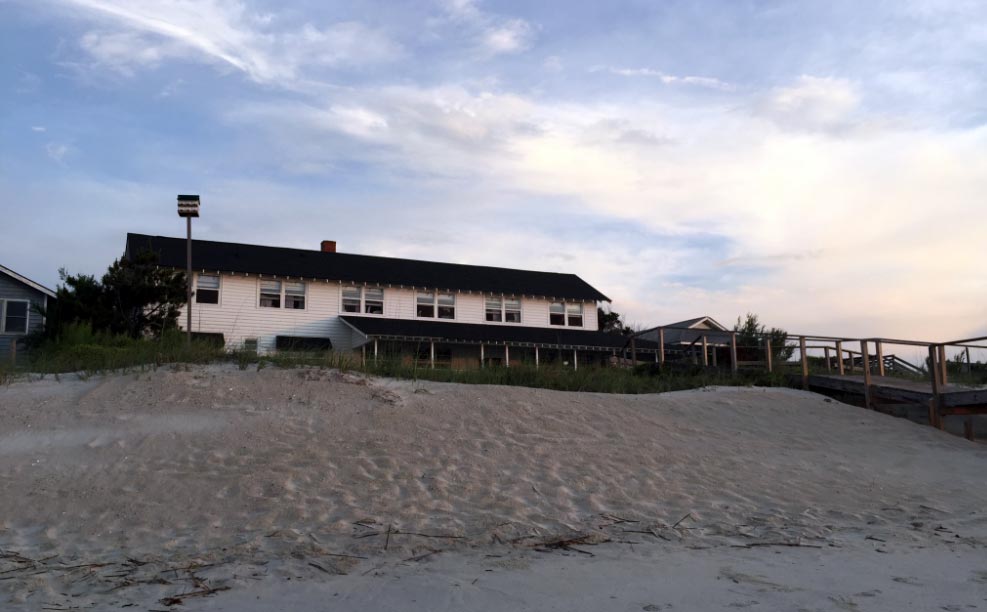 Push and pull. Ebb and flow. These are the cadences of the ocean — and the rhythms that have governed Brian Henry's life. The boy who grew up in southern Louisiana's Cajun country before relocating to bustling Atlanta, now lives in the heart of the "Hammock Coast" that his efforts helped nickname so appropriately.
What started as a call from a tiny rustic inn on the ocean, luring in a couple looking for something more and less at once, has now become a lifelong legacy in the making for Brian Henry and his bride, Sassy. A leap of faith has led to thriving businesses, a mayoral seat and advocacy for an unspoiled oasis along a pristine coastline.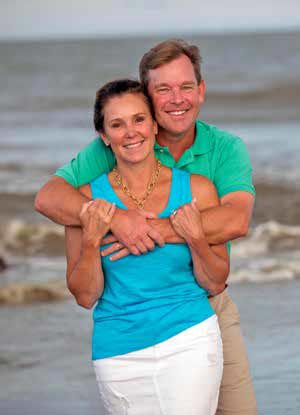 When people meet the Henry's now, they see success. They see a power couple with political clout, they see one of the most famous pimento cheese companies in the U.S. (Palmetto Cheese) and they see owners of a thriving beachside bed and breakfast. What they don't see, however, is the journey past and the future ahead.
The story starts for the Henry's when each were born with a little something extra that made the go-getters want to better the world around them. That sauce is more secret and steeped in mystery than whatever makes that famous cheese sing so well (my mouth waters thinking about it).
The story that affects us, the fellow coastal South Carolina residents, begins at the Seaview Inn some 20 years ago when the Henry's decided to leave the corporate cityscape to nurture a charming inn with no air conditioning, no television and perfect ambiance.
"We took over the Seaview Inn, and it was all slamming screen doors, rocking chairs and good Southern food," Brian Henry reminisced. "That's where the pimento cheese started. It was served as an app there."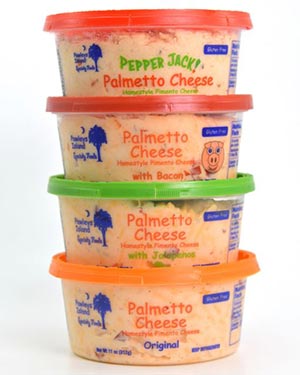 What he didn't say yet was that everything actually began at that little inn. However, as the delightful recalling of his path to becoming mayor of Pawleys Island progressed, he realized just that.
After the Seaview was sailing smooth seas and their two small children were attending school, the Henry's found themselves looking for their next opportunity to grow. That's when Brian Henry asked Sassy, "What are you passionate about?"
"I'm passionate about my cheese," she answered.
Sassy Henry, who revolutionized the Southern classic pimento cheese with flavors of cayenne pepper, draws from a traditional Georgian holiday cheese and whole shreds of textured cheddar. She teamed up with her husband to market the Pawleys Island vacationer's favorite, which now rests on shelves in 9,500 stores in 40 states.
About a decade after the commercial birth of the South's favorite cheese, Brian Henry felt what he calls "a pull, not a push" to become mayor. A respected town business owner and family man who was known to care about the future of the island, he decided to run for the seat at the urging of other townspeople who hoped to keep Pawleys Island the wonderful hideaway it is. He won.
"I was never interested in politics," he remembered, "I've just always been involved. If you care about something being better, you can't just sit on the sidelines and watch. You have to get in there."
So, he got in there. He now speaks with pride about the amazing Fourth of July celebration that is "true Americans," and about the founding of organizations that can keep big box stores and over-development out of Pawleys Island.
"The goal for the island is to maintain," Henry offered. "Like the bumper sticker on my truck says, 'love it and leave it alone."'
Though sameness is the path to success for the island itself, the Henry's still strive for more growth on the business front. The two are in the process of expanding their small Pawleys Island business Get Carried Away Southern Market into Mount Pleasant, where they hope to establish a flagship store for a future franchise. The business currently focuses on scrumptious Southern catering and take-out made easy. The Henry's aren't sure what the future holds for this venture, but once again, they are doing it together under a sky, not a ceiling.
Reflecting on all the accomplishments, Brian Henry recounted with a nostalgic tone, "Seaview was the genesis. This all happened because we bought that inn 20 years ago."
Perhaps the inn is the energy source, embodying the soul of Pawleys Island itself. That is a soul of humility, simplicity and staying power. Just never forget, it is a soul powered by the force of all the Atlantic, which comes in and fades back every single day.
By Lorna Hollifield