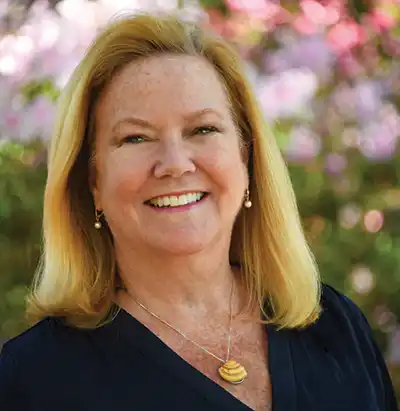 When Linwood Altman opened Pawleys Island Realty in 1962, the number of island residents was so small, it didn't warrant a mention in the South Carolina census. The population remains small, hovering around 130-150, but the 60-year-old real estate company is still thriving. It's still family-owned and has been instrumental in making Pawleys Island and the surrounding stretch of the "Hammock Coast" a premier place for vacationers.
"We just celebrated our 60th anniversary," said Betsy Altman, owner and broker-in-charge with Pawleys Island Realty. "While the majority of our guests are still from the Southeast, as they have been since 1962, there are a lot more of them now — and a lot more homes for them to buy or rent."
Pawleys Island Realty has the lion's share of that choice. When Linwood Altman started PIR, he took over 50 rentals from another company and rented them for $500 per week. Now, of the island's 450 total rentals, PIR manages 240 of them — and the price tags keep growing.
"Some homes here now rent for $10,000 per week," Altman said. "And during the height of the vacation season in June, July and August each year, our three-mile-long island community grows to 5,000 people. We still have some homes that rent for $1,500 and up, so there is still a home for everyone."
While island prices have skyrocketed recently, Altman added that one element has remained the same. Since the company's beginning, customer commitment has been key. It's the main reason for the company's longevity.
"We believe building long-term relationships is the most important part of our business," she said. "We try to provide a high level of service and rely on our knowledge of our community and the market."
If trends are any indication, that market will be thriving for a long time to come. PIR's client list now includes people from New York, New Jersey, Ohio, Pennsylvania, California and Canada in addition to the most popular states of South Carolina, North Carolina, Kentucky and Tennessee. Since 2018, the company's home sales have risen 4% per year — which means current annual sales of around $28 million.
"Pawleys Island is home to the oldest coastal community in the South," Altman said. "Second homes, vacation homes and investment homes comprise a huge part of our annual sales."
Regardless of the market, Altman said her PIR team will deliver the best possible option for each client.
"Our agents are trained in all sales areas, with expertise and specialty training in resort property," she said. "We listen closely to the goals of our clients and then guide them through the process."
It's a lot to look forward to if you're in the market for a Pawleys Island getaway —especially with the real estate company that helped put this stretch on the map.
"Coastal real estate is attractive to most buyers," Altman said. "And maintaining close relationships with our owners and clients for over 60 years has allowed us to become a trusted name."
By L.C. Leach III