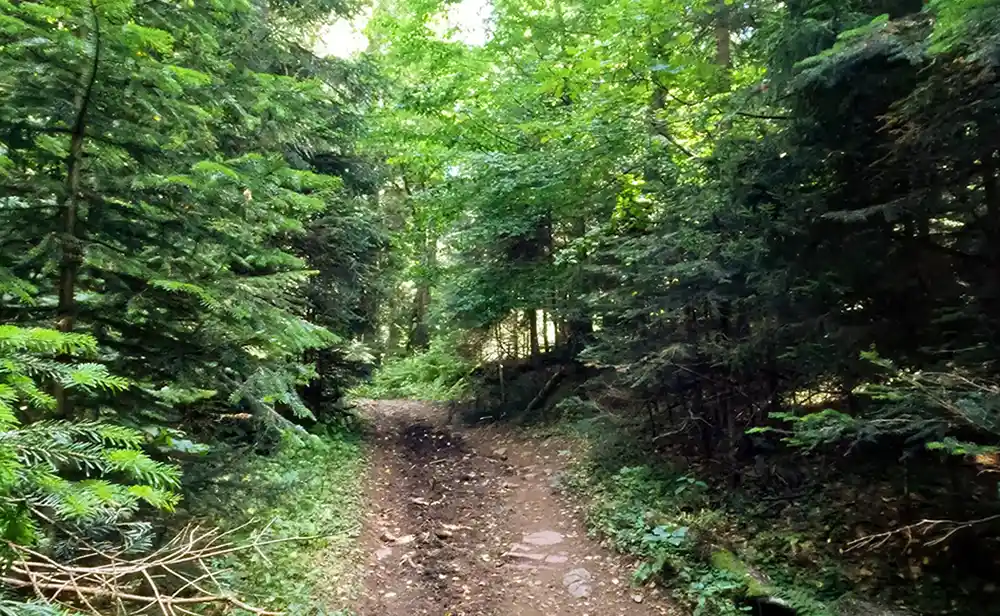 You've bought a tent, sleeping bags, camping chairs and a portable cooking stove, now you need to find some camping sites where you can use all this gear. The Lowcountry abounds in camping options ranging from rustic and secluded to cozier, family-friendly accommodations nearer to civilization.
We've compiled a list to help guide you when choosing your next outdoors adventure, whether you're into roughing it or would rather keep modern conveniences within arm's reach.
CLOSER TO HOME


Buck Hall Recreation Area – Nestled in the Francis Marion National Forest abutting the Intracoastal Waterway, Buck Hall Recreation Area near McClellanville offers a premier spot to enjoy the Lowcountry's serene landscapes. Multiple tent and RV camping sites with full hook-ups are available. Each site is equipped with a table, lantern post and campfire ring with grill. Bathroom and shower facilities and a picnic area are provided. An onsite boat ramp gives boaters access to the 65,000-acre Cape Romain National Wildlife Refuge and its arresting, unspoiled coastal scenery. Hikers and bikers can access a portion of the statewide Palmetto Trail from the recreation area as well. Dog-friendly.
For more info: recreation.gov/camping/campgrounds/234128?tab=info.


Campground at James Island County Park – Located within the 643-acre James Island County Park, this campground offers tent and RV campsites with everything you might need including modern bathhouses, a full-service campground store, full hookups, grills/fire rings, picnic tables, propane, ice and firewood sales and free Wi-Fi. Campers also have access to park amenities and recreational activities such as paved walking and biking trails, the seasonal Splash Zone Waterpark, the climbing wall, freshwater lakes for fishing, a playground area and an off-leash dog park for Fido.
Visit CCPRC's website for rates and reservations: ccprc.com/1434/Campground.


Capers Island – If remote camping better suits your nature, Capers Island, situated about 15 miles north of Charleston, provides a unique opportunity to experience a tranquil, pristine coastal wilderness. It's only accessible by boat, there are no facilities and camping there requires obtaining a (free) permit through SCDNR. This is camping at its most primitive, so if you can't forego bathrooms and electricity, Capers isn't for you. But its status as an undeveloped and uninhabited barrier island also makes Capers ideally suited for viewing wildlife. Featuring a large impoundment and a hiking trail that traverses the island, Capers' diverse habitats support alligators, raccoons, snakes, loggerhead sea turtles, deer, herons, egrets, ibises, wood storks, bitterns and more. Dead trees dotting "Boneyard Beach" evoke a scene of stark beauty.
Learn more at SC DNR's website: https://www2.dnr.sc.gov/ManagedLands/ManagedLand/ManagedLand/666.
KOA – KOA Mount Pleasant campground off Highway 17 offers tent sites, RV sites, extended stays and cabins, giving you the option of everything from a traditional camping experience to more comfortable indoor lodging. Plenty of activities to entertain families such as a pool, fishing, bike and boat rentals, a walking trail, a playground, basketball, disc golf and cornhole. Propane, firewood, Wi-Fi and cable TV are all available. Dog-friendly.
For more info: koa.com/campgrounds/mount-pleasant-charleston/.
Oak Plantation Campground – Family-owned and operated, Oak Plantation Campground on Johns Island encompasses more than 200 campsites, clean and modern shower and restroom facilities, a park-like setting, a pool and a convenience store. Perfect for pop-up campers and RVs. No tent camping or primitive camping. Additional onsite amenities include a picnic shelter, freshwater fishing lake, dog run, play area, laundry and Wi-Fi and cable TV availability.
For rates and reservations: oakplantationcampground.com.
WEEKEND WANDERS
Edisto Beach State Park – Step out of your tent, dip your toes in the sand and feel that refreshing ocean breeze. Edisto Beach State Park has two campgrounds accommodating both tent and RV sites that allow you to set up stakes right on or near the beach. Camping with electrical and water hook-ups is available either oceanside or adjacent to the salt marsh. Offers easy access to a nature center and several short trails within the park. Remember to plan a side trip to Botany Bay! Clean and modern restroom and shower facilities located on site. Dog-friendly.
More details at: southcarolinaparks.com/edisto-beach/camping.


Huntington Beach State Park – Huntington Beach State Park in Murrells Inlet is one of the best places to view wildlife in South Carolina. The citizen science birding app eBird lists Huntington as the state's top birding hot spot, with 339 species observed. An extraordinary natural area such as this encompassing a beach and wetlands can warrant more than a day trip, and fortunately the park permits tent and RV camping. All sites excluding their designated tent sites have water and electrical hookups and convenient access to hot showers and restrooms. Additional recreational activities include hiking, swimming, fishing, biking, picnicking and boating. The park also houses a nature center with exhibits and a touch tank. Dog-friendly.
For rates and reservations, visit: southcarolinaparks.com/huntington-beach/camping.
Now that you have plenty of area camping spots to consider, it is time to get out there and explore the great outdoors. Whether you find relaxation in sleeping isolated under the stars, prefer a mobile campsite on wheels or enjoy the comforts of a cabin in the woods, the Lowcountry has a match for your camping style.
FIND YOUR STRIDE
As flatlanders living in the Lowcountry "hiking" may not have the same connotation here as it does in mountainous regions with elevation, panoramic views and waterfalls. There's a reason we're not called the Highcountry.
While scaling the majestic peaks of the Blue Ridge or the Great Smokies requires a weekend commitment, we have great trails in our own backyard. These hikes reveal a different type of beauty characteristic of our unique coastal ecosystems. Walking Lowcountry trails often means striding through tidal creek, salt marsh, cypress wetland and longleaf pine forest habitat, and trekking under canopies of towering live oaks adorned in Spanish moss.
Here are five local-ish places to consider when deciding on your next walk in the woods.


Caw Caw Interpretive Center – One of my favorite Lowcountry birding hotspots, the natural and cultural site Caw Caw Interpretive Center off Highway 17 in Ravenel boasts six miles of unpaved hiking trails featuring interpretive trail-side exhibits. Well-maintained paths meander through diverse habitats such as cypress swamp, rice dikes, maritime forest and bottomland forest. Potential wildlife sightings at this former rice plantation turned nature preserve can include alligators, deer, otters, red-headed woodpeckers, osprey, eagles, herons and egrets, and other various songbirds and waterfowl. Pets and bicycles are not permitted. Includes welcome center and restrooms. Check their website for admission, hours and special programs like their Early Morning Bird Walks.
For more info: ccprc.com/53/Caw-Caw-Interpretive-Center.
Audubon Beidler Forest Sanctuary – Audubon's 18,000-acre Beidler Forest Sanctuary in Harleyville provides a vital refuge for birds and other wildlife such as snakes, gators, turtles and deer. Home to the world's largest old-growth cypress-tupelo swamp forest, the center's 1.75-mile raised boardwalk allows you to immerse yourself in an untouched, dynamic ecosystem containing thousand-year-old trees. It is one of the best areas in the Lowcountry to observe prothonotary warblers, vibrant yellow songbirds that nest here during their spring migration. There is also the Grassland-Woodland trail near the entrance to the center. Includes welcome center and restrooms. For hours, boardwalk registration information and special programs such as guided birding tours and guided canoe and kayak trips, visit them online.
For more info: beidler.audubon.org.


Santee Coastal Reserve – Seeking escape from the hustle and bustle of city life? Head north up Highway 17 to the SCDNR-managed Santee Coastal Reserve in McClellanville. This tranquil 24,000-acre Wildlife Management Area situated along the South Santee River has several trails traversing mixed hardwoods, swampland, wetlands and former rice fields with opportunities for viewing songbirds, wading birds, gators, fox squirrels and other wildlife. Keep an eye out for the endangered red-cockaded woodpecker, which can sometimes be spotted among the longleaf pine forest habitat as you enter and exit the reserve. Admission is free. Closed during scheduled hunts. See their website for hours and other recreational activities.
For more info: www2.dnr.sc.gov/ManagedLands/ManagedLand/ManagedLand/61.
South Tibwin Trail – South Tibwin Trail just north of Awendaw in the Francis Marion National Forest is located directly off Highway 17 on the way up to Santee Coastal Reserve, should you feel ambitious enough to tackle two hikes in one day. This 2.4-mile loop trail provides a haven for birdwatchers and wildlife enthusiasts. The path winds through a range of ecosystems encompassing hardwood bottomlands, pine uplands, tidal marsh, freshwater ponds and managed wetlands. It's a prime spot to see gators, deer, songbirds, waterfowl and shorebirds. A word of caution: South Tibwin also provides a haven for mosquitoes, which can be particularly relentless here during warmer months.
For more info: https://www.fs.usda.gov/recarea/scnfs/recarea/?recid=47279.
Fort Palmetto Park – Fort Palmetto Park, located off Six Mile Road abutting the Oyster Point neighborhood, offers a 1.5-mile round trip jaunt with a side of history. Formerly the site of a three-gun battery erected in 1861 as part of Charleston's coastal defenses during the Civil War, the path passes by stately oaks and small ponds where you might see herons, egrets and turtles. As you amble along past longleaf pine and more Spanish moss-blanketed oaks, you encounter historical markers chronicling the strategic role coastal defenses like Fort Palmetto played during the Civil War and how slave labor was exploited to expeditiously build them. Remnants of the three gun positions and the powder magazines are still visible. The trail ends at an elevated observation platform providing expansive views toward Dewees Inlet and the inland waterway.
For more info: alltrails.com/trail/us/south-carolina/fort-palmetto-park-trail.
Whichever of these hikes you undertake, along with toting water and a first aid kit, it cannot be emphasized enough that you bring bug spray. Each trail mentioned on this list features a lot of standing water and the kind of generally swampy environments that attract hordes of mosquitoes. And it's hard to enjoy picturesque settings or patiently scan for wildlife when you're under constant assault from flying bloodsucking insects. Happy hiking!
By Colin McCandless