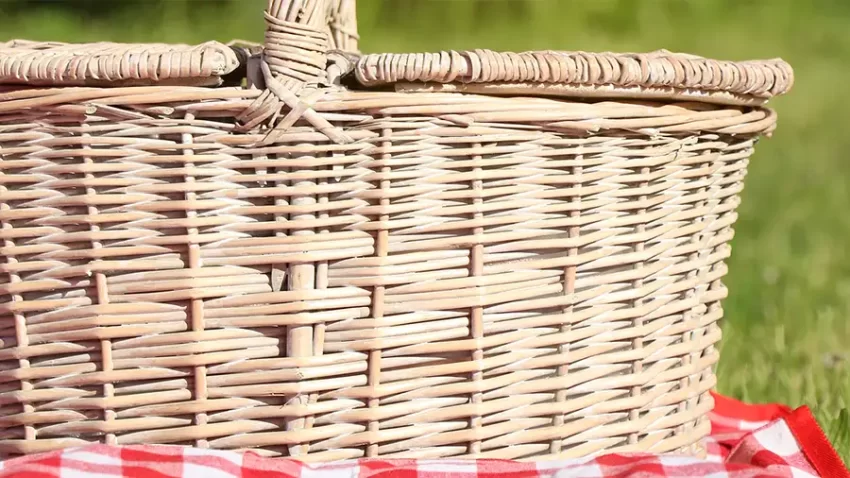 Some folks say that just living in Mount Pleasant is a picnic. Others are convinced it's also a great place to go on a picnic. Turns out, they're both right. Picnicking is popular, particularly in the balmy days of spring.
There are plenty of beautiful places to picnic, from the lush green lawns and pier at Mount Pleasant Memorial Waterfront Park to the beach at Isle of Palms. The Pitt Street Bridge, the Charles Pinckney National Historical Site and the Park West Recreational Complex offer other enticing options, and there are so many more, perhaps some underrated gems that most people haven't yet discovered.
That might explain why the very word "picnic" sounds like fun. Picnicking conjures Norman Rockwell images of a colorful blanket spread on a carpet of green with mom and dad and Buddy and Sis – maybe Rover, too – gathered around a Thermos cooler and a big wicker basket overflowing with tasty morsels. Could anything say Americana better? Maybe not, because even if Americans didn't invent the picnic, they certainly discovered it. The origins of the picnic can be murky, but initial references don't appear much until 1800s Europe. As a tradition, it started out more like an indoors "covered dish" gathering or potluck, to which all the guests were required to bring something for everyone to share. Then, some savant had the idea of taking the whole party outdoors and the term "picnic" arose. It is believed to have derived from the French word "piquenique," and its origin is in the French verb "piquer," which means to sting, as in an insect bite. Starting to sound familiar? Despite those drawbacks, settlers in the New World adopted the custom, shortening its name to the Anglicized "picnic."
In America the practice of dining on a blanket on a lawn started among the upper classes and didn't reach the everyday family until the 20th century, when people started to have leisure time. When picnicking caught on, it attracted everyone regardless of socioeconomic status and eventually grew into a popular outdoor activity. And with no dearth of insects in America, the "piquer" part lived on. In 2023, on any sunny weekend you will find picnickers throughout Mount Pleasant and the Lowcountry enjoying this traditional pastime.
Erica and Michael Kozma, the former a homemaker and the latter a cybersecurity expert working for the U.S. Navy, and their sons Gavin, 5, and Tyler, 3, relish the outdoors. Their favorite spot — on land at least — is Palmetto Islands County Park, where they can roam the nature trail looking for fiddler crabs. "There are well-maintained picnic tables along the way. We've eaten there many times and the boys enjoyed hiking in the woods," said Erica.
"But, since we bought a boat," she confessed, "we mostly picnic on the boat or on one of the little islands around Charleston Harbor. One of them we call 'Shark Tooth Island' because the boys have found so many of them there."
In the picnic basket for the Kozmas, you'll find "peanut butter and jelly sandwiches for Gavin and Tyler and lots of fruit. Turkey sandwiches for Mike and me. And chips. Lots and lots of chips!"
When they're not working at their day jobs in the real estate industry, musicians Kim and Andy Bimonte perform at restaurants and clubs around town as the Time Pieces Music Duo. But their busy schedule doesn't keep them from frequent picnics at their favorite spot, Mount Pleasant Memorial Waterfront Park. "We love it there," Kim said. "There's great scenery and plenty of places to spread out."
The Bimontes usually bring two folding chairs and a blanket and pack chicken sandwiches or wraps for her and a turkey club sandwich for him. Their sides: chips, or pita chips and hummus. And their thermal bag, she admitted, sometimes harbors "a little wine."
She said they'll picnic for hours if it's a nice, sunny day. "Plus, we walk the pier, visit the gift shop or walk the beautiful trails along the water. We're really lucky to have that beautiful park," stated Kim, adding, "Plus, there's plenty of parking."
The Fenners, Lisa, an RN and nursing manager at MUSC, and Ryan – an optometrist – used to picnic more when their children were younger. Now, Marcus is 10, Miles, 12, and Candy is 17, so it can be hard to tear them away from their sports and friends. When they succeed, their "go-to" place is Palmetto Islands County Park.
"It has big open fields where you can play sports with the kids," Lisa said. "We'll use the picnic table, but I always carry a big blanket in my car in case anybody wants to sit on it." The fare for the Fenners' picnics varies but Lisa always insists on fruit, especially grapes, which she smilingly adds are "an easy fruit." As a counterpoint, she always packs something salty, like "chips or crackers."
Recently, the Fenners have added a new wrinkle — or wave — to their picnicking. They've headed to the nearest landing to launch their kayaks into the harbor. There, it becomes a workout and a picnic on the water, but without being "piqued" by all those annoying bugs.
By Bill Farley