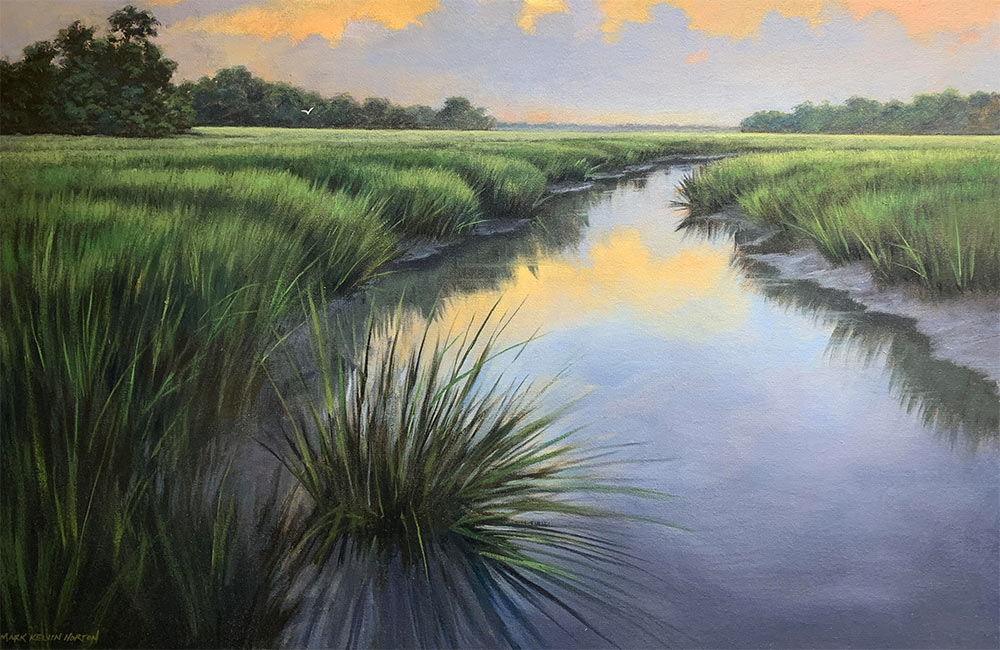 People are drawn to the Lowcountry in large part because of the beaches, the salt marshes, the moss-draped oaks, the cypress swamps — the stunning natural landscapes that inspire awe and support an array of recreational activities.
East of the Cooper, a boating, kayaking or stand-up paddleboarding trip through Shem Creek provides an opportunity to see much of it — dolphins frolicking, pelicans and egrets roosting on the docks or snatching up a fish. An amble through Sullivan's Island Nature Trail offers great birding. The charter fishing tours and guided nature adventures that ply our tidal creeks and waterways educate both locals and tourists alike about our diverse flora and fauna.
Regional ecological treasures such as the ACE Basin National Wildlife Refuge (which has been featured in National Geographic), Cape Romain National Wildlife Refuge and the Francis Marion National Forest, provide unique hiking and wildlife viewing opportunities in picturesque, protected areas. You might say that tourism is in our nature. That nature is the fuel that keeps our economic engine running. It is to be preserved and promoted at once, a tall order for the Lowcountry.
SEWE: Conservation is at the Heart of Everything They Do
The fine wildlife art, festivities and conservation events showcased at Southeastern Wildlife Exposition (SEWE) are a microcosm illustrating this vital link between nature and tourism. SEWE represents a celebration of the great outdoors that also brings attention to the need to protect and steward it for future generations and the sake of the animals that inhabit it.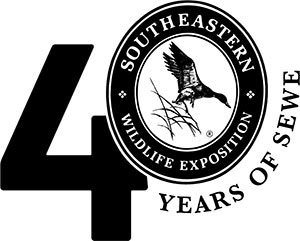 "The conservation message is at the heart of everything we do," said SEWE President John Powell.
Part of SEWE's mission entails creating awareness of the conservation of wildlife and the environment and positively influencing nature and wildlife education, but it's also to impact the local and state economies through increased tourism. SEWE, which hosted its inaugural event in 1983, has long been considered the de facto kickoff to Charleston's tourist season.
The exhibition, which runs this year from Feb.17-19, attracts more than 40,000 people annually, who will patronize Charleston-area restaurants, shops and hotels. Events are spread throughout the peninsula at five different sites including Charleston Place, Marion Square, Gaillard Center, Brittlebank Park and the Charleston Marriot.
Powell said they have seen the event grow each year, adding that the economic piece is significant not just to Charleston, but to the region, generating an estimated $50 million in economic impact. Last year, SEWE returned after a two-year pandemic-related hiatus. "There was an overwhelming response to SEWE being back," stated Powell.
Most of what SEWE does speaks directly to protecting and conserving precious habitat, whether land or water. The weekend's programming includes National Marine Mammal Foundation film screenings and panel discussions, flight demos from Awendaw-based Center for Birds of Prey and SCDNR educational events. SEWE also enthusiastically promotes South Carolina's state and county parks.
On Feb. 17, conservation nonprofit Ducks Unlimited will host one of its biggest fundraisers in the nation, the Oyster Roast & Lowcountry Cookout. Additionally, they will screen a new film at Gaillard Center that they co-produced called "Wings over Water," showcasing the importance of the Prairie Pothole region of North America as a habitat for birds. "It's a time of celebration," asserted Powell.
SEWE showcases more than a hundred artists, from new and emerging talents to 40-year veterans. This year's featured artist is Ryan Kirby of Boone, N.C., and his original piece, "The Departure," has been selected as SEWE's 2023 Featured Painting. Some returning artists include 2008 Featured Artist Peggy Watkins and nationally-acclaimed wildlife artist and 2009 Featured Artist Thomas Brooks. "We want something for everyone," commented Powell, emphasizing that the hope is to have a positive impact on these artists' careers while sharing in their successes.
Local Talent on Display at SEWE
SEWE also displays work from a handful of local artists. "It's an important part of what we do," said Powell. "It's a great platform."
Classical realist painter and Mount Pleasant resident Mark Kelvin Horton is one of those local artists. His work has been featured at SEWE for seven years. Horton grew up in rural North Carolina, majoring in graphic design and minoring in drawing at East Carolina University School of Art. He moved to New York City where he began his career in advertising and design, eventually founding a design company. Horton always aspired to be a painter, and during his 18 years living in New York City, he spent most of his free time exploring and studying its renowned art museums and galleries. He painted on the side whenever the opportunity arose. Horton moved to Charleston in 2001 with his wife and two young children after deciding to devote himself full-time to painting, revisiting his Southern roots.
One thing about the Lowcountry's natural landscapes that sparks his imagination is that the setting changes every day depending on elements such as the tide, the weather and the light. Horton lives in I'On, which abuts Hobcaw Creek, a place where he can regularly observe and draw inspiration. "I'm really obsessed with the way the light affects the landscape — and the clouds," commented Horton.
While he doesn't consider himself a wildlife artist, he does occasionally include birds and cows (a product of his pastoral North Carolina upbringing) in his work. Horton said he is honored to be a part of SEWE, which provides an invaluable opportunity for his paintings to be exposed to many people who might not normally get to see them. He added that for returning artists it's almost like a reunion, describing it as a "supportive community."
James Island resident and painter Hilarie Lambert has been a part of SEWE for seven years as well. The former graphic designer and illustrator moved here from the Finger Lakes region of New York 22 years ago. Lambert, who describes her style as contemporary impressionist, enjoys using bold and vibrant colors.
Lambert said the Lowcountry is a wonderful place to paint and make a living. "This community is so responsive to original work," she remarked.
The Lowcountry landscapes that inspire her pieces change and evolve depending on the time of year. "Every season has its beauty," noted Lambert, from the bright and vibrant greens of spring to the golden colors of the marshes in the fall. She also finds fascination with the birds that inhabit our area, from the egrets to the ibises. Lambert gets reference material from visiting places such as Mount Pleasant, Folly Beach and Edisto Island. Lambert even bought a camper that she drives throughout the state to experience the full range of beauty in our landscapes and wildlife that help kindle her creative vision.
She looks forward to SEWE every year. "I'm so, so grateful. It's a great, great show," raved Lambert. "There are artists from all over the world. It's just a collection of really cool work."
Horton said SEWE's organizers do an incredible job with presentation in terms of booths and exhibit displays, comparing it to an elegant art fair. "The people who run it — they've done so much for Charleston."
By Colin McCandless