Click, Listen, Watch & Learn. Doug Holmes, "The Stats Guy" crunches and studies statistics in many fashions including the MLS in Charleston talks with host and publisher Bill Macchio about the 2022 Year-End Charleston, SC Real Estate update.
They discuss inflation, how the number of real estate transactions in 2022 compared to other years, and make sure to listen to the end to hear what Doug projects for 2023.
Throughout this podcast realtors and people buying and selling real property can listen to Doug and Bill discussing mortgage rates, the Federal Reserve interest rate, how the Federal Reserve interest rate can effect mortgage rates, property prices and availability, what can effect your buying power, and how different towns and cities performed in 2022. Listen in!
Episode brought to you by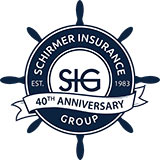 ---
Listen & Share Voice for Real Estate Podcast on any of These Popular Audio Podcast Platforms
---