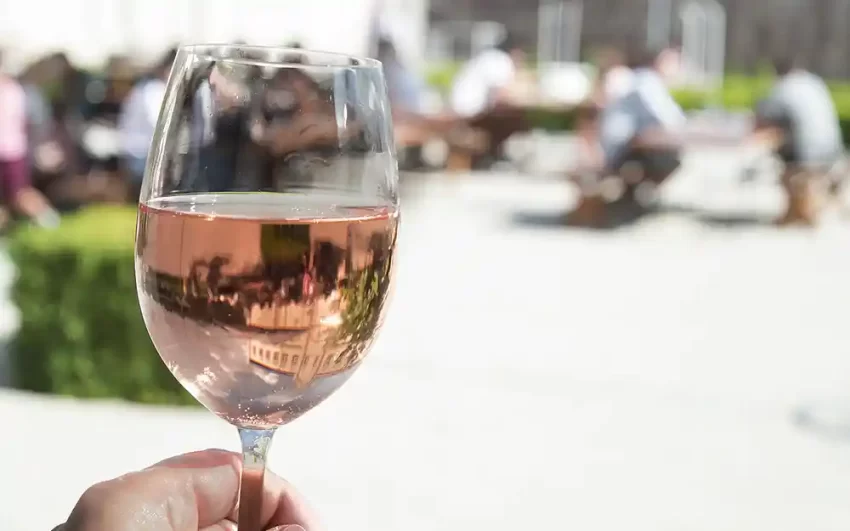 Rosé season is here! It's time to explore Certified Sommelier SAVI Somm's favorite styles from Italy, France and Spain.
Wine drinkers in the U.S. have finally come to truly appreciate rosé wine, which is one of the most popular types of wine, especially during the summer months. Not only is it a light and refreshing wine that is perfect for sipping on hot days, but it is a perfect pairing with light meals. While rosé wines are produced all over the world, some of the best and most famous come from France, Spain or Italy.
France is perhaps the most well-known country when it comes to producing rosé wine. The Provence region in the South of France is particularly famous. The wine is made from a blend of red grapes, such as Grenacha, Syrah and Mourvedre. The grapes are pressed and left to ferment with the skins for a short period, which gives the wine its signature pink color. The longer the skins are left in contact with the juice, the darker the color. Provence rosé wines are known for their delicate aromas of strawberry, peach and citrus, as well as their refreshing acidity. They are typically dry, which makes them perfect for pairings with seafood, salads and light pastas. Some of the most famous Provence rosé wines include Whispering Angel, Miraval and Domaine Ott. My favorite quality to value ratio is Whispering Angel's big sister, Rock Angel.
Spain also produces excellent rosé wines. The most famous region is Navarra. These wines are made from a blend of Garnacha and Tempranillo grapes, which are fermented in stainless steel tanks to preserve the freshness and fruitiness. Navarra wines are known for their vibrant pink colors and intense aromas of red fruits such as strawberry and raspberry. They are also typically dry, with a crisp acidity that makes them ideal for pairing with grilled meats, spicy dishes and even pizza. Some of the most famous include Chivite Gran Feudo Rosado and Castillo de Monjardin La Cantera. I recommend Getariako Txakolina, Inazio Urruzola. It's a mouthful, but your palate will thank you.
Italy is also known for producing some excellent rosé wines, particularly in the regions of Tuscany and Veneto. Tuscany is famous for its sangiovese grape, which is used to make both red and rosé wines. This grape gives the wine a lovely pink color and a delicate flavor of wild berries, cherries and florals.Veneto is known for its Bardolino Chiaretto, which is made from a blend of grapes. The wine is fermented in stainless steel tanks to preserve its freshness and fruitiness. Bardolino Chiaretto has a light pink color and a delicate aroma. It is typically dry and crisp, which makes it perfect for pairing with seafood, light pasta dishes and fresh salads. However if you really want a treat, get your hands on this gem from Sicily — Frank Cornellissen's "Susucar" boasts ripe strawberries, juicy blood oranges and a mineral structure that makes this wine perfection.
Rosé is a light, refreshing and versatile wine that is perfect for sipping on Lowcountry summer days. Whether you prefer a delicate Provence or a vibrant Sicilian, there is one perfect for you.
By Ty Raju, Certified Sommelier
BENE HG Wine Director