Daniel Island is designed to contribute to the feeling of community by keeping with many of the historic design features of the neighborhoods of downtown Charleston: homes are set close to the quiet, meandering streets to help give residents that neighborly feel.
Below are our Top Ten Most Expensive lists for Daniel Island starting with the most recent and moving backward to previous years.
2022 Daniel Island Top Ten Most Expensive Homes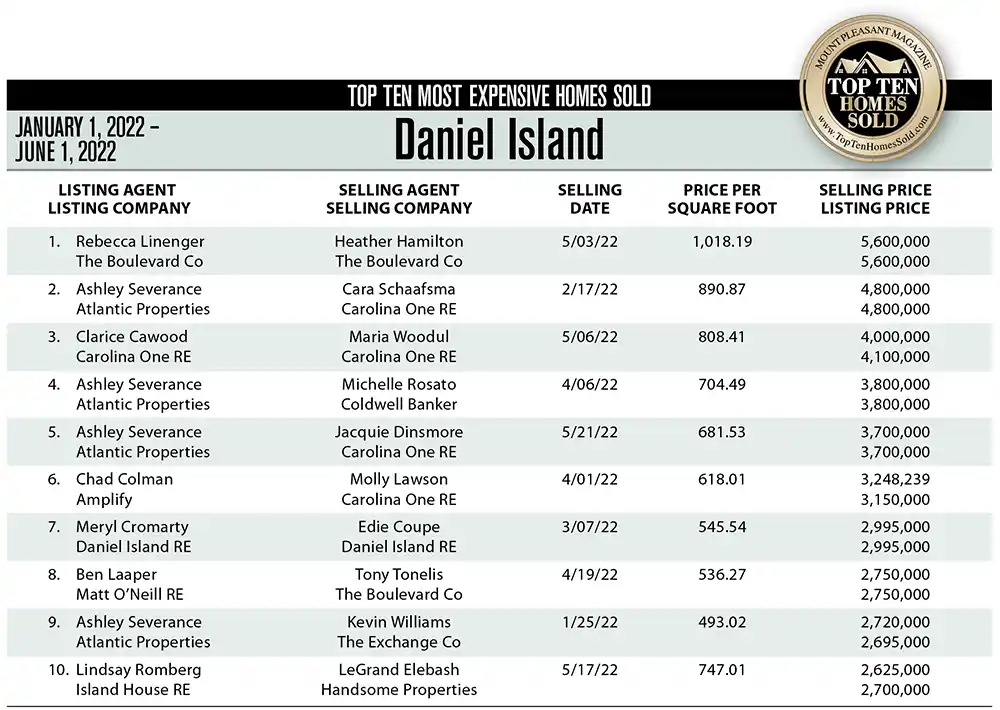 ---
---
The Top Ten Most Expensive Homes Sold in Daniel Island (Charleston), South Carolina is deemed reliable but not guaranteed. Media Services, Inc. does not take responsibility for any information deemed to be incorrect, including: MLS listed or sold price, listing agent or company, selling agent or company. Please note that agents and companies can and do change.