Sullivan's Island is a sophisticated island town offering its residents and visitors no flashing neon signs, no shopping malls, no golf courses and not even a stoplight, just a small downtown district that features primarily upscale restaurants and watering holes. Yet, Sullivan's Island is just minutes from all that historic Charleston and booming Mount Pleasant have to offer, but it may as well be a thousand miles away.
Below are our Top Ten Most Expensive lists for Sullivan's Island starting with the most recent and moving backward to previous years.
2022 Sullivan's Island, SC Top 10 Most Expensive Homes Sold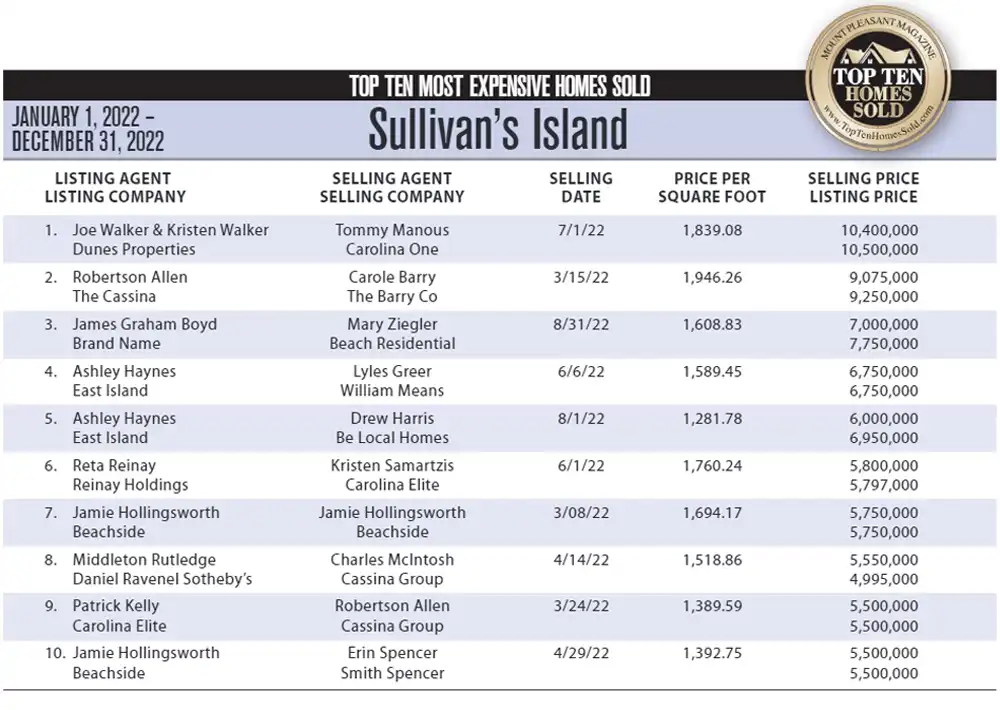 The Top Ten Most Expensive Homes Sold in Sullivan's Island, South Carolina is deemed reliable but not guaranteed. Media Services, Inc. does not take responsibility for any information deemed to be incorrect, including: MLS listed or sold price, listing agent or company, selling agent or company. Please note that agents and companies can and do change.