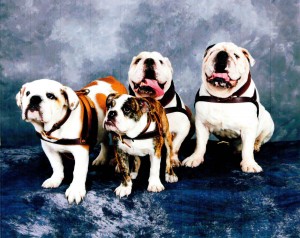 One summer day this past week I strolled into Causey's Barber Shop in Mount Pleasant's Sea Island Shopping Center. My publisher had asked me to tag along with him and interview his barber while he got his hair cut.
A walk through the barbershop's front door stirred my inner sports fanatic. My publisher and I sat with a few regulars who knew the barbers by name. My eyes darted from old USC football helmets to various and rare baseball cards to a framed poster of Michael Jordan. My publisher chatted away about magazine deadlines and advertising sales, but my attention was directed at the sports memorabilia.
The dimly lit barbershop had a funky demeanor about it. I wanted to learn more about the place, but, shortly after I began to really investigate all the sports stuff, my publisher's barber called us over. Donnie Burretto Jr. is a second generation Causey's barber whose father, Donnie Burretto Sr., not only cut hair at Causey's but also was the barber in charge of chopping off the cadets' hair when they stepped foot on the Citadel campus.
Burretto comes from a lineage of barbers and is skilled enough to tackle some of the most difficult hairdos. Yet his passion outside the office lies in leather. Over the past decade, he has honed his craft as a leather worker, starting when he purchased his prize custom motorcycle that was equipped with a "less-than-stellar" vinyl seat.
"I call it my Shrek seat," Burretto said in reference to the movie character's tight leather vest.
Burretto's custom leather seat wouldn't be kept secret for long. One afternoon during the annual Myrtle Beach Bike Week, three young female bikers were taking a close look at his seat – the one on his bike, that is.
"They were admiring my bike, so I walked out of the restaurant where I was eating and asked them if I could help them out. 'We love your seat' they told me, and asked if I could make some for them," Burretto recalled.
It turned out that the biker ladies were members of the New Jersey A.B.A.T.E (American Bikers Advocating Training & Education) chapter, and an order of two custom leather seats turned into 475 over the next year.
"Where do you get all the deer hide for your motorcycle seats?" I asked.
A grin came over Burretto's face: "I shoot em."
But the barber's custom leather work doesn't stop at motorcycle seats; he also makes gun holsters, saddlebags, belts, wallets and pretty much anything else that can be constructed out of leather. One of the projects he is especially proud of is the collars he creates for the Citadel Bulldog mascots, Boo and The General.
Burretto began designing the Bulldog collars after he made a gun holster for a friend and former Citadel grad who had an "in" at the Citadel athletic department. He got a call from the assistant athletic director, asking him if he could make game-day dog collars for the two Citadel football mascots.
As a lifetime fan of Citadel Bulldog football, Burretto agreed to design "military fresh" custom leather dog collars that grace the Citadel mascots on game day.
"It was a real honor for me," said Burretto. "When I was a kid, my father and I would attend all the Citadel football games; it's really special to be a part of all that."
Story by Cullen Murray Kemp
Photo courtesy of The Citadel