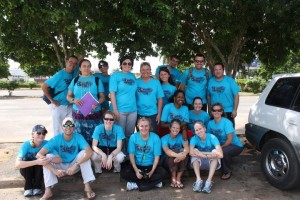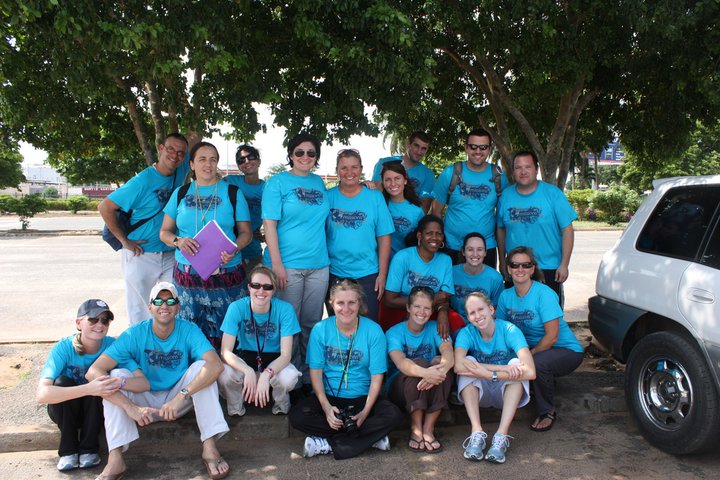 This is part of a series on East Cooper churches providing mission and charity work throughout the world. Read the introduction article here. 
Established in 1988, Seacoast Church in Mount Pleasant may well be considered a newcomer in the world of international missions in the East Cooper community, but the church definitely has made an impact.
"Our international mission plans for long-term solutions are set so that we can impact a country for generations to come," explained Jason Surratt, missions pastor for Seacoast. "We send about 40 mission teams a year, focusing on clean water, education, medical, economic development and church planting. We have partnered with Palmetto Medical Initiative, Water Missions International and local churches to bring hope to communities."
In 2012, Seacoast Church supported Palmetto Medical Initiative in building a labor and delivery center at its existing health care facility that has already treated more than 80,000 patients in Uganda.
"We are working on long-term solutions, and, one way of doing this is by employing indigenous people," explained Surratt. "We believe in community development, and medical care is part of that, along with education, clean water and spiritual development."
Matt Alexander, executive director and co-founder of Palmetto Medical Initiative, concurs with Surratt regarding the success of the labor and delivery center in Uganda.
"We partnered with Seacoast in the construction of the facility and staffing. It is now a Level IV hospital, a facility based health care provider of care that is delivered by trained nationals. Our model provides health care at affordable cost, which goes back into the clinic's operating cost so that it is self-sustaining."
"It is wonderful seeing vibrancy and life in one of the poorest countries," Surratt added. "In Togo, the previous name where a church, well and school were established meant 'The Village of Hell,' but the name has since been changed to Sitcope, which means 'The Village of Refuge'."
The mission's team also has worked with indigenous people to establish local churches.
"We really want to empower the local church," Surratt explained. "The credit goes to the local churches that will be there long after us."
The Seacoast/Palmetto Medical Initiative partnership plans to open a facility in Nicaragua this year, utilizing its resources and knowledge from the Uganda project and its first Nicaragua project, which was launched at the start of this year.
You can visit Palmetto Medical Initiative at www.palmettomedical.org to make donations, view descriptions of volunteer opportunities and find photos.
"PMI exists to provide quality, accessible health care to people in need," said Alexander. "Missions allow you to be a part of something bigger than yourself."
Both groups rely on volunteers and donations from corporations, businesses and individuals to make their mission work a reality.
"People and businesses that contribute make an impact in a world bigger than them," said Surratt. "An African proverb wisely says: 'If you want to go fast, go alone – if you want to go far, go together.'"
To learn how you can "go together," visit www.Seacoast.org for more information about the church's mission trips.
Story by Stacy E. Domingo
Photo provided by Seacoast Church