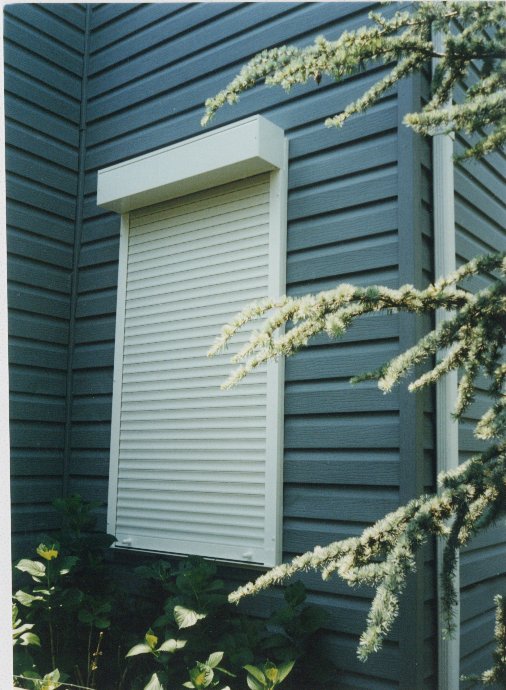 It's been nearly 27 years since a hurricane swept through the Lowcountry, but that doesn't mean you should ignore the probability that another Hugo-like storm will visit the Charleston area sooner or later.
Lowcountry Hurricane Protection & Shutters can enhance the look of your home and at the same time prepare you for the next big weather event. Established by local resident J.D. Cooper in 2006, the company offers a wide range of options that allow you to customize every window in your home, from decorative wood shutters to hurricane shutters made of aluminum and stainless steel that offer protection from winds of up to 150 mph.
Cooper, who grew up in Mount Pleasant, explained that hurricane shutters alleviate the pressure brought by a storm that has the potential to cause extensive damage to a home.
"Hurricane winds exert a positive force or pressure against a vertical surface of a home, such as a wall or steeply pitched roof," he said. "As the wind flows over or around the home, it exerts a negative force or suction on the walls or roof. The combination of pressure and suction can cause uplift, possibly stripping roof coverings and sheathing or, in extreme cases, destroying the entire roof."
Cooper, who has seven employees, launched the company in 2006 and in 2008 started manufacturing aluminum products. In 2012, he started crafting wood shutters made of cedar, mahogany and extira – a wood composite – in his shop in Mount Pleasant. Cooper said Lowcountry Hurricane Protection & Shutters makes most of the shutters it sells and installs, though a few models are manufactured in Florida.
"We are one of the only businesses around Charleston that manufactures our own shutters," he pointed out. "Most of our competitors are wholesalers. We are the manufacturer, and we sell directly to the customer."
Two of Cooper's most popular decorative products are Bahama shutters and Colonial shutters. Bahamas are hinged at the top of the window, can be closed easily when bad weather is on the way and feature louvers that won't block your view. Colonials fold in from either side of the window to provide solid protection from the elements.
Another popular option aimed more at privacy and aesthetics than at violent weather is the porch Bahama, which hides your porch from neighbors and also protects against sun, wind and rain.
Other possibilities include aluminum roll-down shutters, which can be opened or closed with a manual crank or a hand-held remote; accordion shutters, which add security to your home, as well as protection against wind and other weather issues; storm panels, made of galvanized steel and aluminum or clear Lexan panels; and fabric shield, a lightweight, translucent option.
Customers of Lowcountry Hurricane Protection & Shutters can be assured that all the manufacturing and installation work will be done by company employees rather than by subcontractors. Cooper, who concentrates on sales and administration, helps out in the field occasionally these days. And he personally measures each job, providing the client with a detailed quote that indicates the price of every possible option for each window in the house.
"I get great satisfaction going to a house that has nothing on the windows and completely changing the look of the home," he said.
Lowcountry Hurricane Protection & Shutters is located at 488-C LaMesa, off Long Point Road, in Mount Pleasant. To learn more, visit www.lowcountryshutters.com or call 843-822-5519
Written By Brian Sherman