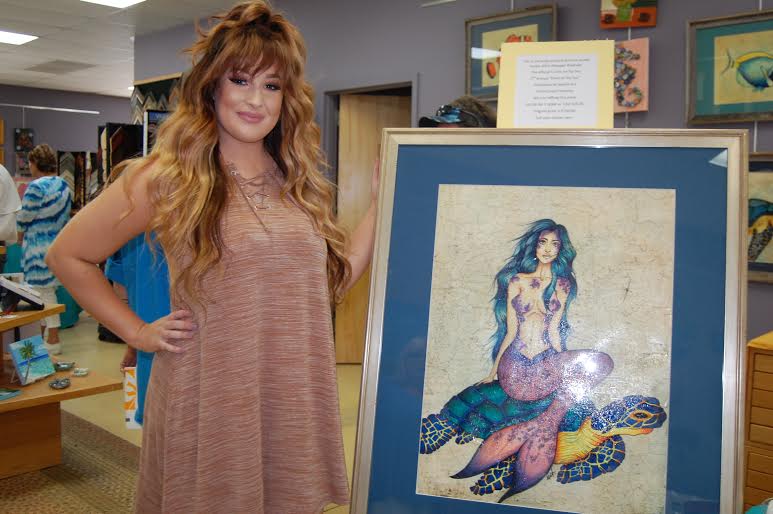 At the heart of Mount Pleasant – a rapidly growing town still trying to reach that delicate balance between unfettered development and stubborn preservation  – lies Shem Creek. This unique area is home to a working community of fishermen who for generations have trawled the waterways and lived off the bounty found along the South Carolina coast.
Although these local boat operators have weathered storms throughout the years, economic obstacles such the ever-increasing cost of living and competition from overseas have made it difficult for many of them to stay afloat financially.
 Grace Edwards, whose husband runs a shrimp boat out of Shem Creek, saw these struggles firsthand. In response to their modern problems, she said the fishermen banded together and started looking at the needs of all the boats. In 2012, they formed the nonprofit Shem Creek Fisheries to support the Shem Creek commercial fishermen, their families and crew members.
 Last year, Edwards partnered with Karen Boals, owner of Karen's Korner Frame and Art Gallery in Mount Pleasant, to spearhead the Chics of the Sea Fundraiser – a one-day event filled with music, food and original artwork donated by local artists and sold at a silent auction.
 Their efforts, through ticket sales, personal donations, silent auctions and raffles, enabled them to raise enough money to meet their goal of providing 11 life rafts, one for each boat, at about $3,000 per raft. They also were able to provide new inflatable life jackets and flares to the crab boats.
"Our guys deserve to have the best equipment. This was a way to get them something they needed," Edwards said. "Hardly any of the boats even had a life raft before this."
 Boals said she got involved because she wants to support the hardworking people who live and work on their boats.
 "I believe we need to keep the boats at the creek in the creek," she said.
The second annual Chics of the Sea Fundraiser will be held on Sunday, Aug. 14, from 1 p.m. to 6 p.m. at Harborside East, with live music by the East Coast Party Band, fresh Lowcountry boil (made with local shrimp, of course), live mermaids, raffles, an art auction and an open bar. Last year, 200 people attended the event, and this year there is a 300-person limit.
The goal of the 2016 fundraiser is to equip the Shem Creek fleet with a maritime navigation safety communications system. This updated technology, a Coast Guard requirement, makes it easier for large ocean-going vessels to spot small fishing boats. It also makes the small boats easier to locate in case of an emergency or rescue situation.
 Local artists donated one-of-a-kind pieces that have been created especially for this year's event, in a variety of mediums – from jewelry to metal sculptures to paintings – that will be available at the silent auction. The original mermaid piece by Abagail Wedlake, which appears on T-shirts, will also be raffled off.
Many local businesses have donated items, in addition to artwork, Boals said. She added that the organizers of the event are grateful for the sponsors and to the community for the outpouring of generosity.
 "Really, it's all about supporting local small businesses. More people are getting on the bandwagon for buying local seafood, local produce and local artwork, and that really makes a difference in the community," she said.
 IF YOU GO:
What: Second Annual Chics of the Sea Fundraiser
When: Sunday, Aug. 14, from 1 p.m. to 6 p.m.
Where: Harborside East, 28 Bridgeside Blvd., Mount Pleasant
Details: Tickets are $75 in advance, $100 at the door  and include open bar, music, food and fun for a good cause. Tickets can be purchased online at the Shem Creek Fisheries Facebook page and in person at Karen's Korner Frame and Art Gallery, 1405 Ben Sawyer Blvd., Suite 101, in Mount Pleasant.
By Pamela Brownstein
Photo by Pam Brownstein.