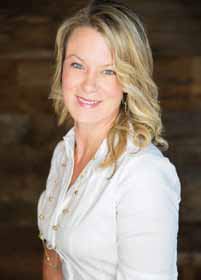 Water's Edge Dentistry
1203 Two Island Court
Mount Pleasant
843-884-6166
www.watersedgesc.com
Dr. Nicole Dahlkemper is originally from Pennsylvania and enjoys the outdoors, whether it is in the mountains or on the beach. She loves spending time with her dogs – Kirby, Sully and Ditka – reading, yoga, kayaking and giving back to the community. She volunteers her time at the local East Cooper Community Outreach Dental Clinic and also travels to various countries to provide dental care, including the Dominican Republic and Ecuador. She most recently returned from Peru on a mission trip with Dental Community Fellowship, where her group provided more than 900 dental services in a week. She was excited to visit Machu Picchu and climb to the top of Huayna Picchu.
Dr. Dahlkemper graduated with honors from Allegheny College with a bachelor's in Biological Neuroscience and Psychology, finishing in the top of her class. She earned her DMD from Case Western Reserve University School of Dental Medicine in Cleveland.
"I can't think of a community I would rather be in. My patients are truly wonderful people who make my job more fun. How could I not love having a business here?" said Dr. Dahlkemper.
Water's Edge Dentistry offers a full array of dental services to improve the health of your mouth and the beauty of your smile. Services range from routine cleanings to full-mouth restoration and everything in between. Dr. Dahlkemper provides TMJ therapy with the most advanced nonsurgical techniques and even treatment for sleep apnea and snoring.
"Our team attends numerous continuing education classes annually to increase knowledge and stay on top of the newest advances made in the dental field," she explained. "Our office alleviates patients' fears by providing a relaxing environment, free of judgment, where patients can feel confident in their care."
By: Amy Mercer