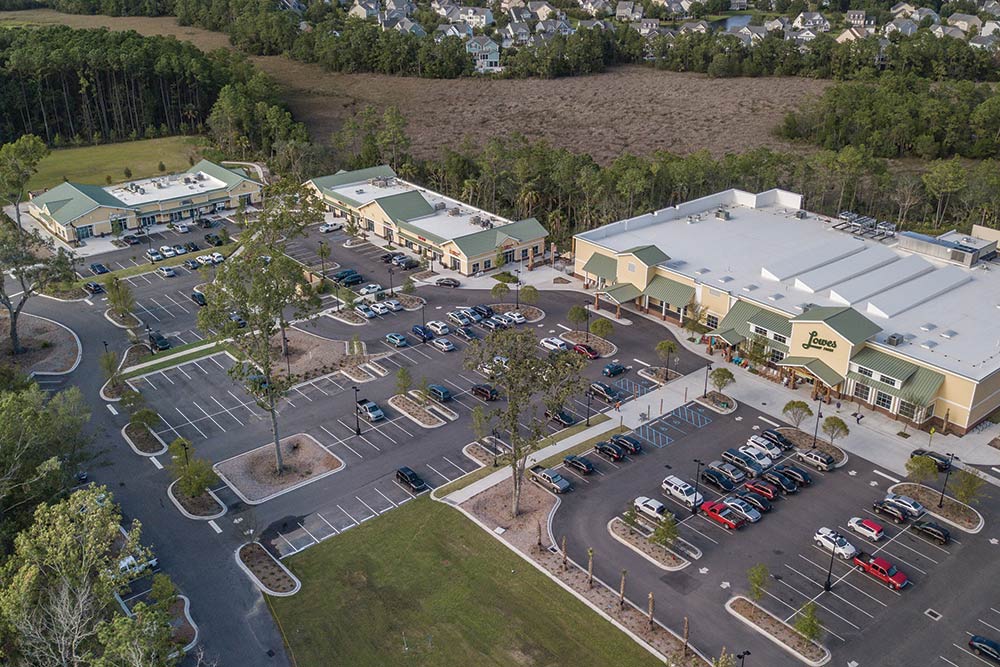 Whether you're heading out to do errands or just treat yourself, the Market at Mill Creek located on Highway 41 has dining, shopping and other service-industry businesses offering a myriad of options to plan a full day all in one location.
A three-building complex located on 12 acres adjacent to the Dunes West subdivision, Lowes Foods, with its more than 48,000 square feet, is certainly the largest store. This is the second Charleston-area supermarket for the North Carolina-based company.
Start your day at Starbucks and head to Supercuts for a shampoo and trim. Or step into Tipsy Nails (suite 108) for a relaxing manicure or pedicure. And don't forget to browse the nifty items while shopping at Bubbles Gift Shoppe (Suite 104). … You're sure to find that one-of-a-kind gift you've been searching for.
Bubbles carries apparel, jewelry, gifts for the home, swimsuits, beach towels and bath-and-body items — all while offering monogramming services and so much more. Jenn and her 13-year-old daughter, Mary Brennan, both own the shoppe, which they decided to open after realizing there was no place near them for teenagers to shop. Involved in every aspect from construction to opening, Mary Brennan chose the design of the store down to what lines to carry. "We began as an everyday shop for gifts but have added more and more items. We also feature works by local artists and local Charleston gifts, and the work by local artists are our biggest sellers. … We have pop-up space and host special events monthly and have event space for rental," stated Mary Brennan. Hours are Monday to Saturday, 10 a.m.-7 p.m., and Sunday from 12-5 p.m.
Later in the day, rest up while dining at Marco's Pizza (suite 109), Agaves Cantina or Fuji Sushi Bar & Grill, then head to sweetFrog (suite 102) for a yogurt dessert.
You can do your grocery shopping at Lowes Foods, too, and maybe squeeze in that doctor appointment you may have been postponing at Sea Island Medical Care (SIMC). "We are excited to be located in this fast, growing area of Mount Pleasant," said Bet Rhodes, co-owner and co-manager of SIMC.
"My husband, Vinnie, has come back to his hometown, and he could not be happier opening this new business in the town he grew up. We offer primary and urgent-care services and are open seven days a week. We offer in-house X-ray, labs, low flat-rate self-pay prices, medical memberships for those without insurance or high-deductible plans and much more to take care of your primary and urgent-care needs," continued Rhodes.
SIMC providers are Jessica Watson, PA-C, Lee Ross, FNP and Anoma Gamage, M.D. Located in Suite 105, call 843-388-9000 or go to seaislandmedical.com for more information. Sea Island Medical Care is open seven days a week, Monday to Friday from 8:00 a.m. to 7:00 p.m., and Saturday and Sunday from 9:00 a.m. to 5:00 p.m.
Tired yet? Stop by Mill Creek Spirits (suite 107) before heading home where you can put your tired feet up, relax and congratulate yourself on all you have accomplished.
By Eileen Casey