Adoptions come in all shapes and sizes — instate, out-of-state, international, fostered, closed, open, infant or older. On paper it seems like an endless amount of boxes to check. But there's a difference between an adoption "on paper" and an adoption in real life. There are emotions and big life changes for everyone involved; there are beautiful moments, and there are challenging ones as well. Many families across Mount Pleasant have opened their lives to adoption, but their experiences are not one-size-fits-all. These four families have shared their adoption experiences with us.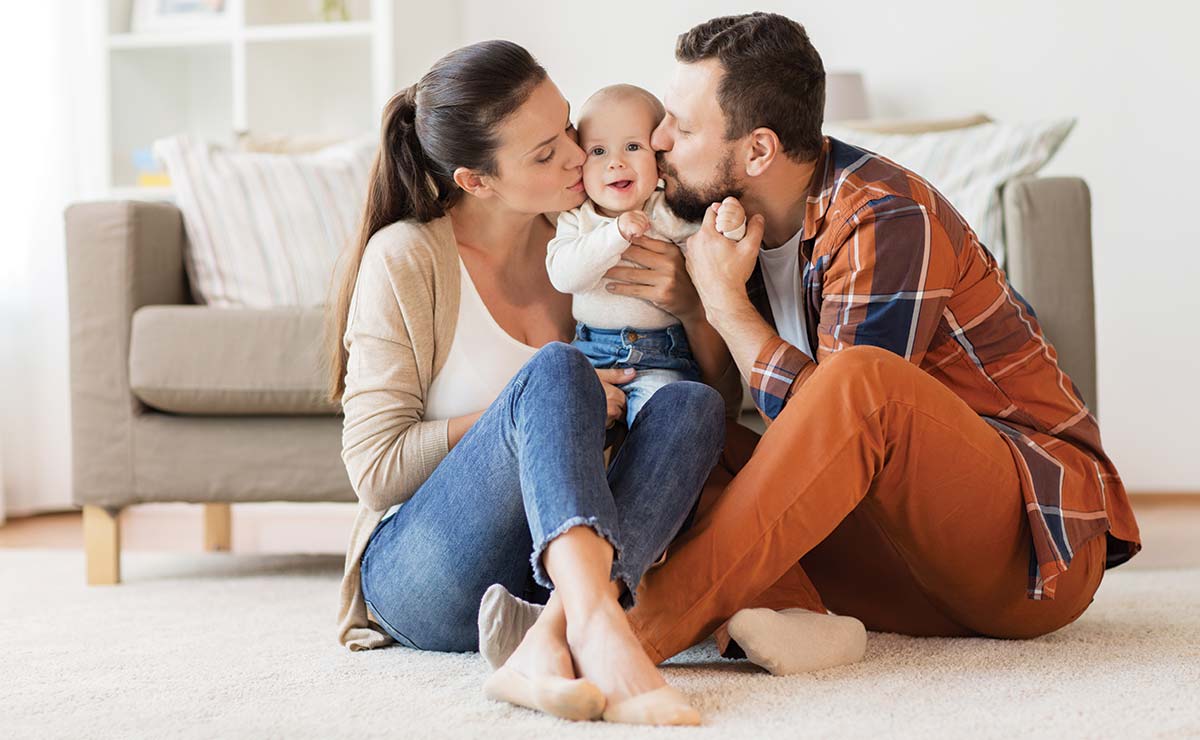 THE DAILY FAMILY
(*Names and some details have been changed for privacy.)
"There's a Jody Landers quote that's always on my mind: 'A child born to another woman calls me Mommy. The magnitude of that tragedy and the depth of that privilege are not lost on me,'" Courtney Daily commented as she summed up her family's adoption journey.
Following years of unexplained infertility, Courtney and her husband, Dennis, began working with an adoption agency and were matched with an expectant mother soon after they began the waiting process but were devastated when she unexpectedly chose another family.
"The only thing I could compare it to is a miscarriage because it was such a deep sense of loss. Emotionally, I was preparing for a baby," Courtney shared.
The Dailys later matched with another expectant mother and quickly discovered the breadth of emotions that can be involved. While the birth mother had chosen adoption, other family members vehemently disagreed with her choice. When Alana was born, Courtney was apprehensive that the family might not sign the adoption paperwork amid problems with access to the child in the hospital, an absent agency representative and upset family members, but the birth mother was steadfast.
"How do you even put into words the emotions? It shows her maturity as a mother to be able to make this choice for her unborn baby. Even when she was signing the papers, she was doing it in tears, but she knew this was the right choice," Courtney said. After two tense weeks, the Dailys returned home as a family of three.
Alana has settled in nicely, and their open adoption allows annual visits with her birth family. Courtney occasionally texts them pictures or stories.
"It's valuable to us and to Alana's future. I'm getting help from counsellors who know about open adoptions," she added. "The whole world of adoption is so fragile. There's no framework or road map — it's all different. It's really the most personal journey you can take. But our hearts are overjoyed, and we couldn't be more grateful."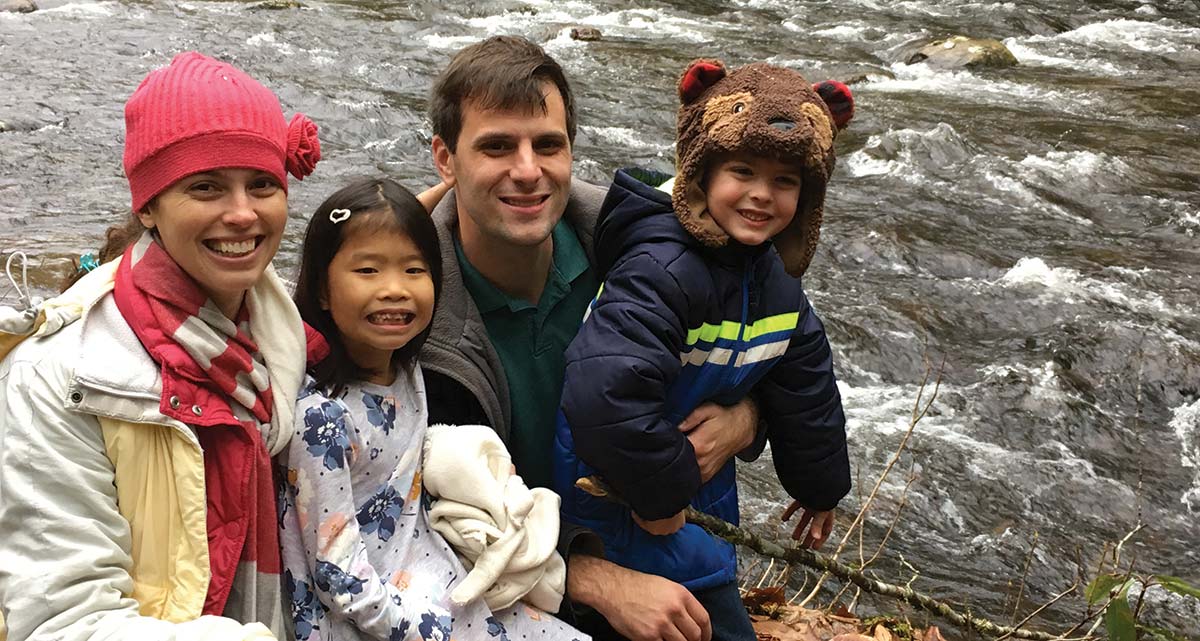 THE BOWERS FAMILY
Adapting a 7-year-old from a sheltered life at a Chinese orphanage to a family in Mount Pleasant is not something that happens easily or overnight, but the Bowers family — Alyssa, Nathan and their biological son, Gray — have watched adopted daughter, Lia, blossom over time.
Concluding a 16-month adoption process, Alyssa and Nathan traveled to China in 2018 to adopt Lia. They spent two weeks finalizing paperwork and then gave her an American name. "It was awkward. I would look at pictures and say, 'I love this name, but that doesn't look like her,'" Alyssa said. "We named her Lia and kept her given Chinese name, Qing, as a middle name. For the first few months, we called her Lia Qing to help her with the transition."
That was the first of many transitions. "She got carsick constantly because she had never ridden in a vehicle, and that continued for a few weeks," Alyssa said. "She also wouldn't eat. She was almost in shock. Our first breakthrough at home was a trip to the grocery store. Her face lit up as she saw foods she recognized. In those first months, we ate a lot of noodles, broth and cans of corn and green beans because that's what was familiar to her."
As for transitioning with their son, Gray, the change was difficult, but the two are very talkative, and, as Lia quickly picked up English, their relationship grew. Though she is two years older, the school allowed Lia to be placed in kindergarten with Gray. Things noticeably improved when school started in August, and the structured schedule has since helped her thrive.
"The transition process can take a while, depending on the person," Alyssa said. "Though children continue to change — as we all do — they have a fairly set personality.
You have to learn to love somebody who is coming from a different background. I don't even know that we do that with our spouses; our spouses are people we are naturally attracted to because of what they like to do and their interests."
Alyssa is due with another baby boy in May of this year, and, though she anticipates some regression — understandable with so many major changes in one year — she is glad Lia will still hold a special place in the family as their only daughter, and they look forward to the future as life and love continue to grow as a family of five.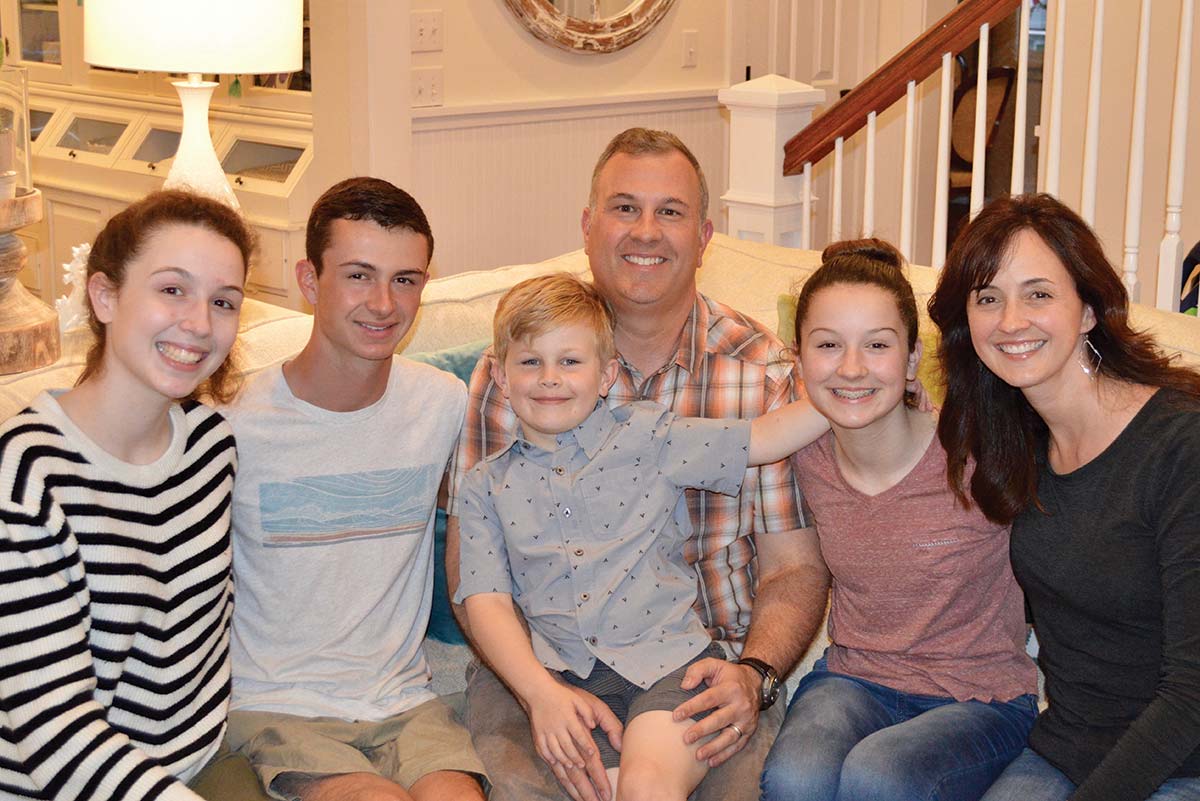 THE WINGO FAMILY
Amy and Scott Wingo always wanted a large family, and with three biological children, they still felt incomplete. Amy had experienced pregnancy-related issues with each of her children, so, in 2012, they chose to pursue an adoption. With the guidance of an agency, they soon matched with a birth mother due with a boy in early 2013.
"I was there when Alex was born. I stayed in the hospital room with her for two nights. It was the hardest thing I've ever done; her mom is deceased, so I was taking care of her and the baby, trying to bond with him and let her have time with him at the same time. I didn't want to overstep my boundaries because she hadn't signed the papers yet. I could feel I was falling in love with him but didn't want to get my heart broken," Amy admitted. "We signed the paperwork at 48 hours and cried for three hours together and did the footprints together."
They now have an open adoption with Alex's birth family and meet twice a year to spend time together.
"It's awesome because her whole family will come every time we meet up. Alex has two families, and we all love him," Amy explained. "But it is stressful every time we see them. It's not easy, but I'm doing it for Alex because I want to eliminate any questions or uncertainties when he gets older. He can pick up the phone and call her. You don't question it; she's just a part of the family."
His three siblings, Jackson, Olivia and Reese, eagerly accepted Alex into their lives, with the youngest being 7 years old when he was born.
"They think he walks on water and love him to pieces. It's never been an issue because he's their brother. It's been great," Amy smiled.
"The love you feel for this adopted child. … I'm not going to say it's more — it's just different. It's so intense because somebody gave you this baby and said, 'I trust you to raise him for the rest of his life,'" she explained. "Not only do I love him, but I feel this sense of responsibility to do the best I can for him. It's the best thing I've ever done in my life."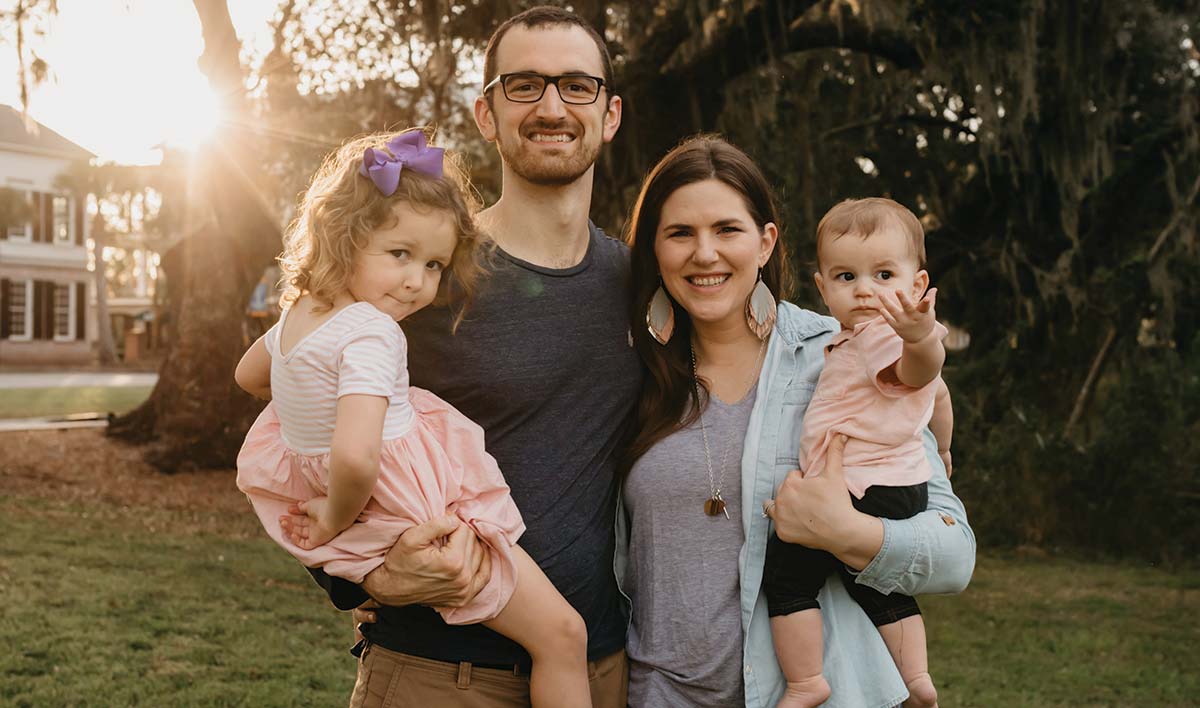 THE BROWN FAMILY
Pastor Leland Brown and his wife, Sarah, didn't envision themselves as foster parents a few years ago, but when East Cooper Baptist Church began highlighting fostering and adoption, their minds began to change.
"Sarah was ready to do this a year before I was, but I got educated on the need — Charleston County has a shortage of 300 homes. I looked in the Bible; the Lord asks people to care for the fatherless, and I got to a place where I realized it was something we needed to do," Leland said.
The Browns received training and licensure through Lifeline Children's Services three years ago and have hosted four placements ranging in age from 2 to 14 years old.
"Living in Mount Pleasant, it's really easy to insulate yourself from pain, hardship or poverty. Foster care, in a good way, has brought that into our family life. We regularly see kids come from really broken places. It's sad and sobering," Leland explained. "It gives us an opportunity to be healers, not saviors, in these children's lives. Part of our vision is to be a stable, loving place for them until they have a forever home."
The Browns have two biological children, 4-year-old Nora Kate and 8-month-old Benjamin, and have hosted their current foster placement, age 6, for one-and-a-half years. The children are close friends, and, because of the unpredictability of fostering a child, Leland anticipates they will be affected when the child leaves but is confident the love and support of his family and their congregation will help them heal.
"There's such a mindset that says, 'I've got to preserve my life, I can't do anything too hard,' but we've found that in embracing the hard, we have found a lot of joy and a lot of life," Leland said. "My encouragement, if you are even slightly interested, is to start the process — take a training class or go to a presentation. It's a long process, and you can spend a season determining if it's right."
For those who can't foster, Leland suggested helping in simple, practical ways.
"If you really want to bless a foster family, bring them over some paper plates, provide child care, help with meals or supplies or donate clothes to Lowcountry Orphan Relief. There are so many ways to help and bring joy to others."
By Anne Shuler Toole