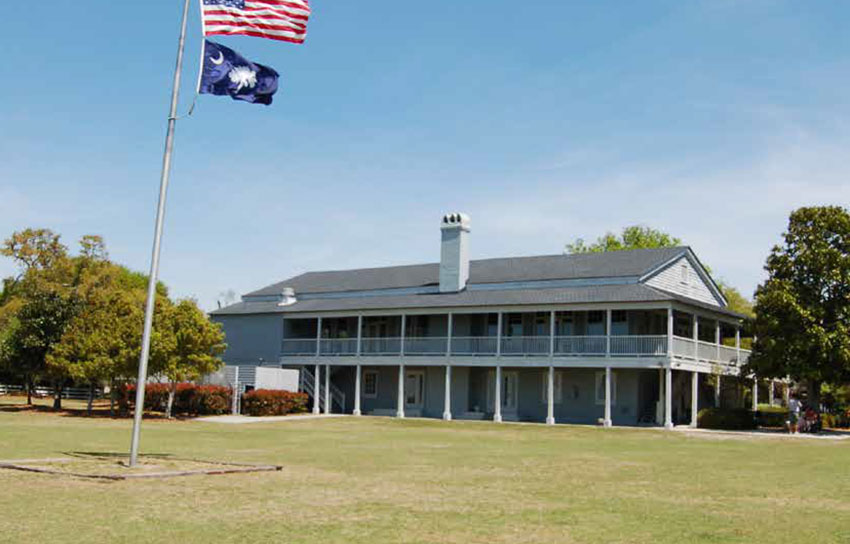 The next time you sit for a moment at a red light or in line at the grocery store or at your coffee shop's community table, take a moment to look not at your cellphone screen but at the people around you. Each person has a story – they are not just the stranger next to you; they are the person next to you. Each one is a wealth of experiences, hopes and dreams – if only you knew.
I have found true enjoyment writing this continuing feature because part of my job is to actually meet these people: the person next to you in traffic, the person in front of you at the grocery store or that person sipping his or her coffee two seats down. I get to ask them questions and share their stories with you. And, the funny part is, when I come into an interview thinking I know what we're going to talk about, the conversations always take an unexpected path, and I come away surprised and inspired. Every time. People around us are doing amazing things in what, for them, is everyday life. I'm happy to share these four stories with you. … So next time you take the seat two down from one of them at the community table, say hello.
Chad Grier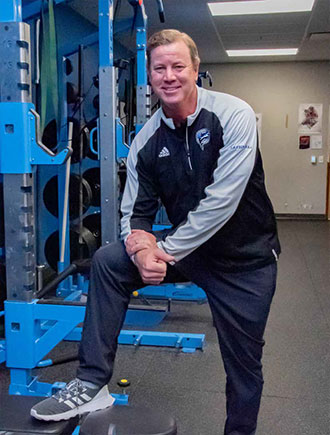 In 2017, Chad Grier took a leap of faith to coach football at Oceanside Collegiate Academy. He had no coaches, no practice field, no weight room. But positively impacting kids' lives is important to him, and he believed it would work out. After all, his life – as he described it – is even wilder than Walt Disney could imagine, and this would be no different.
A former Fortune 500 CEO, Grier led Davidson Day School's fledgling football team to win four state championships in the program's first six years. A brain bleed and stroke left him unable to walk in 2010, but he relearned while coaching and defiantly shuffled across a 5k finish line two months later. The Grier family of five (with another baby boy due in April) has amassed a following of tens of millions across social media outlets. His eldest son, Will, is a lauded quarterback with plans to play in the NFL. His younger sons, Nash and Hayes, have found fame as internet sensations, boasting accolades like being one of Time magazine's most influential people on the internet (Nash) and being the youngest contestant on "Dancing with the Stars" (Hayes). Grier and his wife, Nila, becoming celebrities themselves amid the media frenzy.
Today, Grier and his highly regarded coaching staff have assembled the building blocks of a great program. The Landsharks finished 8-3 last season, second in the region.
"One of the most important things we do here is value others. It's not about winning a football game or a season – it's about winning kids," he said.
Lisa Thomas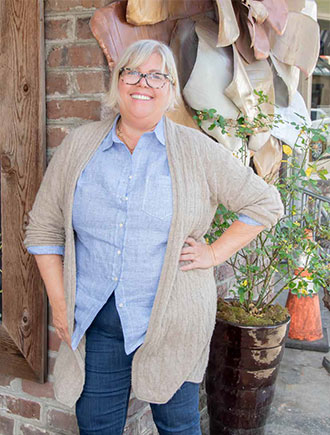 If you've been to an Old Village Street Fest, you probably know the nostalgic feeling of life in a small town; bright lights strung across the street, a live band, food trucks, local vendors and people of all ages getting together in the street to simply enjoy the fun.
Lisa Thomas stays busy running Ooh! Events and Out of Hand, a boutique on Pitt Street, but she makes time to use her event-planning skills and shop location to bring the community together.
"I believe energy begets good energy. The strolls and street fests are all open to the public and free entry for anyone who wants to join us for some good, clean fun. Of course, we involve local charities like the Hope House or the Humane Society – we pick a different a charity for each event."
The events are typically every other month – some are small and typically two are larger – like the Old Village Holiday Street Fest.
"I want this area to feel like a community. I have a healthy respect for history and wanting to preserve it and take care of it, and these events have helped breathe new life to the area. You can stroll the shops and vendors, get some food and drink and dance to the music. It's just a fun way to spend some time," she said. "It's important for everyone to want to give back to the place that they're part of, and it feels great for me to do that here."
Noah Moore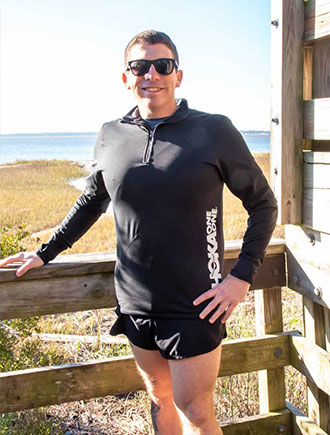 Twelve years ago, Noah Moore was 100 pounds heavier than now. His son, Peyton, inspired him to change his eating habits and start walking – and eventually running. He ran a half marathon, then a marathon and then 50k ultras and even a 500k. Moore, his wife, Jennifer, and Peyton became immersed in Mount Pleasant's running community. When 9-year-old Peyton passed away unexpectedly in 2013, it was that running community that kept them going.
In their son's honor, the Moores put on Peyton's Wild and Wacky Ultra – a 5k every hour for 10 hours, with an additional 5k for more casual runners. The fifth annual run will be held March 9. Over the past four years, the event has raised $50,000 for some of Peyton's favorite causes.
They are also working to protect a trail at Patriots Point – which they call "Peyton's Trail."
After losing Peyton, Moore felt an urge to change careers and switched to real estate, where he has thrived. He and partner Everett Presson were honored in January as Carolina One Realty's top team.
The Moores welcomed their second son, Miles, in 2015 – aptly named, Moore chuckled, because the name Kilometer would have been too long. He continues running – often with Miles along for the ride in a stroller – and he estimates he has now coached over a thousand runners.
"Running allows the possibility of adventure every time you walk out the door," he grinned. "It's a community and an adventure. And that's why I love it."
Rainey Evans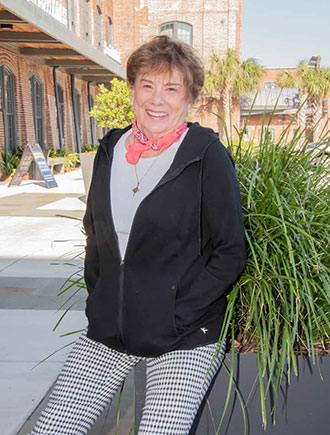 Talk to anyone who grew up in Charleston in the 1960s or 1970s, and the name Happy Raine will bring a smile to their face. Rainey Evans played an Indian host named Happy Raine in a television show that ran six days a week, featuring children on live episodes. Her sense of humor and penchant for education won the hearts of kids across the Lowcountry and kept her on the air for 20 years.
"Next thing you know, I was getting bombarded for autographs, and I was doing parades," she happily recalled. "I can't tell you how many stories I have from my trips to cities for parades. One year I got pneumonia from 30 parades."
Evans did not stop making a difference in people's lives after her show ended. Her father had always advised her, "If you're going to do it, do it right," and she took his words to heart. Evans worked with the Children's Miracle Network for 15 years, spearheading charity events that have become staples in the community, like the Reindeer Run and Fishing for Miracles.
Now in her 80s, Evans keeps her sense of humor and quick wit sharp as she continues working with the community and enjoying good times with her friends.
"I have two great 'thank yous,'" she grinned. "I thank God that I was born when I was – life was simple then. Secondly, that I was born where I was born. To be born in Charleston is one of God's greatest gifts."
By Anne Schuler Toole