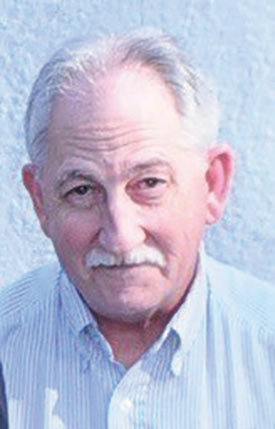 Unique people live among us. These people become great at what they do, but most of the world never gets to know. This is because they often lead very simple and private lives. They do not seek fame and fortune or glory, praise and accolades. They stay in the background, putting the needs of everyone they meet before themselves and becoming a servant to all who cross their path. Such a person was John McDowell.
I met "Johnny Mac" over 40 years ago and quickly realized that he was far more talented than his job at the time required. I encouraged him to come to work with us at Hudson's Import Service, and he accepted the invitation.
Johnny graduated valedictorian of his high school and went on to complete his education at Clemson. In short, Johnny was a very smart individual. He returned to Charleston, not to chase a high powered and highly compensated career, but to take up his passion for people and for everything automotive. Johnny's first automotive job was not the right fit for him, so he took a job in a local parts store, which is how we crossed paths.
There are not adequate words to describe what a blessing it has been to have him with us the past 39 years. Johnny spent most of his life and career serving his family, the Hudson employees and thousands of customers. This was done without complaint or hesitation, and if a customer had unique needs or required a more compassionate touch, Johnny would always step in and take over. A lot of our customers — and especially our widowed customers — absolutely loved him because if you would allow him to, Johnny would "adopt" you as if you were family.
Johnny was not a "fireball." He had one pace and stayed at that pace all day because it allowed him to seek perfection at whatever he was doing. And his memory was phenomenal. He could recall people and events from decades ago, and rarely did we ask him a question that he could not answer.
For the last few years, Johnny bravely battled cancer while still working all that he could. All the while, we never heard him complain. That battle was lost around 3 a.m. on Memorial Day. I am told that he passed peacefully with his family at his side, conversing with them until his last breath. My wife and I were out of town when we received the call. When she handed me the phone with tears in her eyes, I suspected what news I was about to receive. Johnny's sister simply said, "Johnny watched the sun rise from heaven this morning."
The team at Hudson's and many of our customers have lost a brother and a friend and Charleston's automotive community has lost one of its greats. We will miss you, buddy, and we love you. Saying thank you does not seem enough, considering all that you did, but thank you for everything, and especially for having adopted us.
By Cliff Hudson