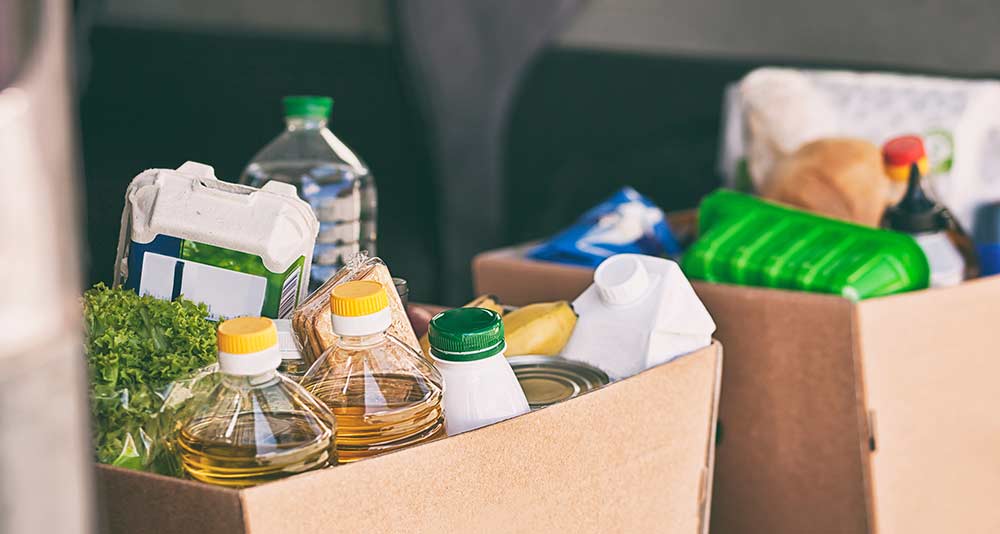 The ripple effects of the COVID-19 pandemic have touched nearly every aspect of life – health, jobs, supply and demand and the global economy, to name just a few. In short, life has not been easy for many people this past year, and getting back on their feet is even harder when they fall behind a few steps. Luckily, East Cooper Community Outreach (ECCO) has been steadfast for decades in extending a helping hand to local families experiencing hardships, and with the help of a recent $5,000 grant from Publix Super Markets Charities, the community reach is even greater.
The grant, according to ECCO's press release, will "support healthy families in the wake of COVID-19 – to recognize that each client ECCO serves has an individual experience with financial hardship; to meet those individuals where they are with compassion and efficiency; and to help them recover, manage or begin again."
ECCO's many programs include a wellness food pantry, financial assistance, medical and dental clinics and more. In the past year, ECCO has assisted over 3,500 neighbors – 850 of which were first-time clients. Being widely known for its community food pantry, ECCO provided 1,800 households with emergency prepackaged food and distributed over one million pounds of food to community members in need between March 2020 and March 2021. The need for financial assistance in the community also increased significantly, with 53% more people receiving help from ECCO than the previous year, and a 90% increase in financial support provided. About one-third of those families received financial support for multiple months to help make ends meet.
Publix Super Market Charities and ECCO's values intertwine when it comes to helping local communities. Publix Charities has been working to help those in their surrounding communities since it began in 1966. "They commit to being dedicated to the dignity and value of the human spirit and helping strengthen it to overcome adversity; being determined to offer people hope and a choice for the future; and being devoted to the highest standards of community involvement as demonstrated by their founder, George W. Jenkins," the press release continued.
The grant will help ECCO continue lending a helping hand to meet the immediate needs of community members, especially with the increased financial support and food insecurities which have grown since COVID-19 began.
"ECCO's ministry of 'Neighbors Helping Neighbors' has been the heart of the organization's impact since 1989," explained Stephanie M. Kelley, executive director of ECCO, in the press release. "We are grateful to Publix Super Markets Charities for their support, which makes it possible for ECCO to continue providing help and hope in times of need."