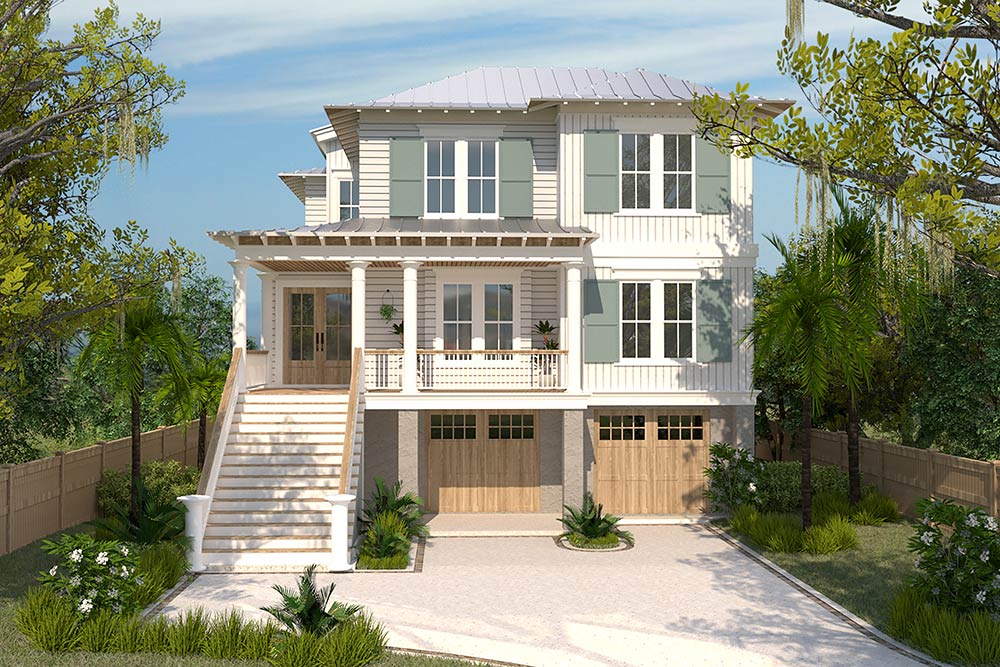 No matter what the weather happens to be when you read this, real estate remains hot in Charleston, with new construction homes leading the pack, said Misti Cox, associate Broker with King and Society Real Estate.
"Right now in the Tri-county area — which includes Charleston, Berkeley and Dorchester Counties — sales are still very strong, and it's definitely still a seller's market. The prices, however, have started to level off a little bit," said Cox.
Sales have cooled a bit since spring and summer, but that's often expected, she added.
"That tends to happen every year here. Once school starts, people want to be settled. So, while it might have slowed down, there are still tons of homes going on the market and they move really quickly. Within 30 days, they are off the market."
Newcomers have repeatedly discovered Charleston's charms: beautiful weather, friendly people and the amazing food scene.
"We've seen a lot of people coming down from Ohio, New Jersey, Connecticut, New York and Delaware," said Cox. "The Mount Pleasant area is hot. Isle of Palms and Sullivan's Island and up toward Summerville and Moncks Corner: those are areas where we've seen a lot of new industry coming in and a lot of new developments coming up."
New Construction
In addition to helping people buy and sell their homes, King and Society Real Estate is unique in the industry in that it also does renovations, property management and new construction, which is also hot.
"Buyers have realized that buying new construction gives them instant equity, especially if they get into one of these neighborhoods that are just now being developed and starting to go up," said Cox. "You get in there quickly, and then in a year those prices have gone up. Within a year, they have more equity than they would have had, had they bought a resale house 15 or 20 years old. They know that when they are buying in a new neighborhood, they are going to see instant equity in their home."
To Buy or Build? Look No Further than King and Society
Whether you are shopping for a home that is already built or looking to get into a new neighborhood under development, King and Society can help.
"King and Society Construction is currently building six luxury homes on Isle of Palms and three on Daniel Island," said Cox. "All are custom homes."
Most Are Sold, Except One
"This home is on one of the only lots that remain," said Cox. "There are homes on the island that you can purchase and tear down and rebuild, but we've already done all of that."
Beachfront Luxury
Located at 2910 Palm Boulevard, the stunning three-story home will be just shy of 4,700 square feet, with six bedrooms and six and a half baths plus beautiful, trendy design finishes.
"The best part about it is this is an oceanfront home," said Cox. "There will also be an inground swimming pool on the ground level with a hot tub, outdoor fireplace and outdoor shower. It's very conducive to that beach lifestyle."
Inside, think luxury with Sub-Zero appliances, high-end light fixtures, shiplap instead of drywall, white cabinets in the kitchen and white oak flooring. The open floor plan was designed to take in the sweeping views of the ocean.
"There's also a beautiful canopy of oak trees in the front that will provide plenty of privacy and shade," said Cox.
The architect on the project is Carl McCants of Mc3 designs, a custom home designer who specializes in coastal properties. The renderings were produced by architectural designer Daphne Wertz, and the general contractor on the project is Trae Redmond, both with King and Society. The home should be move-in ready by the fall of 2022.
Whether you want to build, buy or renovate, look no further than King and Society Real Estate. Visit kingandsociety.com for more information.
By Christine Steele