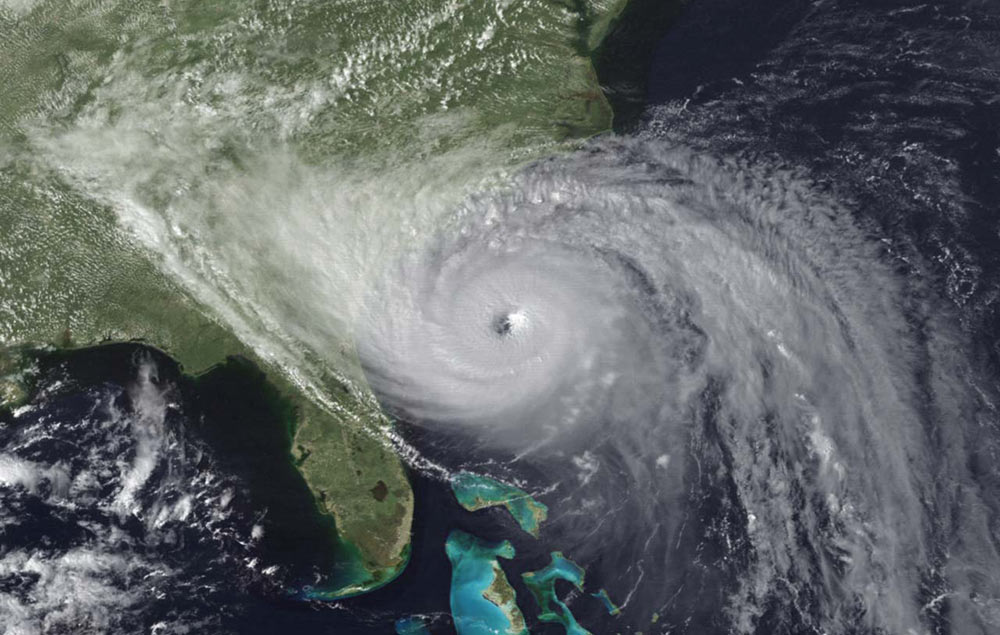 The Lowcountry is no stranger to hurricanes. From the time we began tracking hurricane statistics in 1851, Southeast South Carolina has seen 309 tropical cyclones, including 16 hurricanes which have made landfall in Charleston County – the most of any county in the area according to weather.gov. Even before hurricanes were formally named, our home had several recorded storms, including the "Great Hurricane" of 1752, which was likely the worst storm the area had seen since colonization, resulting in at least 95 deaths, along with significant property and crop damage.
Even more devastating was the "Great Sea Islands" hurricane in 1893 – a Category 3 hurricane with winds near 115 mph, which made landfall just south of Savannah. The storm made landfall near high tide, producing a storm surge of over 16 feet, which resulted in between 1,000 and 2,000 deaths. According to weather.gov, the storm "marked the beginning of the end of the phosphate industry."
And then, of course, there is Hugo, the worst hurricane of our generation, which made landfall at Sullivan's Island as a Category 4 storm, producing winds of 140 mph and storm tides of up to 20 feet in the Cape Romain area. With the 2021 hurricane season underway, we're sharing three poignant memories of the destruction of this devastating storm:
The Voyage Back to an Island Rocked by Hugo: One Resident Remembers the Hardest Ride of His Life
It's 8 a.m., Sept. 25, four days after Hurricane Hugo. Following an all-night drive from Atlanta, I've boarded the harbor tour boat at Patriots Point for a return to the devastated Isle of Palms. Standing there in a gloomy downpour of rain, we're a ragtag crowd gathered from all points of shelter.
I've run the curfew gauntlets, dodged fallen trees and avoided dangling electrical lines. I try to bring my weary brain back into balance, reminding myself: "No, this is not a war. We are not bound for a concentration camp. We are only displaced persons, now on a mission for rejuvenation and renewal."
Read Full Article
Nightmare in McClellanville
"We made it, Evangeline. The worst is over." These were the words that Thomas Williams spoke to his wife as he looked out the back door of his McClellanville home during the calm of Hugo's eye. The view before him was pretty bad, but it wasn't devastating. For the most part, his house and the houses of his friends and relatives on DuPre street were in good shape.
There was no way for Williams to know that in less than 30 minutes, he, his wife and their four children, and indeed most of the residents of McClellanville, would be living the worst nightmare of their lives. The deadly wall of water that was hurtling toward this little picturesque fishing village was still 15 miles away, on the back side of the eye.
Read Full Article
A Storm's Unwelcome Visit to Sullivan's Island: Sergeant David J. Price's Tale of Survival
If Sullivan's Island Police Sgt. David J. Price could erase a period of his life, he would certainly eliminate the last two weeks of September and the first two weeks of October 1989.
During those four weeks, Price lost 99% of his worldly possessions, protected a devastated jurisdiction, shared the grief and sorrow of his fellow islanders' losses and worried about the well-being of his estranged wife and three children, who live in the San Francisco Bay area.
Another man would have said "Enough is enough." Price didn't. He just went about his business.
"I'm not hunting for any glory," he said during a routine patrol of Sullivan's Island. "I'm just an ordinary person who, like many others, lost everything during the hurricane."
Read Full Article