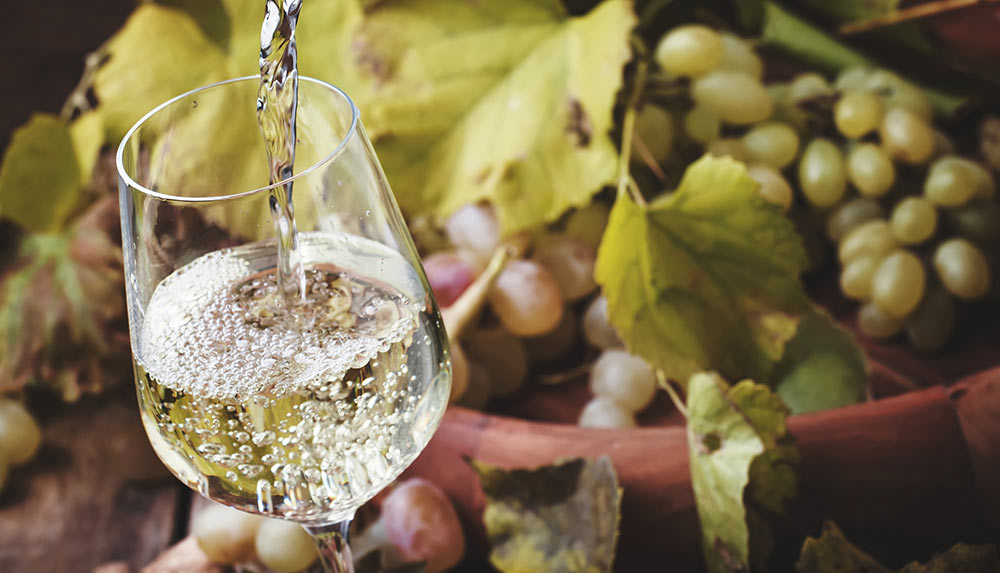 The most verbalized phrase sommeliers hear from guests is, "I don't typically like chardonnay, but this one is good." There's a good reason for it, too. Chardonnay to a winemaker is like clay to a sculptor. The funny thing is, I also catch myself saying it when chardonnay is offered to me. But truth be told, the wine style that made me decide to explore this amazing world of fermented grape juice was a 1990 Louis Latour Meursault, made from you guessed it…chardonnay. I never knew a white wine could awaken my senses and forever imprint the exact location and time of that first try. However, here I am. It was white Burgundy made from 100% chardonnay.
As one of the world's most popular grapes, chardonnay is the ultimate chameleon. It can take the shape of many styles. It can be fresh and crisp or buttery and spicy. It all stems from the decisions made by the winemaker in the winery. While the spectrum of styles is wide and iterative, I'll highlight three styles of chardonnay for readers to explore along with my top recommendation for each style.
Cool climate Unoaked Chardonnay: This lean-style chardonnay is a perfect pairing with raw seafood like oysters and crudo. It is also great for chicken piccata and summer risotto. The clean, crisp, mineral-driven style is epitomized in Chablis, France and northeast Italy where limestone and cool temperatures heighten the acidity of this normally moderate acid grape. My absolute favorite is from Jermann, and it's aptly titled "Where Dreams Have No End." I love the fact that it's at least half more affordable than a French white Burgundy of similar quality.
Moderate climate French Oaked Chardonnay: This is the style of most white Burgundy wines, which are famously well-balanced to deliver a moderate mouth feel and moderate acidity. It's a wine that checks the box for many white wine lovers. Goat cheese salads, linguine with clams and seared scallops are great complements. I am forever biased, but my go-to is Louis Latour Meursault…but it does not last long each vintage so get them and stock up if you fall in love with this style of chardonnay.
Warm climate American Oaked Chardonnay: This is the style many Americas attribute chardonnay to when they think of the varietal. Descriptions such as buttery, oaky (influenced by the new American oak's coconut and dill characteristics), spiced and full-bodied are what come to mind in this celebrated style of new world chardonnay. The poster child is Rombauer, and it's my choice when offering this style. A perfect pairing for carbonara, poached lobster or my all-time favorite…buttered popcorn.
Go ahead and give chardonnay a try. You might be pleasantly surprised that there's a style for you, and next time you hear someone say, "I don't like chardonnay," you can have a little chuckle.