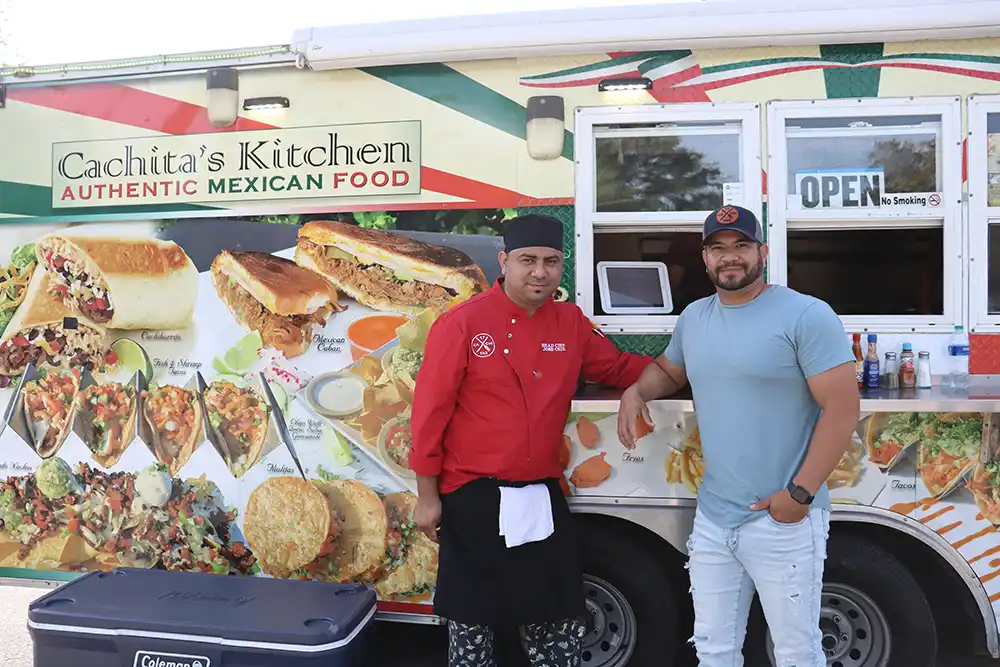 Charleston's culinary scene has grown substantially over the past decade. With the introduction of food trucks, world-class chefs and unique dining experiences, it is possible to eat different delicious food every single night of the week. Cachita's Kitchen is proud to join the ever-evolving culinary culture that is flourishing in the Lowcountry. Started by Erik Hernandez and José Cruz, this food truck that they envision becoming a restaurant one day soon provides a variety of savory meals spanning many cooking styles.
The food truck business started as a dream between two friends who met while playing soccer together. Hernandez has worked as the groundskeeper and farm manager at Boone Hall for years. When his partner Cruz said he wanted to begin cooking to eventually open a restaurant, Hernandez agreed to team up. Cruz had gained experience cooking in several restaurants and previously worked at On the Border. He knew that he wanted to "do something for himself but didn't want to do it alone," said Hernandez.
The duo behind Cachita's Kitchen has been providing food to the masses at various Boone Hall events and offers catering services for everything from weddings to backyard barbecues. A fan favorite is the "Mexican Cuban," an idea conceived at the Wine Under the Oaks event that takes place at Boone Hall each year. Their scrumptious twist on the classic Cuban sandwich has grown in popularity since its debut.
Hernandez and Cruz appreciate repeat business because they are striving to become a part of the community. Their mutual love of soccer has led them to support local teams and give back to the community whenever possible. They partner with the Wando High School soccer team and offer 1% on all nacho purchases back to the team.
Hernandez and Cruz aspire to expand the business and eventually open a brick-and-mortar location. They are working hard to build their name and get the word out about their delectable creations. If you're interested in sampling their fare, they currently partner with Locals Sushi Bar in Mount Pleasant and manage their kitchen. They are a part of the James Island crew as well. You can also find them at Patriots Point Stadium for the Charleston Battery games, or at Signarama (1340 Chuck Dawley Blvd) and Advance Auto Parts (1677 N Hwy 17) Tuesday through Sunday at various times.
Hernandez and Cruz credit much of their success to the community as well as the patience and support of their spouses. Cachita's Kitchen is moving closer to their dream of opening a restaurant. With the help of the community, their dream will become a reality before they know it.
For more information, follow them on Instagram @cachitaskitchen and Facebook @cachitasmexican.
By Cari Lawson