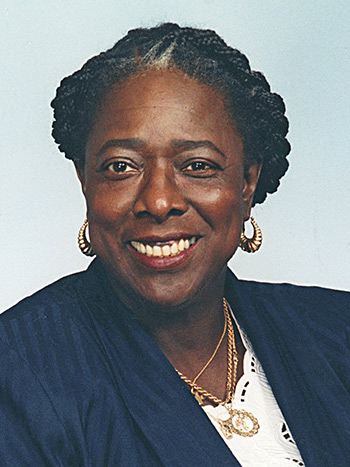 The Mount Pleasant Senior Center. The East Cooper campus of Trident Technical College. The African American Historic Settlements Commission. These are just a few fixtures that enhance the daily lives of Mount Pleasant residents, and they were all made possible through the dogged efforts of a woman who has been called "a guiding light" throughout the community.
Thomasena Stokes-Marshall, the first (and only) African American to ever serve on the Mount Pleasant Town Council, died in January shortly before her 80th birthday. Stokes-Marshall was born in the Mount Pleasant community of Snowden and moved with her parents to New York City at a young age. While living there, her family often made trips to see relatives in the Lowcountry where she became immersed in the deep roots of the Gullah-Geechee culture. She graduated from New York University and enjoyed a 28-year career in law enforcement in the Big Apple. After her retirement, she moved into the same house in Snowden that she had lived in as a child, residing there until her death.
As a detective in New York, Stokes-Marshall received multiple awards from the NYPD, the Police Athletic League, many churches and hosts of civic clubs. During those years, she was involved in community organizing and identified the same need when she returned to her hometown, particularly in promoting awareness of the Gullah-Geechee culture and its relevance to the community.
Stokes-Marshall had also served as the Bronx Borough President at one time. She brought those leadership skills with her to Mount Pleasant, where she witnessed the absence of minority representation on the Town Council. In 1996, she vied unsuccessfully for a seat, but undeterred, she ran again two years later and won, ultimately serving four consecutive terms.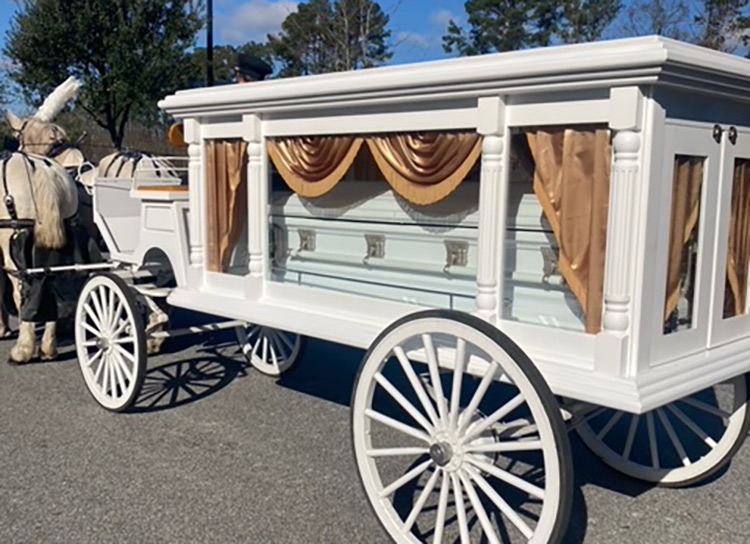 Former Mayor Billy Swails said, "I loved Thomasena. I was lucky enough to serve for three years with her on Town Council and then four as mayor. She was a great lady. She was persistent and did her homework. She was always ready and expected everyone else to be too. You could count on her."
Two other former Mount Pleasant mayors also reflected on Stokes-Marshall's legacy. Linda Page explained that everyone in the town has been touched in some way by her contributions, adding that she didn't bring up uncomfortable issues just to argue about them, but rather to solve them.
Cheryll Woods-Flowers remembered Stokes-Marshall's compassion, saying, "She led with her heart."
Gary Santos served his first 15 years on Town Council with Stokes-Marshall and admired her candor. "There were no holds barred. She always told you the truth rather than telling you what you might want to hear. You could take it or leave it. She was tough but fair and would ask a lot of questions. She was also fun to work with and you knew where you stood with her," Santos acknowledged. He added that the two also served together on the board of the Mount Pleasant Senior Center, which has received awards due in large part to Stokes-Marshall's tenacity and ideas. "She put a lot into it," he said.
Jackie Gore, a lifelong resident of Scanlonville, described Stokes-Marshall as humble. "She spoke softly and knew her audience. She encouraged people to get involved in the town's projects to better the quality of life of its residents and got me involved with the committee working on affordable housing."
After retiring from town council, Stokes-Marshall immersed herself in the African American Historic Settlements Commission, a group which she co-founded. Michael Allen, a retired community partnership specialist with the National Park Service, would often sit at Stokes-Marshall's kitchen table hammering out plans to garner support and bring attention to the pressing needs of fairness and respect for the Gullah-Geechee community. Allen hopes a younger generation will carry on her work.
As part of her initiative to shed light on the Gullah-Geechee culture, Stokes-Marshall became involved with the College of Charleston in the production of "Bin Yah: There's No Place Like Home," a film focusing on the plight of African American historic settlement communities and the loss of their cultural identity to modern development. She founded a summer camp for youth to learn and propagate the art of sweetgrass basketry and helped establish the Sweetgrass Cultural Arts Festival Association. Stokes-Marshall also worked with the National Park Service and the South Carolina Arts Commission on the documentary, "Grass Roots: The Enduring Art of the Lowcountry Basket." In 2006, the art form was named the South Carolina Official Art Craft in part due to her efforts.
Stokes-Marshall's life was devoted to helping people and giving voice to those who have none. Her many contributions to the Mount Pleasant community during her 17 years on Town Council bettered the lives of people of different ages and races. Even after her time in elected office, Stokes-Marshall remained involved in community affairs and organizations such as Affordable Housing for All, Habitat for Humanity and MUSC's Senior Mentor Program. She achieved numerous accolades but stated she was most proud of becoming the first Black person to serve on Mount Pleasant Town Council. The residents of Mount Pleasant continue to reap the many fruits of her labor, fruits with endless shelf-life.
By Mary Coy