Just 10 minutes from Mount Pleasant, 20 minutes from downtown Charleston and 30 minutes from the Charleston International Airport, Wild Dunes is a quick trip from everywhere you may want to be, that is if you want to leave at all. Developed in 1972 Wild Dunes boasts pools, tennis and golf all in one sensational beach resort.
Below are our Top Ten Most Expensive lists for Wild Dunes starting with the most recent and moving backward to previous years.
2022 Wild Dunes, Isle of Palms Top Ten Most Expensive Homes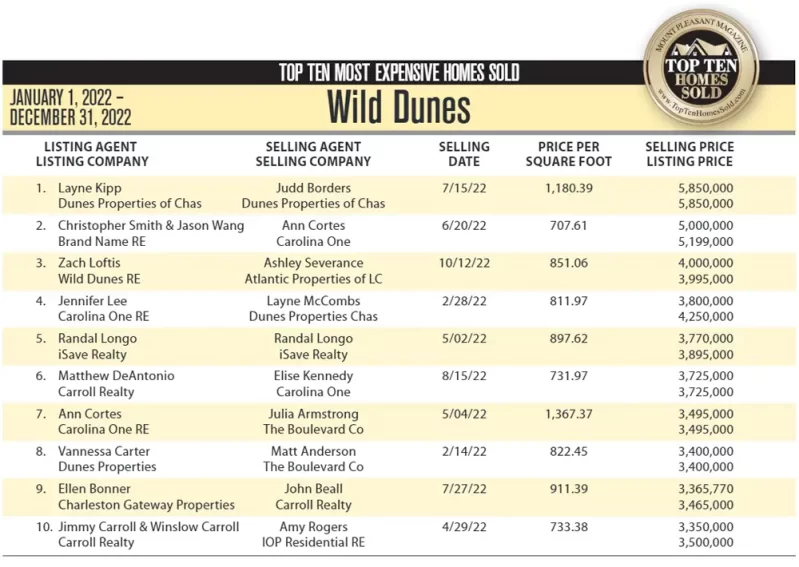 ---
---
The Top Ten Most Expensive Homes Sold in Wild Dunes in the Isle of Palms, South Carolina is deemed reliable but not guaranteed. Media Services, Inc. does not take responsibility for any information deemed to be incorrect, including: MLS listed or sold price, listing agent or company, selling agent or company. Please note that agents and companies can and do change.
Wild Dunes, IOP Articles