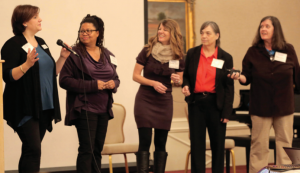 The U.S. workforce looks different than it did 50 years ago, mainly because women now make up nearly half of the labor force, working in traditional vocations such as administrative assistants as well as in non-traditional jobs in areas such as construction – and virtually everything in between.
And then there are the women who play important roles in the everyday lives of their families and other families, as stay-at home mothers, wives and caregivers.
The Center for Women, a nonprofit organization located in Charleston, recognizes all women for their achievements in both personal and professional settings.
"We educate and advocate so that women in South Carolina have economic success and are leaders in their professional, community and personal lives," said Leigh Ann Garrett, media relations director for The Center for Women. "We encourage women to find and define their own success, which for some might mean keeping a tidy house, raising kids and being involved in their child's education. At the other extreme might be finding success as a Fortune 500 CEO. We are here to help you reach those goals, however attainable or lofty they are."
Today, unlike just a few generations ago, most children live in households where both parents work. According to the U.S. Department of Labor, in 2013, 57 percent of working age women participated in the labor force; 74 percent of employed women worked full-time; and 70 percent of working women had children under the age of 18.
"As our population ages, families are increasingly caring for aging parents while balancing the needs of work and home," Garrett added. "The Center for Women focuses on three different areas: awareness and advocacy, financial management and entrepreneurship, and leadership and development."
Women throughout South Carolina can utilize the Center's generous mix of educational and networking opportunities, training and developmental workshops, mentoring programs, services and special events.
"While we are located downtown, we have feet on the ground in the Lowcountry, Greenville and Columbia. We provide webinars for the outer areas of the state as well," Garrett explained, adding that the organization helps women build better lives for themselves, their families, organizations, employers and communities.
Celebrating its 25th anniversary and with more than 400 members, the Center for Women coordinates more than 150 workshops a year. Members and non-members may attend for a nominal fee – members receive a discount – and are able to gather the tools they need for personal and professional development.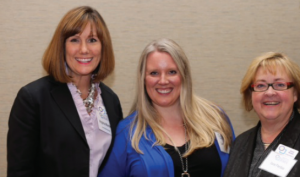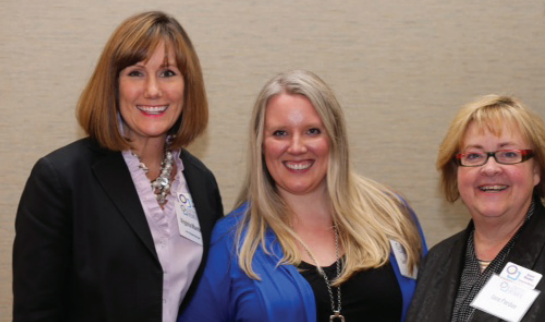 Large and small companies support the mission of the Center for Women and allow their employees to participate in the workshops, which in turn benefits their business. Many speakers at the workshops are Center for Women members, which allows them to provide a service to their communities and gain great exposure for themselves.
"We are definitely a group that wants to help people succeed. Our focus is women, but we don't discriminate," said Garrett. "We offer programs such as the Lowcountry Women with Wings, which concentrates on women's health awareness such as gynecological cancers, and other well-regarded programs such as Entrepreneurial Readiness Counseling. This program offers free business counseling, which is a great member benefit. There is also the popular Brown Bag Lunch Series."
The Center for Women provides many avenues to help its members achieve success – connecting with other powerful female professionals, learning more about local and community initiatives for women, keeping up-to-date on important statistics and discovering educational resources and support services are just a few.
If you would like to connect for success, visit www.C4Women.org or call 843-763-7333.
By Stacy E. Domingo