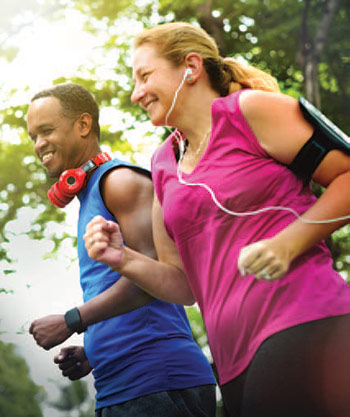 In the Lowcountry, we like to maintain an active lifestyle. From walking the Ravenel Bridge to kayaking in one of the many local waterways, we revel in being outdoors while staying fit. In 2017, just as folks start to make those lofty New Year's resolutions, a Health and Wellness Expo that's sure to inform, entertain and inspire will take center stage. On Jan. 9 and 10, from 10 a.m. to 7 p.m., The Gaillard Auditorium will be teeming with industry professionals ready to share workout secrets, fitness regimes, health info and the latest dietary trends.
The man behind the Expo is Cooper River Bridge Run Director Julian Smith. A former marathoner and a cancer survivor, he anticipates this event will attract health enthusiasts from all over the region.
"The Charleston Health and Wellness Expo is a local event that should draw folks from the tri-county," said Smith. "Local business and corporate participants should draw a large crowd. I am expecting 3,000 the first year."
From what supplements you should incorporate into your diet to what protein-packed meals should dominate your kitchen this winter, this Expo is sure to provide a wealth of knowledge.
"There will be health screenings, flu shots and experts in the medical field," said Smith. "Doctors and health care professionals will be on-site to answer health-related questions. It is a way to start your year out by finding the latest in health and wellness."
Get expert advice from local dietitians regarding meal prep, vitamins and just what habits should be part of your daily routine. Unwind with a session provided by a licensed massage therapist or uncover the benefits of antioxidant-rich goji berries.
"I started running as an enjoyment to clear my head and have a healthy heart," said Smith, who has completed The Cooper River Bridge Run an impressive 10 times and continues to maintain a healthy diet. "Mostly ran 5k and 10k races."
Smith has often held similar Health and Wellness Expos in conjunction with marathons he has directed locally and in Asheville. He anticipates this upcoming event to be quite a success. Wanting to show all that reaching the quality of life they desire is an attainable goal, he is offering the two-day event absolutely free.
"The goal of this event is to connect with and serve the Charleston community to promote health and wellness by providing information about the services that are available to assist citizens in their daily lives," commented Charleston Mayor John Tecklenburg.
In addition to reaping the benefits of free health food samples, you'll take home helpful cooking tips and maybe even a referral for your next physician. From stress-relieving essential oils to super foods sure to give you that extra push, what you encounter at The Charleston Health and Wellness Expo could transform your daily routine.
Whether you want to cross the finish line at the next local marathon or simply explore the many options that exist in the health world, a visit to The Charleston Health and Wellness Expo is a must. Keep those New Year's resolutions in check and make a promise to live your best life. Cheers to green smoothies and protein pancakes!
For more information, visit CharlestonPhysicians.com/expo.