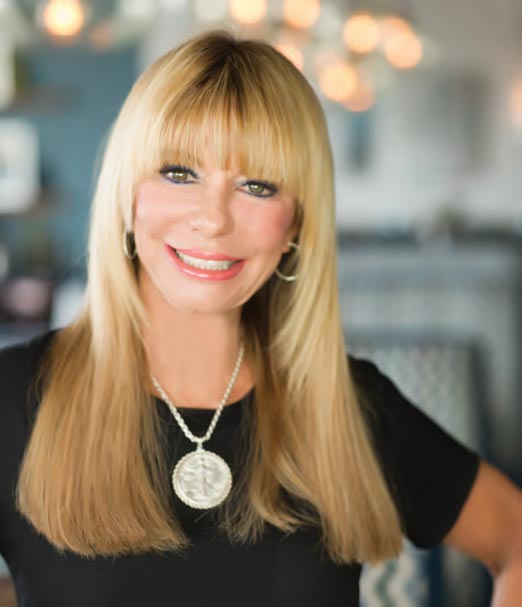 Close your eyes and imagine yourself on a picturesque Lowcountry porch, rocking and listening to the crickets and frogs in the evening. Now take a moment to study this picture: Chances are, the porch in your mind is lit by flickering gas lanterns. Carolina Lanterns & Lighting has been a driving force behind the signature lanterns that accent many Charleston area homes since 1999, and was voted best lighting store by the readers of Mount Pleasant Magazine.
Owner Jan Clouse believes her store was chosen as a favorite for much more than the decorative products she carries. She was inspired to start the business following a disappointing customer service experience and exorbitant pricing when she was on a quest to find some gas lanterns for her own porch. Now in the business for 19 years, she and her 19 employees continue to shine a light with an emphasis on education and excellent customer service.
"It's very important to me that our team is educated on the products they sell," Clouse said. "It's important for them to understand production and shipping times and logistics, to understand the kinds of products and the varying levels of quality. They can then translate this to our customers."
Carolina Lanterns employees are all sent to Chicago to be certified by the American Lighting Association. Product reps come each month to educate the team on their products, and employees rotate going to the lighting market in Dallas.
In addition to product expertise, the lighting associates at Carolina Lanterns are well-versed in the technical side of design. They can provide assistance with lighting design layout, whole house electrical take offs, budget planning and fixture selection.
"It's not all about being decorative; it's technical, too. Choosing a lantern is not as simple as choosing a table lamp; it requires thought and knowledge," she said. "If we specify can lights in a house with high ceilings at Kiawah, we need to know what the light is going to be like."
While education goes hand-in-hand with high-quality customer service, Clouse and her staff dress the part as well.
"Everyone working in the showroom comes in dressed nicely. We sell fashionable fixtures for your home, so we make a point to be fashionable as well. If we came in dressed sloppily to help find the appropriate lighting fixtures for your new home, you would question our credibility," she continued.
Carolina Lanterns also delivers lighting fixtures to its customers – everything, even down to the light bulbs. Because they are not licensed electricians, they do not do installations, but their team is happy to make recommendations on preferred electricians.
With client service and education at the forefront of the business, Carolina Lanterns & Lighting continues making clients happy and lighting up Lowcountry evenings. Visit their showroom at 1362 Chuck Dawley Blvd., or learn more at www.lowcountrylightingcenter.com.
MORE ABOUT CAROLINA LANTERNS & LIGHTING