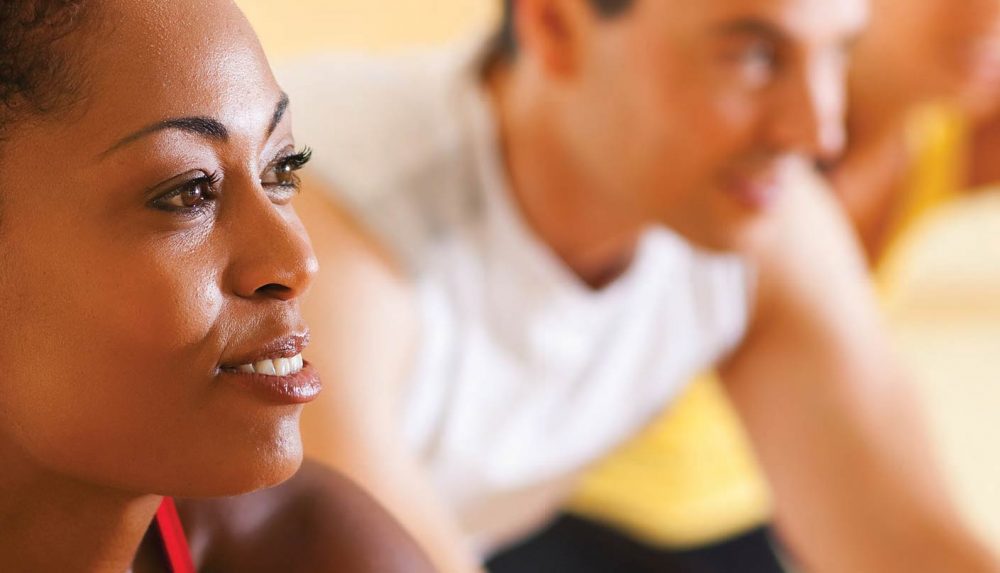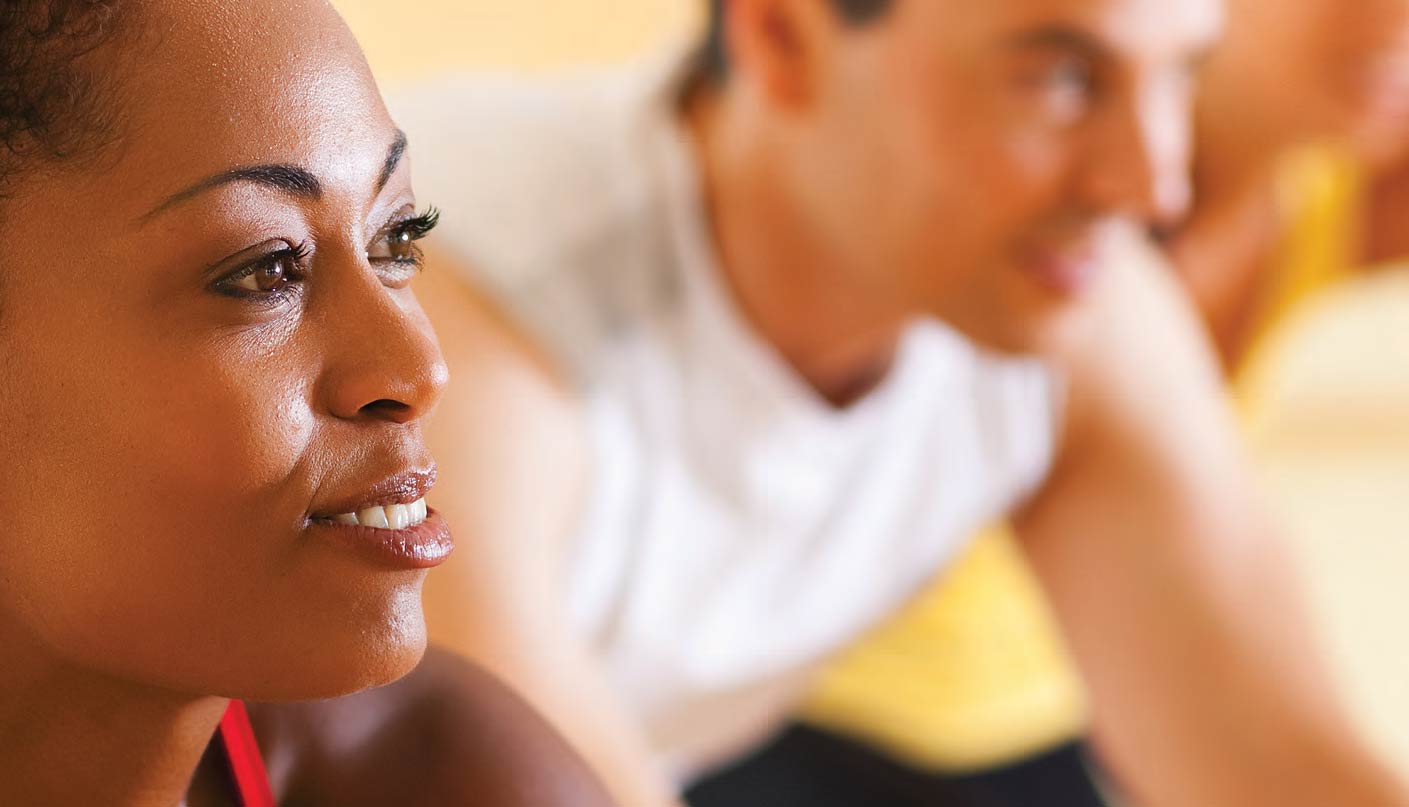 The dawn of the New Year is the time for celebrations of the past and expectations for the future. Of all the lofty goals you might set for yourself, three generally rise above the rest: quitting poor lifestyle habits, continuing the perpetual quest for unadulterated happiness, and, of course, getting in shape.
Of the three, I'm not quite ready to kick my cheese or coffee addiction, and I have to admit I'm pretty over-themoon for the life I'm living these days with my little family. But getting in shape? Yes, I could definitely work on that, and I have a sneaking suspicion most of you wouldn't mind a little toning and tightening here and there as well.
So I set out on a quest throughout Mount Pleasant and Charleston to be your personal fitness guinea pig. My plan of attack was to hit different locations in the Lowcountry to get five different workouts. As a runner myself, I knew I wanted to try something that pushed me beyond my normal movements, so I opted for classes that left my arms burning, my core on fire and my gluteus maximus begging for mercy. All in all, I feel – well, sore. I feel very sore. But I also feel energized and motivated. The following places are sprinkled all over the Charleston area and offer classes that are guaranteed to help you
---
Muscle Match Up:
Legs (L)
Core (C)
Arms (A)
Glutes (G)
---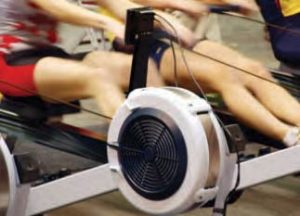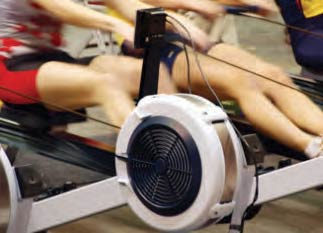 Place: Coastal Rowing Studio • Mount Pleasant
Class I Powered Through: Power Row
Muscle Match Up: (L) (C)
Website: www.coastalrowingstudio.com
Upon signing up for this class, I expected it to be a full-on assault on my arms; in my mind, rowing is an upper body movement. But, wow, was I wrong. Instead, the power comes from your legs and core, helping you push back with strength. A family-run operation, I had the pleasure of getting my unexpected leg and cardio workout with Brian Provost, who owns Coastal Rowing Studio on Ben Sawyer Boulevard with his wife, Cheryl. As the only dedicated rowing studio in town, you can expect to get a full-body, low-impact workout on their Concept2 rowers in a welcoming and fun environment. Just ask the Wando High School girl's basketball team, which has used rowing to complement their training. Adding to the fun, they offer fusion classes that intermingle rowing with Total Body Resistance Exercises (TRX) to truly hit every muscle in the body.
---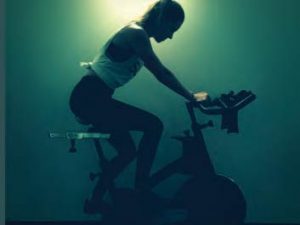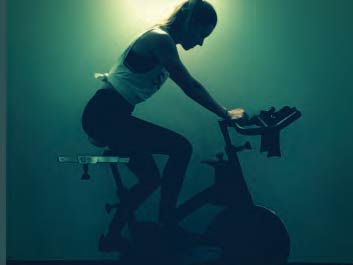 Place: MethodRide • Mount Pleasant
Class I Powered Through: Their Signature Spin
Class: MethodRide
Muscle Match Up: (L) (A) (C) (G)
Website: www.methodride.com
Let me preface this by saying that as a runner, I felt my legs were strong. But again I was wrong – so incredibly wrong. This 45-minute session was unlike any other class I took over the course of this fitness experiment. With the lights turned down low, music pumping and my instructor, Taylor – who just celebrated her 600th ride – as some magical hybrid of drill sergeant meets DJ, I truly felt like I was dead smack in the middle of a dance party – attached to a bike that never wanted me to stop. Having only taken one other spin class in my life, roughly a decade ago, my heart was pumping and my muscles were absolutely screaming – my posterior and thighs most of all. I won't lie, it's not easy at all, but, if you're truly dedicated to getting in shape in 2018, MethodRide will not let you down.
---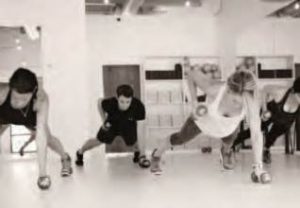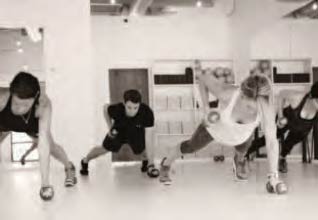 Place: Fit Culture • Daniel Island
Class I Powered Through: SHRED
Muscle Match Up: (L) (A) (C)
Website: www.fitculture.org
Owned by another wife/husband powerhouse duo, Sarah and Ben Sands, Fit Culture is the perfect studio to try every kind of workout on the quest for "the one." While I barely made it through Sarah's intense 30-minute high intensity SHRED class (which I loved), Fit Culture offers a little bit of everything, with certified trainers for yoga, Pilates, TRX, kickboxing, HIIT and even barre classes. Sarah's non-stop class rotated quick spurts of cardio with strength training, challenging every muscle in my body. Their goal is to help everyone in the community get "healthier together" by providing a space that men and women of all fitness levels can feel welcomed, safe and supported. And believe me, they are doing exactly that in beautiful Daniel Island.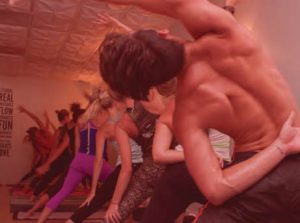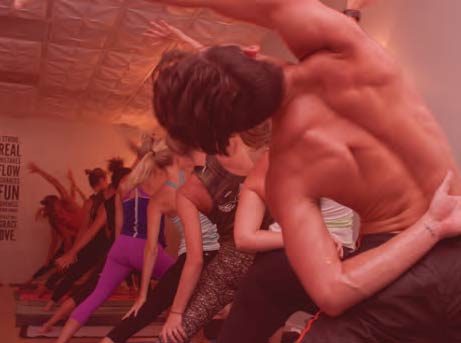 Place: Charleston Power Yoga • Downtown + Mount Pleasant
Class I Powered Through: The Works Hot Yoga
Muscle Match Up: (L) (A) (C)
Website: www.charlestonpoweryoga.com
For me, the slow, deep and methodical stretching yoga offers has always been a welcomed addition to the hustle and bustle of life. So it would make sense that when booking the class at Charleston Power Yoga, I simply expected a hotter version of my previous experiences, right? Not even close, my friends. Instead, The Works, led by nine-year yoga-instructor-veteran Holly was an energetic and upbeat class that had our packed class constantly moving up and down our mats – in a 91-degree room, no less. Needless to say, there was sweat – a lot of it. While I'll always love my calming and centering slower versions of yoga, I have to admit, my husband (who joined me for the perspiration party) and I are thinking of making this a weekly thing. There's just something about walking out of a workout dripping in hard-earned sweat.
---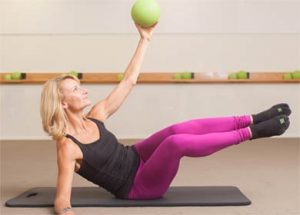 Place: Barre Evolution • West Ashley + Mount Pleasant
Class I Powered Through: Open Level Barre
Muscle Match Up: (L) (G) (C)
Website: www.barreevolution.com
It says "Open Level," but what it really means is total lower body takeover to the point that you discover new leg muscles you never knew you had – and it's amazing. Initially assuming that barre was a "dancer's workout," I was hesitant to sign up and put my two left feet on display. Much to my surprise, the class is less dance "moves" and more dance "positions," seamlessly mixed with inspirations of yoga and Pilates. Still, I was lucky enough to score the class, led by owner Nancy Meyer, who navigated me through every clumsy position I found myself in. The first barre studio in the Charleston area, Barre Evolution has grown to two different locations, offering up to seven different types of classes for all levels. Two days later and taking the stairs still hurts – I'd say that's a workout well worth it.
While this was easily one of the most intense two weeks of fitness for me in a very long time, I can already feel an added pep in my step. Perhaps it's the looming cliché of getting in shape for the New Year, but I like to think that it's the increased endorphins brought on by the excitement of my favorite new ways to sweat it out. While not every exercise will work for every person, these five locations offer a taste of what the Lowcountry has to offer and can definitely help springboard all of your 2018 goals.
By Krysta Chapman