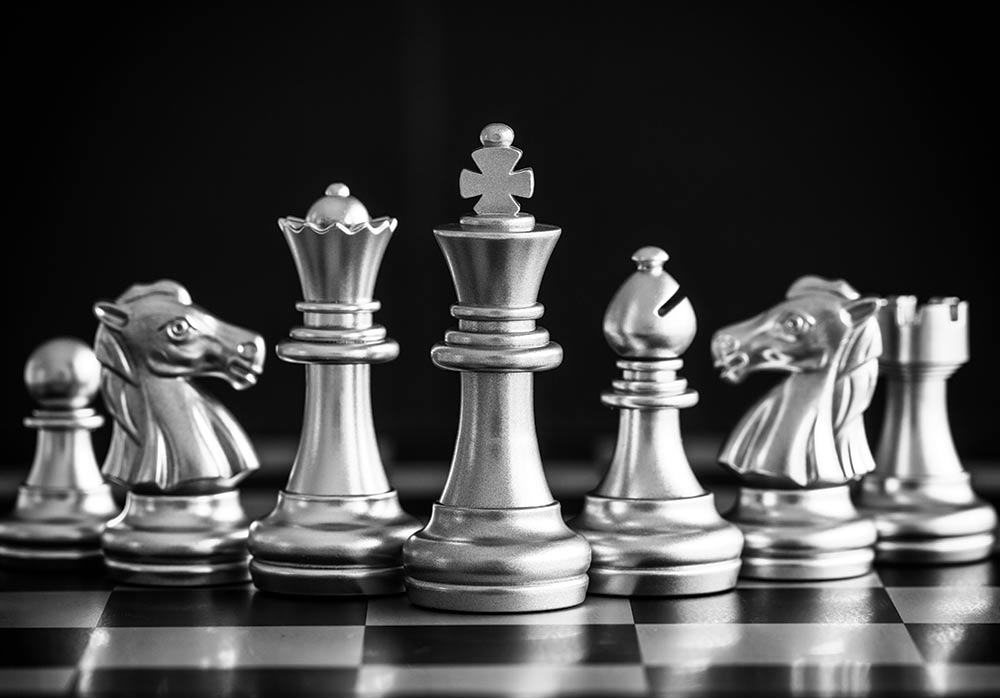 Whether running your own company or being a key player in someone else's, maintaining an environment that promotes a good work-life balance can have an enormously positive impact on the family, the business and, ultimately, the marriage itself. It's an endless challenge to find and sustain that balance, but four local couples make it look easy and are sharing the secrets to their astonishing success.
David and Amanda Seay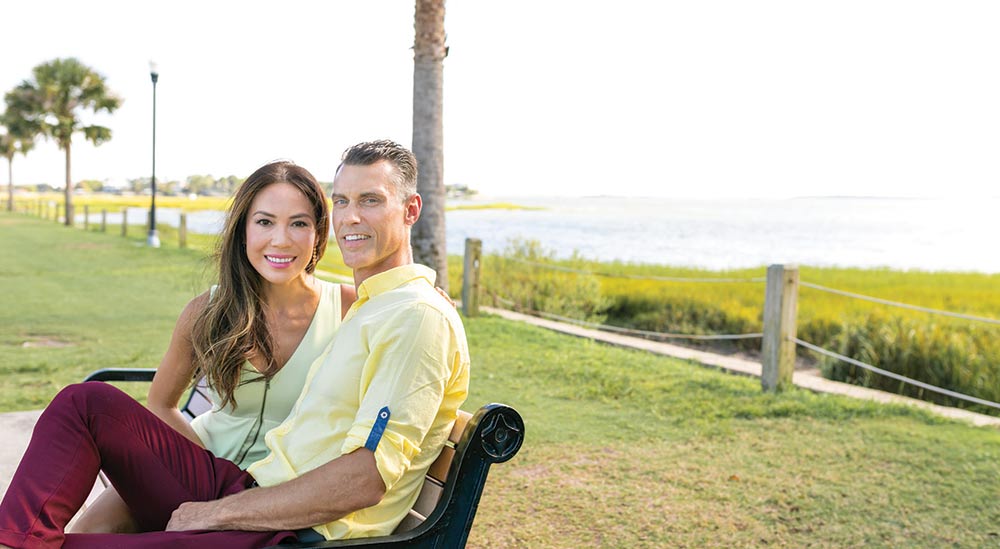 David and Amanda Seay agree that supporting each other and setting priorities is what keeps their two businesses and home life on track. "Having incredible support of your spouse and with what you're each trying to do is key," Amanda said. "We both have a lot on our plate, but we realize that one isn't more important than the other."
Opening Park West Dentistry in 2004, Amanda and David initially worked together to get the practice up and running. "We really started from scratch," David said. "We had a lot to learn in a short amount of time, but we've been blessed with having great people working with us, and it has continued to grow and prosper."
After three years of managing the practice, David decided to pursue his dream of being in the real estate business, eventually opening his own company, Seay Development, offering residential, commercial and business brokerage. "I haven't stepped completely away from Amanda's practice as we still collaborate on things, but I realized I wanted to do more."
Now running two businesses and raising four children, some weeks are busier than others for each of them, but Amanda said they adjust and remain flexible to make it work. "We both feel it's important for our kids to see their parents work but also share the balance."
Continuing to expand her education in dentistry and often speaking at events, there are "certain trips I have to take for my business and it's never a question if I can go," Amanda said. "There's no guilt because I know David's here, and there will be times when I need to step up when he has a busy schedule."
Communication also plays a large role in maintaining their work and family stability. "We have a wrap-up every week and look at what's ahead for the next," David explained. "It's communication every day and reminding ourselves that we signed up for this. We have our goals and mission statements written out, so we don't forget."
Staying focused on where they want to go as a family has been a huge part of their success. "Applying what we know, letting our kids see our life lessons and remembering that what's better for the greater whole is what's important," he said. Seeking the advice from a third-party has also been extremely beneficial in their work and personal life. "Life can be stressful and counseling, talking to someone … it's a profound thing."
"If you don't have direction or have your short-term and long-term goals written out," Amanda added, "you'll get on this hamster wheel of working all the time. You need to make sure you're working effectively and heading toward what you're both trying to achieve."
Brian and Moira Kucaba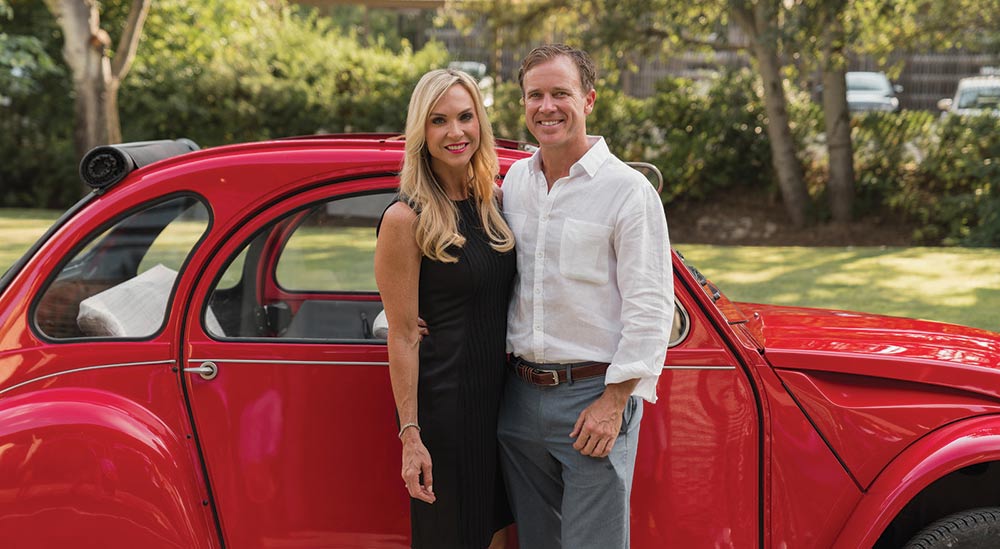 Brian and Moira Kucaba attribute their success to putting God and family first and making their health and wellness a top priority in their daily lives. With each running their own successful business, both have extremely busy schedules but work together raising their two children and stay focused on what their shared vision is for their family and future.
Opening Lowcountry Mulch in 1999, Brian has built a solid and reputable business that has steadily grown over the last 20 years. "It was tough in the beginning," he said. "I remember being down to about $2,000, with no credit left and was about to hang it up." Brian said he prayed about it, and, the following Monday, the phone was ringing with business — and it hasn't stopped since. "Faith really plays a huge role in both of our businesses and family life."
For Moira, success didn't come for her until she stumbled onto Beachbody coaching a little over four years ago. "I owned a Pilates studio and then a juice company but really felt purposeless," she recalled. "I was searching for that thing, something where I could do more in the world but struggled with how to do that and be a mom." She joined Beachbody as a fitness coach, determined to make a difference, not just in her life but in the lives of others. Her leap of faith has not only paid off but surpassed all expectations, as she is ranked No. 3 out of over 400,000 coaches within the company. "Never in a million years did I picture myself doing this," Moira said, "but sometimes the greatest gifts in life don't come in the packages we think they should."
Managing two businesses and raising their family is not without challenges. "It's a constant refiguring of how to balance it," she said. "We've learned to sit down with our calendars and really plan things out, looking at our goals every day."
Brian and Moira agree that instead of keeping score on who does what, they've had to shift expectations. "There are growing pains as business grows, so we've had to manage it," Brian said. "Where Moira was there in the beginning as my business grew, now I'm stepping into that same role as her business grows."
Taking time for each other is also scheduled. "We have a date night once a week and taking time for that is really important," he said.
Maintaining good health and more importantly, their positive mindset, is the anchor of their daily routine. "We could never do any of this without prioritizing our health and working on our personal development," Moira added. "We set time for our physical, emotional and mental selves so we can go into each day prepared."
Keith and Kim Powell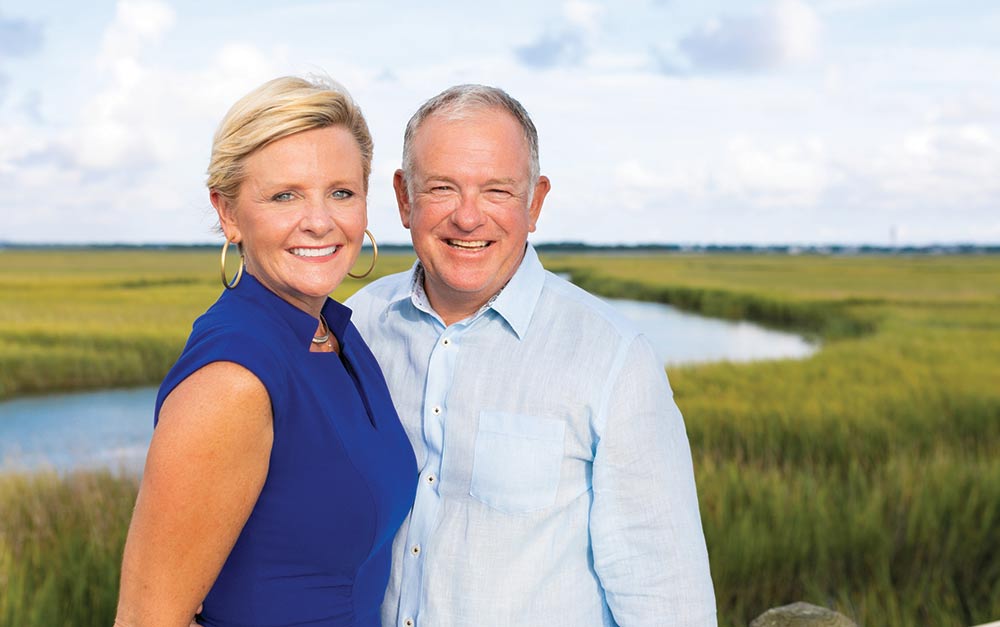 When it comes to balancing home life and running three businesses, Keith and Kim Powell said they attribute their success to passion, purpose and perseverance. With three separate businesses and over 100 employees between all companies, the Powells are the picture of achievement, having built a dynamic family enterprise.
Starting Summit Industrial Flooring in 1990 in Dayton, Ohio, the business grew quickly with Keith primarily handling sales and operations and Kim taking care of the financial and organizational side. "It was tough at times," Kim said. "But we were fortunate that we had family around when our sons were younger, which was a big help."
After much success in Ohio, they relocated to Charleston five years ago to open a second Summit division. Kim decided she wanted to pursue something different and opened Woodhouse Day Spa in Mount Pleasant almost four years ago. "I had been to one in Ohio and was just so impressed with their amenities and high level of customer service." Without any experience in the spa business but seeing that there wasn't one in Charleston, Kim said, "I knew that was what I wanted to do.
With their three sons now older, it's become a family affair with all working within the businesses. Their oldest son helps manage Summit Charleston, and their other two run the Powell's newest endeavor, the Beef Jerky Outlet Charleston, opening a few months ago on Market Street downtown.
Managing multiple businesses and three children hasn't been an easy task, but Keith said it's helpful to have long-range plans and "figure out what each of you are good at and what you're not good at, and that's the role you take."
The secret to their success? "Together we make one good executive," Kim added.
Setting time aside for family has also been incredibly important throughout their marriage. "People are often shocked at how little we talk about business when we're home," Kim said. "We talk about it during the day, of course, and obviously some at night, but we try to keep it limited. It can be difficult to get out of work mode."
That said, they agree they wouldn't change a thing about where they've been and the entrepreneurial path they've chosen. "Kim and I have been married for 30 years, and we love what we do."
Mark and Georgia French
Mark and Georgia French, both senior vice presidents – wealth management for UBS Financial Services Inc. on Daniel Island, maintain a solid work and family balance because they recognize they each have different roles to fulfill and strive to put each other first. Working in the same office, they've learned how to be in business together and more importantly, compromise.
"We don't step on each other's toes," Mark said. "At one time we were competitive but realized it was better working together." Compromise at work has been key, and "we've carried that over into our home life," Georgia added.
Mark, born and raised in London, and Georgia, originally from Argentina, have been in Charleston for 22 years. Both have over 30 years of experience in Wealth Management, and Georgia is a Certified Financial Planner (CFP®), also teaching it at the College of Charleston.
With two older children, now 25 and 18 years old, Georgia admits that it wasn't always easy to keep business and family in balance. "I carry the guilt, wondering if I did enough when they were younger." Looking back on that time, Georgia said that "now when I walk through the door, I want to be a wife, a mom and have family time. If you don't do that, the next thing you know, the family moment is over, and the day is gone."
Realizing that no task is beneath the other has also been a key component to their success. "You have to complement each other and be willing to fill in," Mark said. "If you see your partner is struggling, you have to step up, recognize that and help."
Mark and Georgia agree that it's crucial to be nothing but supportive. "Lift each other up," Georgia said. "I believe that if you just elevate each other, each person would be more capable because they feel better about who they are."
Mark said sharing a common goal is another significant component to having success. "Write out your goals and remember to stay the course."
By Diane Pauldine