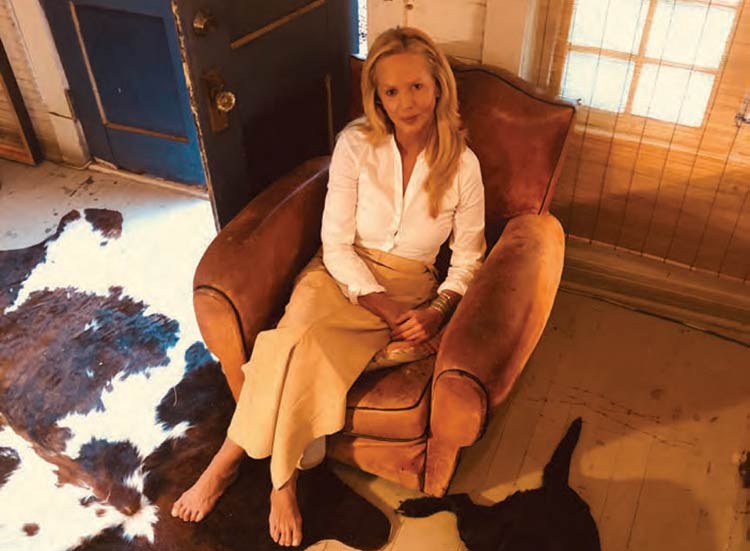 Long before Ellen Stoecker put down roots on Sullivan's Island, she recognized it as a special place fertile with history to be revered and shared with future generations. A resident of downtown Charleston before she relocated to the beach, Stoecker spent many sunny afternoons in the 1980s riding her bicycle over the Ben Sawyer Bridge to enjoy a peaceful moment of natural beauty. Even then, she said the island felt like her destiny – a place she knew she would live one day. But it wasn't until later that she understood the other part of her destiny related to Sullivan's Island: to tell the story of the African feral cats.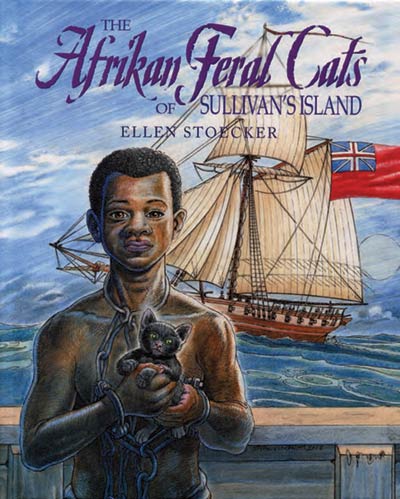 A self-proclaimed animal activist, Stoecker has cherished many domestic and wild animals throughout her years. Immediately following Hurricane Hugo, she ventured to Africa and worked with baby elephants, a time she refers to as life-changing. Upon returning, she moved to Sullivan's Island and whiled away hours on her porch surrounded by beloved cats and dogs – no children of her own – reflecting on how animals have always been "her saving grace." One day, she began writing the story that she'd had on her heart since first bonding with the feral cats in the neighborhood, which she felt were "resilient and beautiful." To her, the story of how the cats first ended up on Sullivan's was one steeped in history, much like the history of the slaves whose ships had docked there after weeks or months of navigating the ocean.
"This book is the phantom limb that I have carried around for 10 years," she mused. "I've always been interested in the history of the island, and I knew I had to write about the cats."
Stoecker pointed out that the generations of feral felines populating Sullivan's Island have seen it all, including the origins of slavery. She realized that Africa, where she'd spent some of the best days of her own life, was the motherland both for slaves and feral cats. Both had originated there; both had traveled to Sullivan's. In essence, "The Afrikan Feral Cats of Sullivan's Island" explains how both human and cat ended up on our local seashore.
"These generations of feral cats descended from the slave ships," Stoecker said. "My book is an homage to both feral cats and to Africa. It's hard to describe, but both have changed me for the better."
With a cover illustrated by local artist Eric Vincent, "The Afrikan Feral Cats of Sullivan's Island" is told from the unique perspective of a young kitten who stows away on a slave ship headed toward the Carolinas. It's a book meant for children – a "bedtime story" in the words of Stoecker – and is truthful without being frightening or violent. Printed on completely recycled materials, 15 percent of all the proceeds will benefit the South Carolina Humane Society.
Stoecker, who recently relocated to a condo in the heart of Mount Pleasant, isn't done writing yet, either; the story is actually the first of a four-part series about the island cats. Books two through four are forthcoming, and the timeline will move from the Civil War to the modern Lowcountry. And, so far, book one has been well-received by many people all over the world who appreciate its realistic, honorable approach to such a tender topic. Stoecker's second family back in Uganda, who are all sincere fans of the tale, have seen to it that the book will end up in local preschools.
"So many people have contacted me and responded to this book," Stoecker remarked. "It's miraculous that a humble story, written on a legal pad of paper stained with coffee, is striking such a chord."